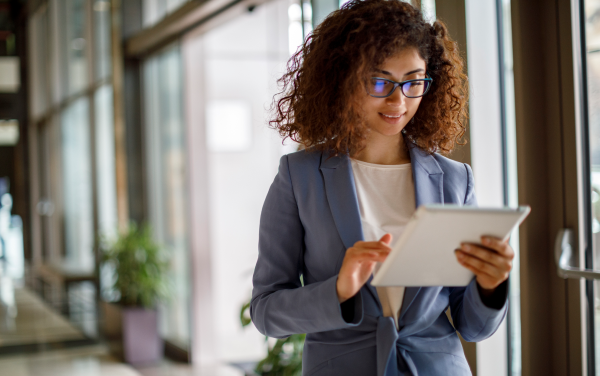 Licensing
Annual and Pay-Per-Use Permissions
Generate new revenues and reach new markets with annual licenses and transactional services
How it works
Features
Provide your rights to 20+ million business and government employees from 35,000+ organizations around the world, plus librarians, faculty and staff at 1000s of colleges and universities
Respond directly to permissions requests from those seeking to republish your content in their materials
Link to CCC-powered licensing services on your website
Benefits
Earn new royalties, create efficiencies, and protect your content and rights
Choose which licensing and content delivery services make sense for your organization
Receive royalty payments from CCC electronically
Discover more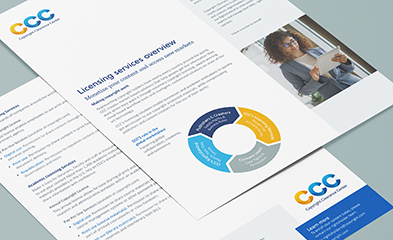 View product sheet
CCC Marketplace
Join the thousands of publishers who offer pay-per-use licensing on CCC Marketplace. Licensees rely on Marketplace as a one-stop-shop to find and request permissions. For publishers, Marketplace offers flexibility and control, letting you choose which titles to license, choose types of use, and set your own pricing and terms.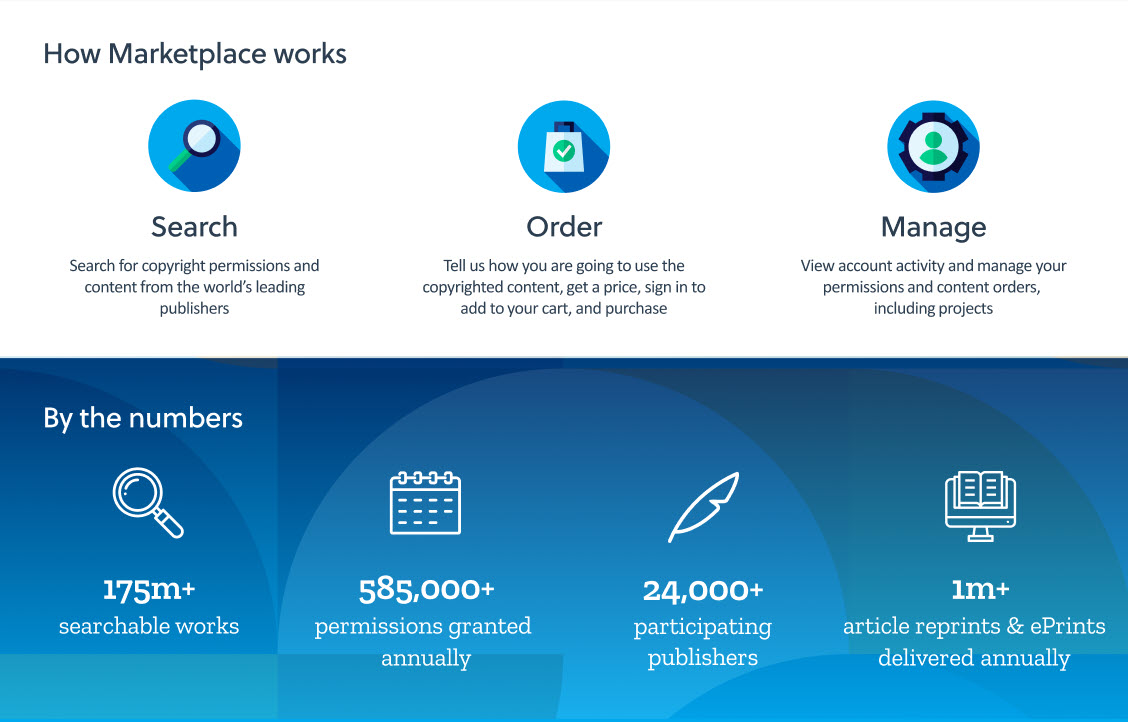 Licensing resources
Copyright is central to high quality outcomes as copyrighted material is the fuel for AI systems. Licensing is an effective solution enabling the use of copyrighted material as society realizes the benefits promised by AI systems. Learn more about the intersection of AI and copyright.
CCC's published ebook on the importance of licensing in relation to publishing and the origins of collective licensing as a business model.
A trusted licensing solution that complements an organization's publisher agreements and subscriptions by providing a consistent set of reuse rights across a broad repertory of titles.
With technology driving so much change in recent years for publishers and content consumers alike, it's important to periodically reevaluate your permissions strategy to be sure you are staying current.
RightsLink for Permissions
To manage permissions requests on your own website, look no farther than RightsLink for Permissions. Publishers simply select their titles and types of use and set their own pricing and terms, then integrate RightsLink's ecommerce features seamlessly into your website.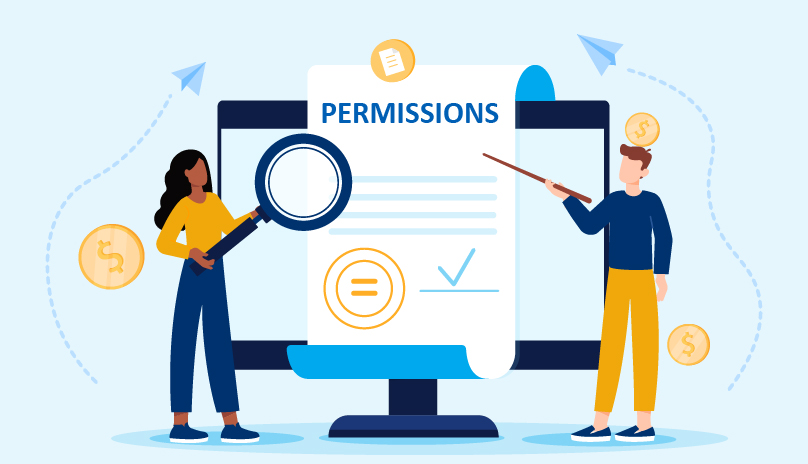 Put our solutions to work for your organization