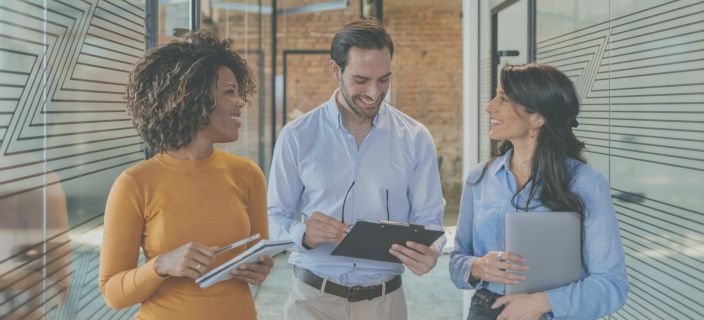 R&D-intensive organizations that effectively manage and disseminate business-critical information and promote the Information Center's content investments and services have a competitive edge. However, finding highly skilled information professionals with the background and experience companies need can be time-consuming and challenging.
Through Managed Knowledge Services, CCC provides highly skilled information management professionals with expertise matched to your organization's unique needs and culture to deliver high-quality service and to help organizations get the most value from its content investment.
Partnering with You for Success
Through this innovative service, CCC recruits and hires information professionals to be placed at your organization and provides payroll, benefits, and professional development services. You decide how these employees will work within your organization and have the final approval on candidate selection. With 20 years of experience successfully recruiting information professionals, CCC can help you accomplish your long-term
business objectives.
Why Is CCC's Managed Knowledge Services Right for your Organization?
Trusted partner for hiring highly qualified information management professionals
We take the time to understand your organization's culture and unique needs, and then leverage our internal and external networks of skilled information professionals to deliver candidates with the right skills to match your needs.
Ongoing employee engagement and professional growth with measurable goals
In partnership with you, we establish a mutual approach to staff management that includes setting measurable goals and expectations to help you get the more value from your content investments.
Flexible partnership to help you achieve your long-term business objectives
CCC's information professionals are experts in resource administration and training, library portfolio services, competitive intelligence research strategies to gather relevant data, supporting a superior end-user experience, and search strategies, with an average of more than 10 years' experience. CCC finds you the right professional with the experience you need to help drive your business forward.
Learn more: