How it works
Features
A single point of access to full-text journal article content in normalized XML format across a wide range of leading STM publishers
Choose from a variety of flexible models to access normalized, full-text scientific literature in XML format, licensed for commercial text and data mining
Benefits
Enrich AI, machine learning and data visualization projects with insights that can only be found in the full text of scientific articles
Reduce infringement risk by incorporating copyright compliance into your knowledge extraction workflows
Spend less time converting PDF articles and negotiating with publishers
RightFind XML is part of the RightFind Suite—a robust set of software solutions that fuel scientific research and simplify copyright, anytime, anywhere
Discover more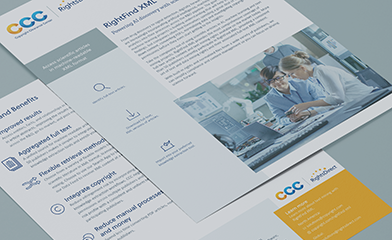 View product sheet
RightFind XML by the numbers
The most comprehensive coverage of full-text article content and text mining rights available on the market today.
50+
participating publishers
15 million +
full-text articles in a normalized XML format
5 million +
Open Access articles, including 300,000 non-PMC articles
Flexible Models that Meet Your Unique Needs
Use CCC's search interface to create queries on a project basis, filter results and download files relevant to your current needs
Embed RightFind XML functionality into your own automated tools and processes with a RESTful API
Access XML with a data feed option that delivers specified subscribed content in XML format and offers updated content at a regular cadence
Directly access CCC's curated Open Access Corpus of CC-BY content in normalized XML format
Featured resources
Open Access Corpus in RightFind XML
A unified source for machine-readable open access articles is a simple and cost-effective way to integrate scientific literature into knowledge extraction tools and enrich your outcomes.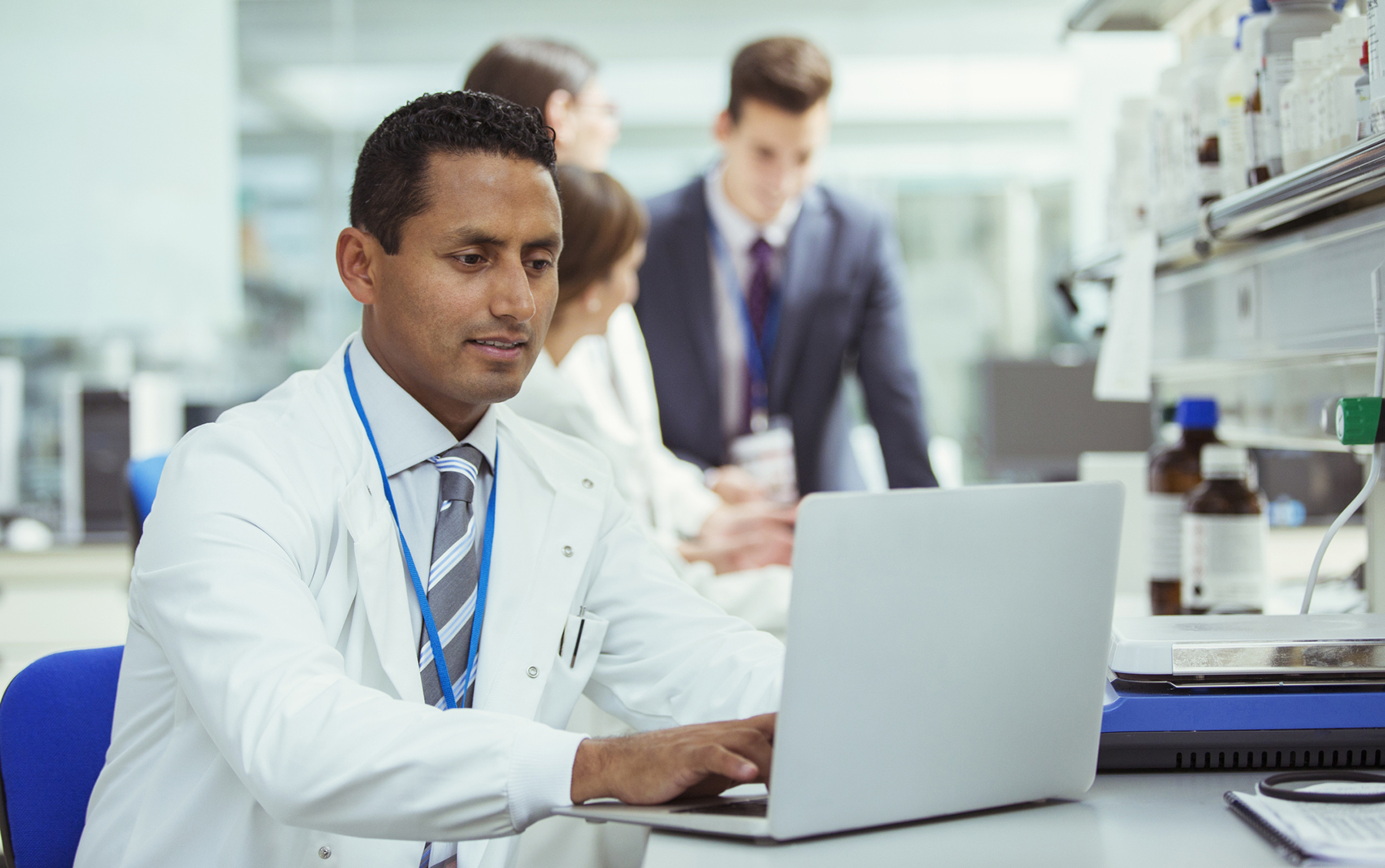 Featured resources
CCC – in partnership with Linguamatics – offers and integrated solution to make it simple for i2E end users to obtain and index full-text XML articles on demand from a wide range of scientific publishers.
CCC has continuously developed its RightFind XML offering since its inception in 2016, and we now offer even more flexible ways to incorporate scientific articles from more than 50 publishers into AI and machine-learning initiatives.
Here are the three primary challenges we hear when companies build a collection of articles (or "corpus") for their text mining projects, with tips to overcome them.