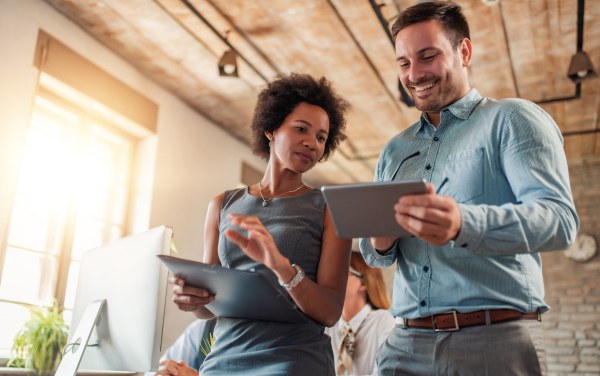 Licensing
Licensing Opportunities for SDOs
Expand your license revenues by participating in the Annual Copyright License for Business
How it works
Features
Some business users may incorrectly assume that their intended use of standards materials is already covered by their subscription agreement with the SDO
Many users seek a more streamlined process to access the rights then need without leaving existing workflows
SDOs may be missing licensing opportunities
Benefits
SDOs can protect and augment existing revenue streams and uncover new opportunities for revenue growth
CCC licensing services complement SDO's own subscription and product sales efforts
CCC helps users leverage the unique value of standards while respecting the intellectual property rights of SDOs, all without leaving their workflow.
Discover more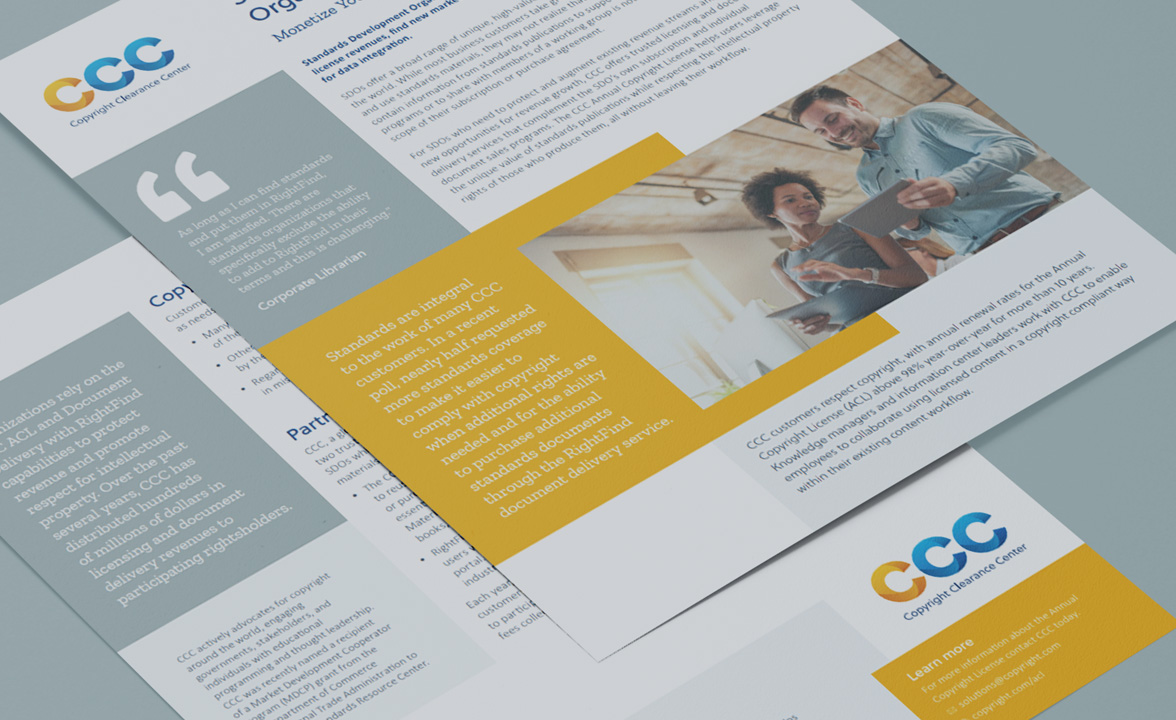 View product sheet
Customer success story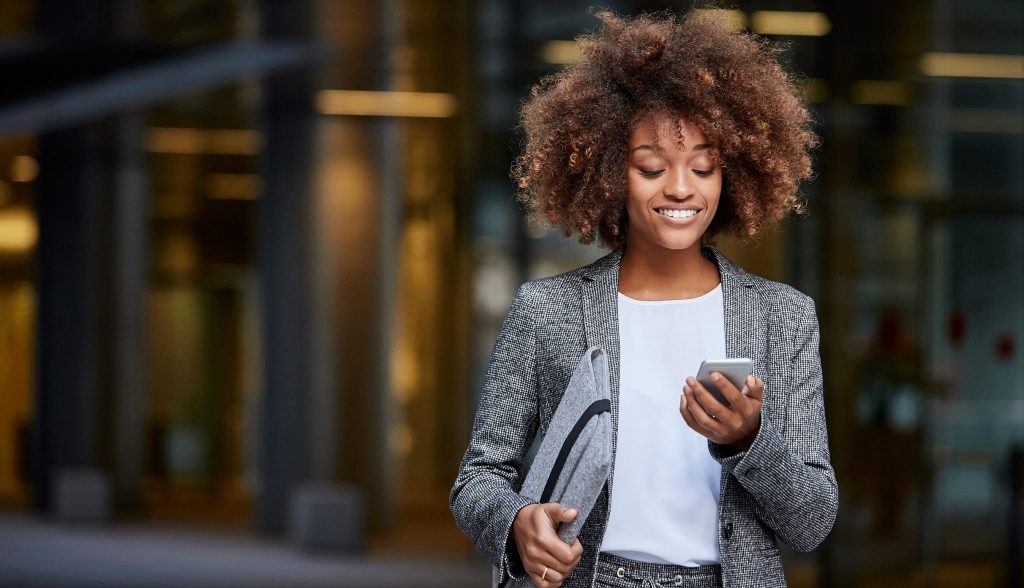 Featured resources
To manage costs and protect intellectual property, standards organizations are looking for innovative strategies and processes to help them innovate and compete more effectively. CCC brought together a panel of industry experts who presented their perspectives as developers and users move into a dynamic future.
CCC hosted a panel of industry experts who discussed their perspectives on the challenges and benefits presented by standards and copyright in the creative economy today.
See how the Annual Copyright License provides the rights to reuse technical standards in different ways.