Diversify Revenue and Help Your Authors Accelerate Research Impact
As scholarly publishers diversify revenue streams due to changing market dynamics, it's imperative they protect and strengthen relationships with influential and emerging authors. This strategic collaboration between CCC and Editage gives RightsLink publishers the immediate ability to offer high-impact research promotion solutions to authors at the time of manuscript acceptance without incurring additional overhead.
In the increasingly competitive world of scholarly research, publishers seek creative, cost-effective ways to expand the range of services and deliver new offerings for their authors as a means to build loyalty and ensure a continuous stream of submissions. Publishing in a prestigious journal is important to building an author's brand, and authors must also find ways to build visibility for their research as funders and institutions look at new ways to assess research impact. With this partnership, an author whose manuscript has been accepted by a RightsLink publisher can order infographics, plain-language summaries, video, and news stories through RightsLink from the science communication experts at Editage in order to support the promotion of the research upon publication.
Learn more about Author Services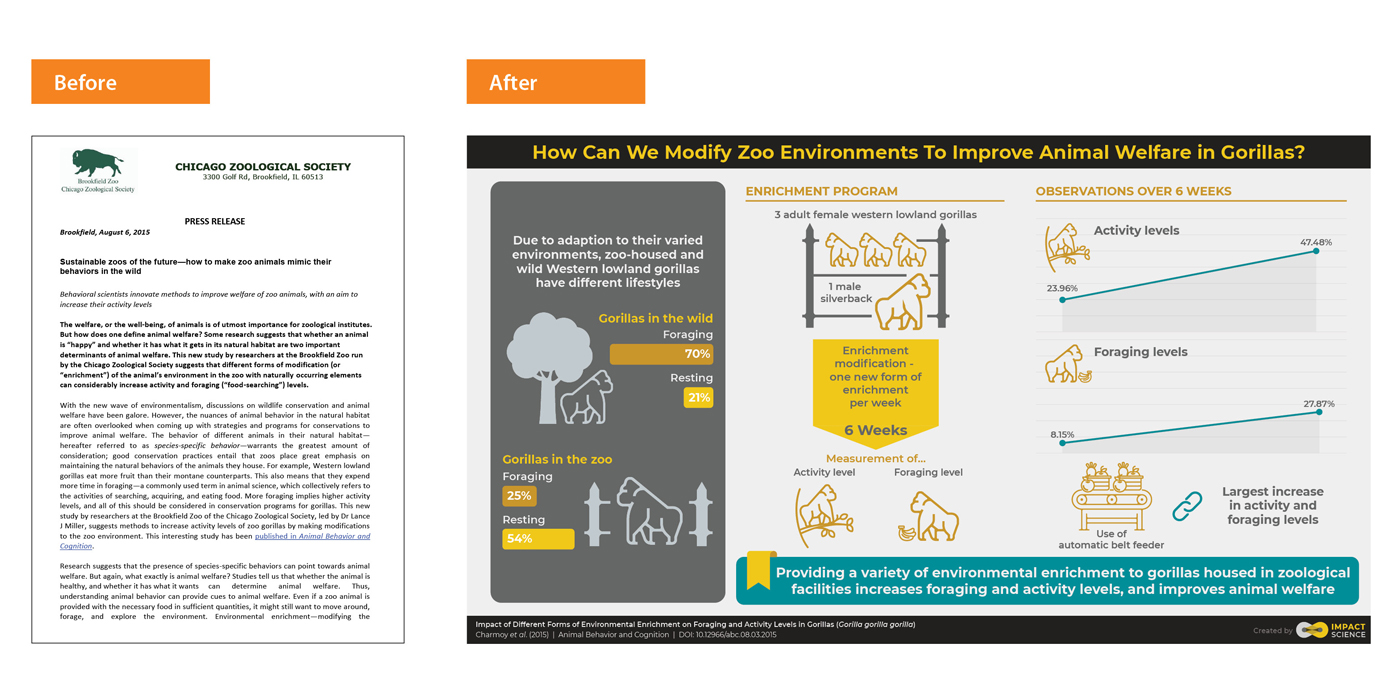 CCC has partnered with Editage, a Cactus Communications brand, so you can offer your authors a way to increase readership, build global networks, and accelerate research impact. Editage Research Promotion Solutions include:
Infographics: A visually appealing, easy-to-understand infographic, based on the key facets of the research, that can be published by media outlets globally.
Video summaries: A 2-minute long video that makes complex research accessible to a wider audience.
Plain language summaries: A concise summary of the published manuscript that can be shared easily with academics, researchers, or anyone who might be curious about the research.
Research news stories: An engaging press note that can help media agencies pick up and publish articles based on the news value of the research.
Media package (bundle of previous 4): To achieve the most impact, this combination package plan can help bring visibility for research to collaborators, funders, readers, and policy makers.
Why CCC?
CCC has deep expertise in creating market-driven ecommerce and workflow solutions. Our team is helping publishers, institutions and funders address the dramatic changes facing scholarly publishing, and our industry-leading work continues to set the pace for true business transformation. With RightsLink, the leading platform solution trusted around the world by dozens of publishers, 300+ institutions, and thousands of authors, we leverage our first-hand experience collecting, managing, and reporting of core APCs to give you new opportunities to grow your transactional business.