At CCC, as hard as we work to provide best-in-class products, we work just as hard to provide top-notch customer experience. Because we know high-quality customer support is key to client trust and confidence in our solutions.
Recently, we sat down with Tom Ogier, our Director of Client Engagement and Solutions, and asked him about his background and experience, as well as how the critical value CCC places on responding quickly and effectively to customer requests and inquiries is made a reality through him and his team.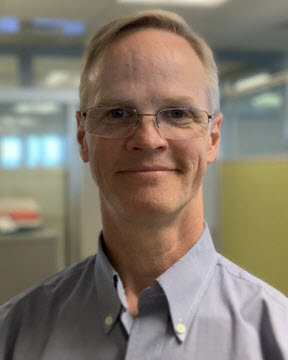 Tom Ogier, Director of Client Engagement & Solutions
Provide some background on yourself – how long have you worked at CCC? Where were you previously? What's your role at CCC? Fun fact about yourself?
I've been with CCC since October 2009.  Before CCC, I worked for a research firm called TowerGroup (now owned by Gartner) as the Director of Sales Operations and Customer Service.  Currently I hold the position of Director of Client Engagement and Solutions, and I have the responsibility of leading our global support teams. I have two teenage daughters —and being their Dad is where most of my focus is —but, when time permits, since I hold a private pilot's license, I like to grab a few moments and buzz around the local skies.
What does good customer service mean to you
Good customer service should not only be pleasant to interact with, it should also be simple and effortless.  An effective support representative should intuitively understand  customers' challenges and offer useful suggestions that not only solve problems but enhance value.
Tell us about another company you think provides exceptional customer service.
Many years ago, I worked for Four Seasons Hotels and Resorts.  To this day, I still see  their service as exceptional.  The strength of their offering is the study of their customer behaviors and willingness to do whatever is necessary to wow the customer.  Did you know that they have a staff member with the title of guest historian that does nothing but study what the customer did in the hotel and what their preferences might be for a return visit?  Like green apples on arrival rather than red, creases and collar stays for shirts, and pasta al dente, and so forth.  It's taking the time to remember what your customers like. That's adding value.
What's one of your favorite things about working at CCC?
That's an easy one: Working with the customer service team.  They are my second family.  So many different personalities and characters make my job interesting and fun.  Every day something novel and interesting happens in Customer Service and seeing how the team manages through the different situations assures me that I am working with a great group of professionals.  It's such an honor to work with them.