One of the principal reasons for researchers to publish in an Open Access journal is to ensure the maximum possible societal impact of their research findings, by making them widely available to peers, adjacent peers, the public, and to policymakers. However, publishing in an OA journal is only the beginning of one's responsibility to disseminate and communicate the societal impact of research findings to the widest possible audience.
Accessibility, Discoverability and Visibility
While it is true that publishing in an OA journal ensures a certain level of accessibility, discoverability and readership potential, the ability to expand an article's reach and readership resides in the article's visibility. Once the article is published, the importance of promoting one's research article through social media and other means can't be overstated. This visibility is like the third leg of a stool and is very different than its accessibility and discoverability – but critical for balance and one that should not be left to chance!
When a research article is accepted, attention should begin to shift beyond the OA journal value proposition (accessibility and discoverability) toward digital promotion strategies in order to engage a broader audience and increase awareness of the paper. The primary reason to promote the research's existence is to amplify its visibility and to expand its readership potential. It is in the best interest of all stakeholders in the research process –and specifically for the researcher, the funder, and the institution where the research was conducted — to make evidence-based content as visible as possible in such a way that societal impact is measurable (uptake, viewership, and dissemination metrics).
Through a new partnership with Editage, Copyright Clearance Center's RightsLink® platform is now able to facilitate such research communication solutions. The Editage and CCC partnership emphasizes the importance of leveraging research communication elements – such as plain-language summaries, infographics, video summaries, or research news stories – to increase the visibility of the research article and to bring social awareness to the research outcomes described.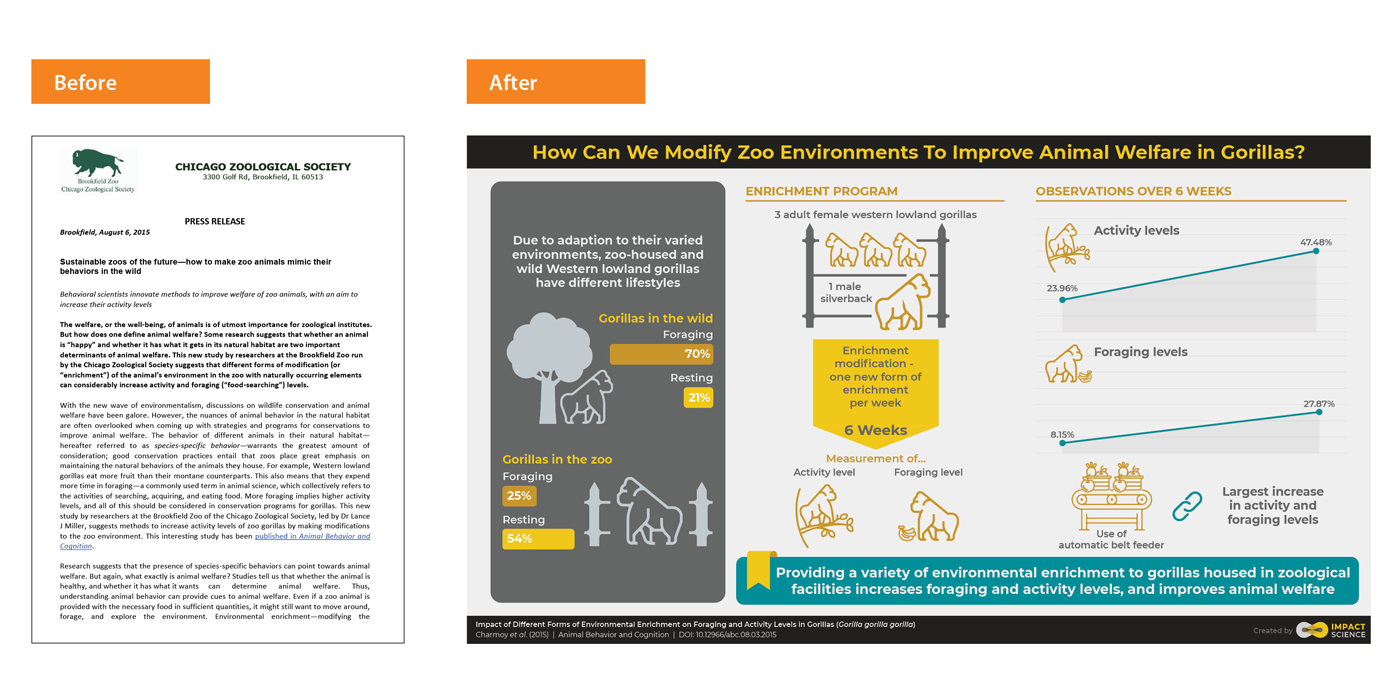 When these solutions are published alongside the article of record, they catch the eyes of the readership to focus attention and build a greater understanding of the research being reported.
Together, these two actions (publication in an OA journal and the subsequent promotion of the research article) make an effective and comprehensive research communication strategy!
You can read more about the RightsLink Author Services here.