Tips for Navigating Change and Delivering Value Like a (Solo Information) Pro
CCC's Corporate Solutions Director Kevin Barrett welcomes Jamie Hullinger, solo corporate librarian of global medical technology leader Zimmer Biomet, for an informative 30-minute Q & A.
View the recording here.
Accelerating the flow of research to drive discovery and innovation is a common goal for information professionals in R&D-intensive organizations of all sizes.  So, whether operating as an information team of one or many, it is essential to have a well-designed information management strategy – one that delivers fast, secure, and compliant access to content, maximizes the value of your content resources, promotes collaboration in a wide range of workflows, and simplifies copyright compliance.
Today's information managers, however, are also challenged with delivering greater organizational value and meeting the evolving needs of content users across the company.
From her role as corporate librarian, as well as current president of SLA's Solo Librarian Community, she provides valuable insights on how she is:
Over-coming the challenges of solo librarianship in an R&D-intensive company to deliver greater insights and organizational value
Applying information manager best practices for navigating and preparing for change
Implementing steps and tools to easily scale information management as the company grows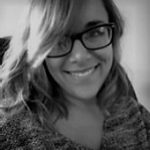 Jamie has been the corporate librarian for Zimmer Biomet, an orthopedic MedTech company in Indiana, since 2018.  She received her Masters in Library and Information Science from the University of Southern Mississippi in 2013. Before turning to Special Librarianship, Jamie got her start in public libraries at sixteen shelving books and working her way up to Youth Services Manager.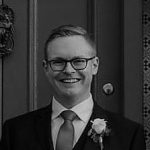 Kevin is CCC's Corporate Solutions Director, responsible for content management software & services including semantic search & enrichment, collaboration, and reference management within the RightFind Suite. He also focuses on market research, participating in product roundtables & industry forums, and collecting direct feedback to keep CCC's solutions aligned with clients' changing needs.