Get immediate access to more than 7.5 million articles from more than 1,700 peer-reviewed journals with an annual Wiley subscription through RightFind Enterprise*

Wiley journals are among the most trusted and highly cited publications in the world. CCC is offering a subscription that will give your team access to research from some of the world's most influential scientific societies. Wiley's prestigious journals paired with RightFind's powerful collaboration tools give your research team what they need to conduct critical work efficiently and effectively.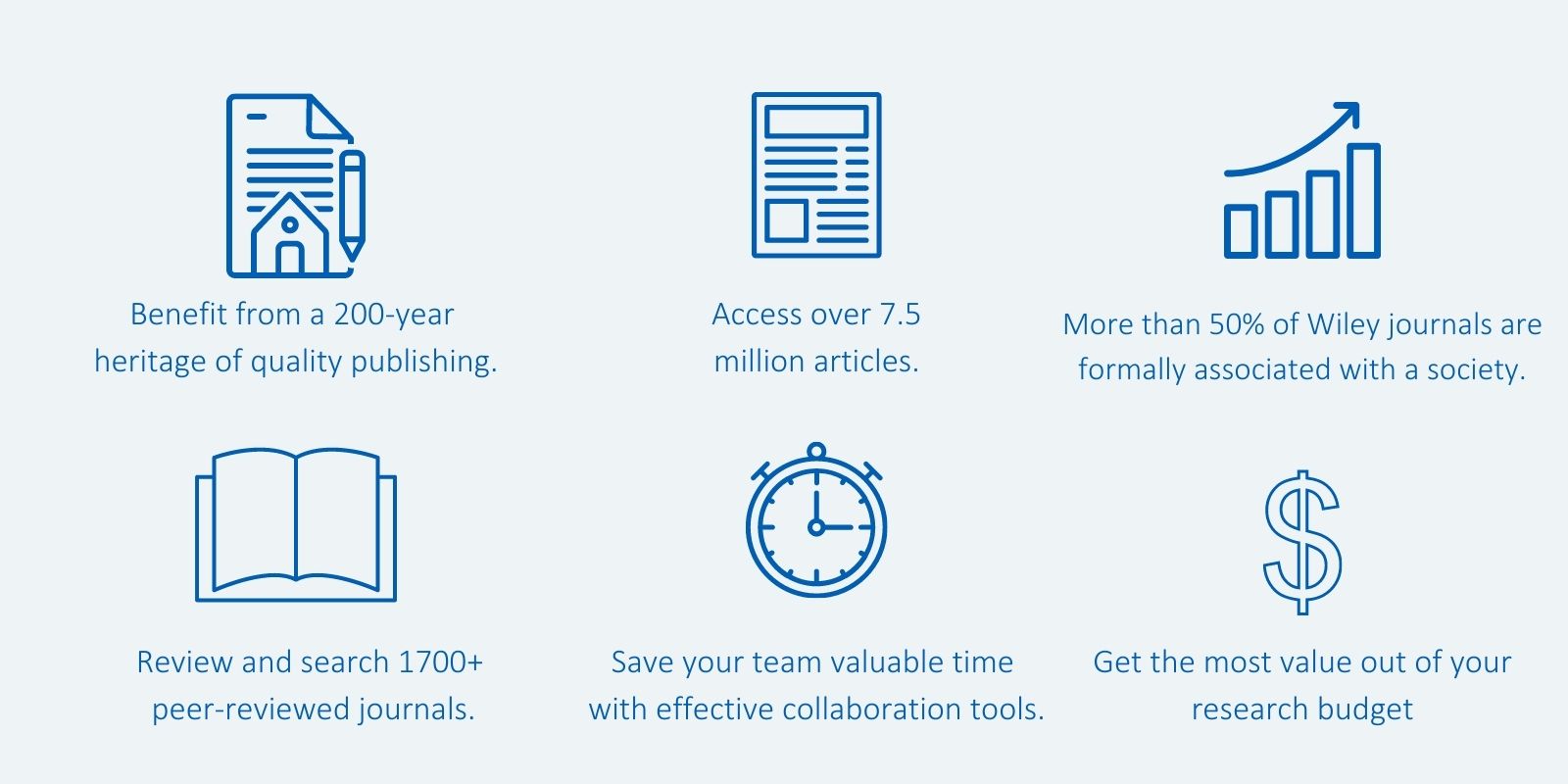 Get the most value out of your research budget
The Wiley Subscription through RightFind provides access to the vast majority of Wiley's articles at an economical and predictable annual price. Researchers get the benefit of an annual enterprise-wide subscription with the convenience of staying in the RightFind platform, strengthening copyright-compliant collaboration for your organization. 
Save time
The power of RightFind allows your team to organize, store, and tag Wiley documents and citations in personal and shared libraries. Key information will be a click away.
**The RightFind Enterprise solution is available to organizations with fewer than 500 employees.