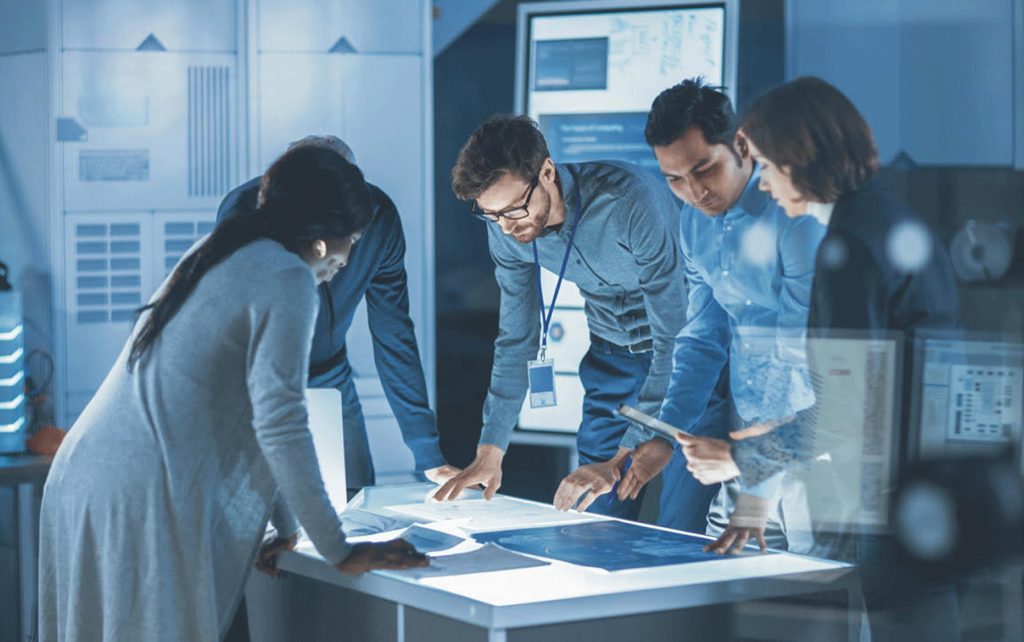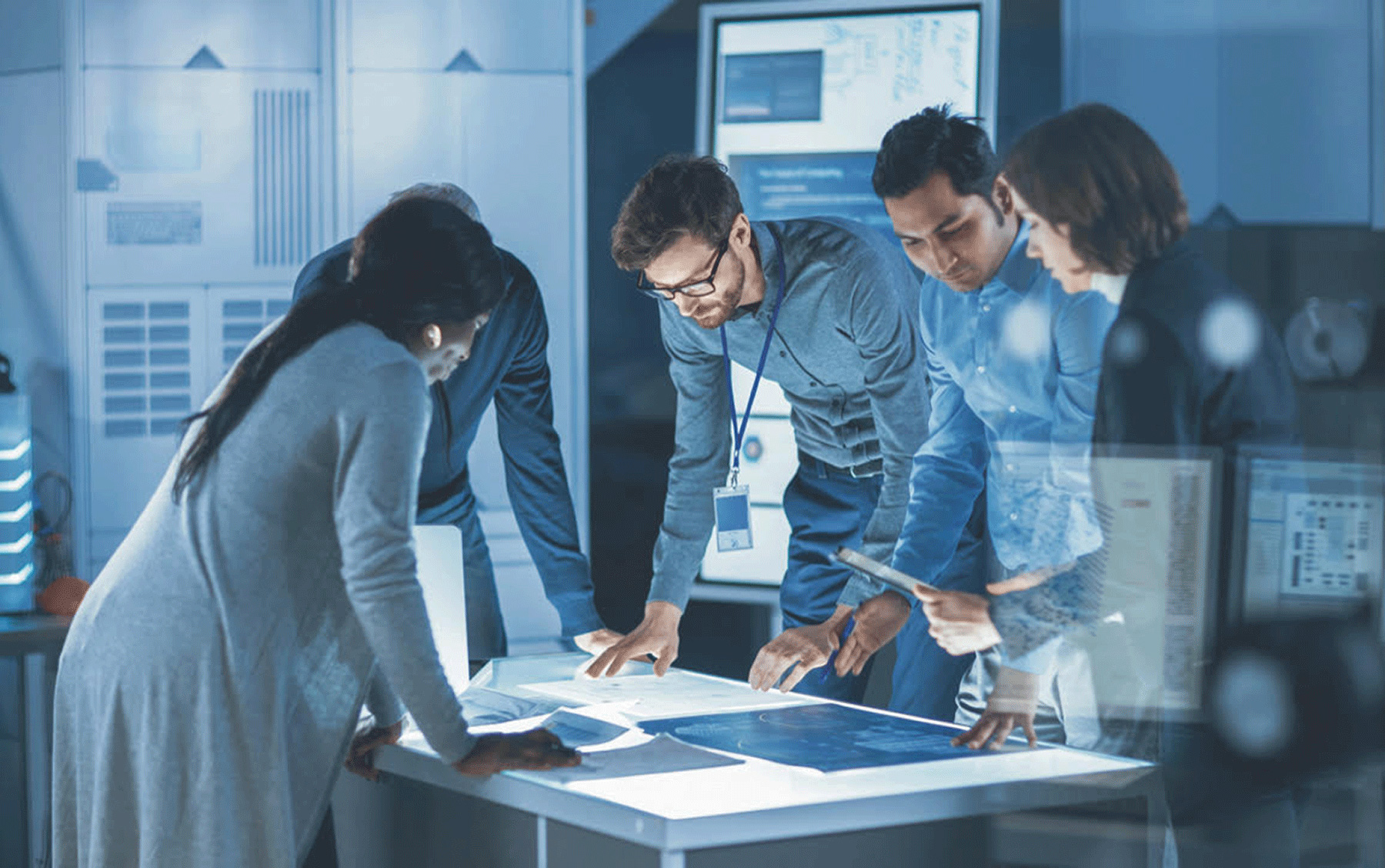 Content
Publisher Subscriptions through RightFind
Get access to more than 7.9 million + journal articles with annual subscriptions through RightFind Enterprise
How it works
Features
Available to organizations with under 500 full-time employees
Allow your team to access full-text subscribed articles in their RightFind workflow
Documents and citations can be organized, stored, and tagged in personal and shared libraries
Benefits
Attain the latest thinking from active researchers, subject experts, and community leaders
Access research from the world's most influential scientific societies
Stay informed of the latest scientific breakthroughs
Discover more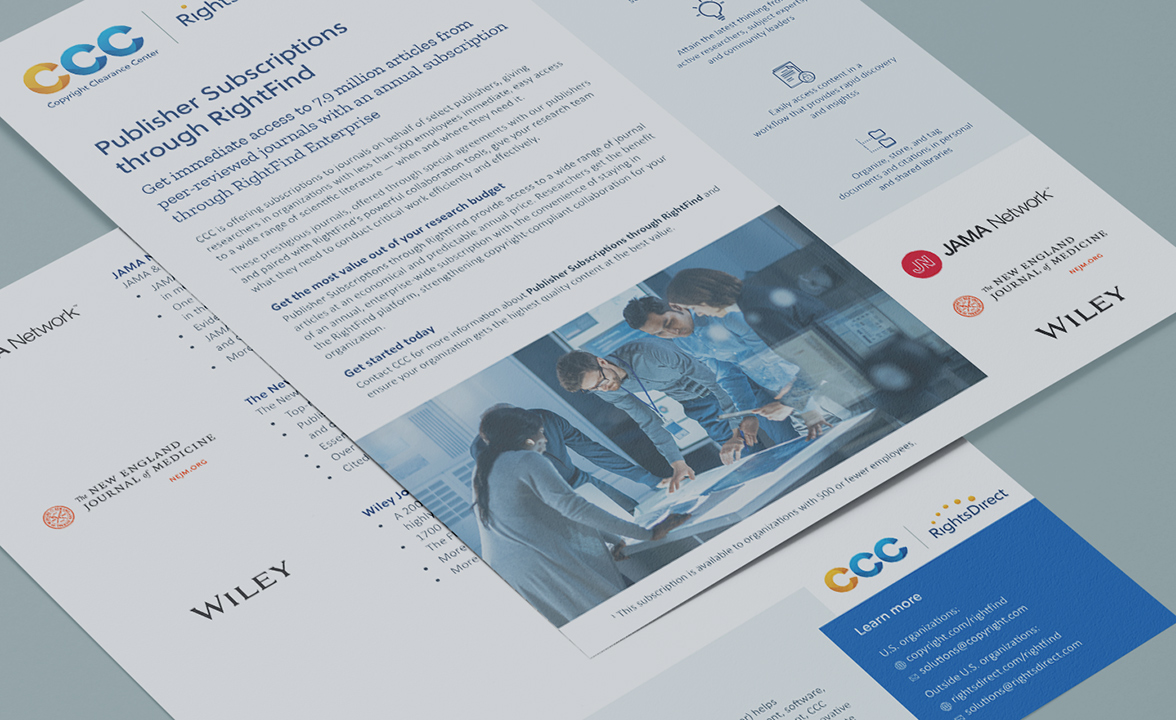 View product sheet
Learn more about participating publishers

JAMA Network Journals through RightFind
JAMA & JAMA Internal Medicine
JAMA – groundbreaking research and insightful commentary from leaders in medicine and health care since 1883
One of the most widely circulated peer-reviewed general medical journals in the world
Evidence-based reviews providing clinically useful therapeutic insight
JAMA Internal Medicine delivers high-impact original research, reviews, and controversies on a broad range of topics in internal medicine
More than 200,000 articles from these two essential journals

The New England Journal of Medicine through RightFind
The New England Journal of Medicine
Top-ranking medical journal in the general medicine category
Publishes the best research at the intersection of biomedical science and clinical medicine
Essential journal in 13 medical specialties
Over 2.5 million users connect to NEJM.org each month
Cited more often in scientific literature than any other medical journal
Wiley Journals through RightFind
A 200-year heritage of quality publishing; journals that are journals are trusted, highly cited, and globally relevant
1,700 peer-reviewed journals
More than 7.5 million articles
More than 50% of Wiley journals are formally associated within a society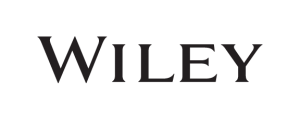 Featured resources
RightFind provides immediate access to subscribed scientific, technical, and medical (STM) content. It also has the functionality to easily purchase unsubscribed content as well as tools for collaborating in a copyright-compliant way directly in the RightFind workflow.
With the addition of the JAMA Network and The New England Journal of Medicine, subscribers can get immediate access to up to 7.9 million+ articles from respected peer-reviewed journals by ordering annual subscriptions through RightFind Enterprise.
RightFind customers that purchase the Wiley subscription get immediate access to Wiley's extensive portfolio of authoritative journals directly in the RightFind workflow.