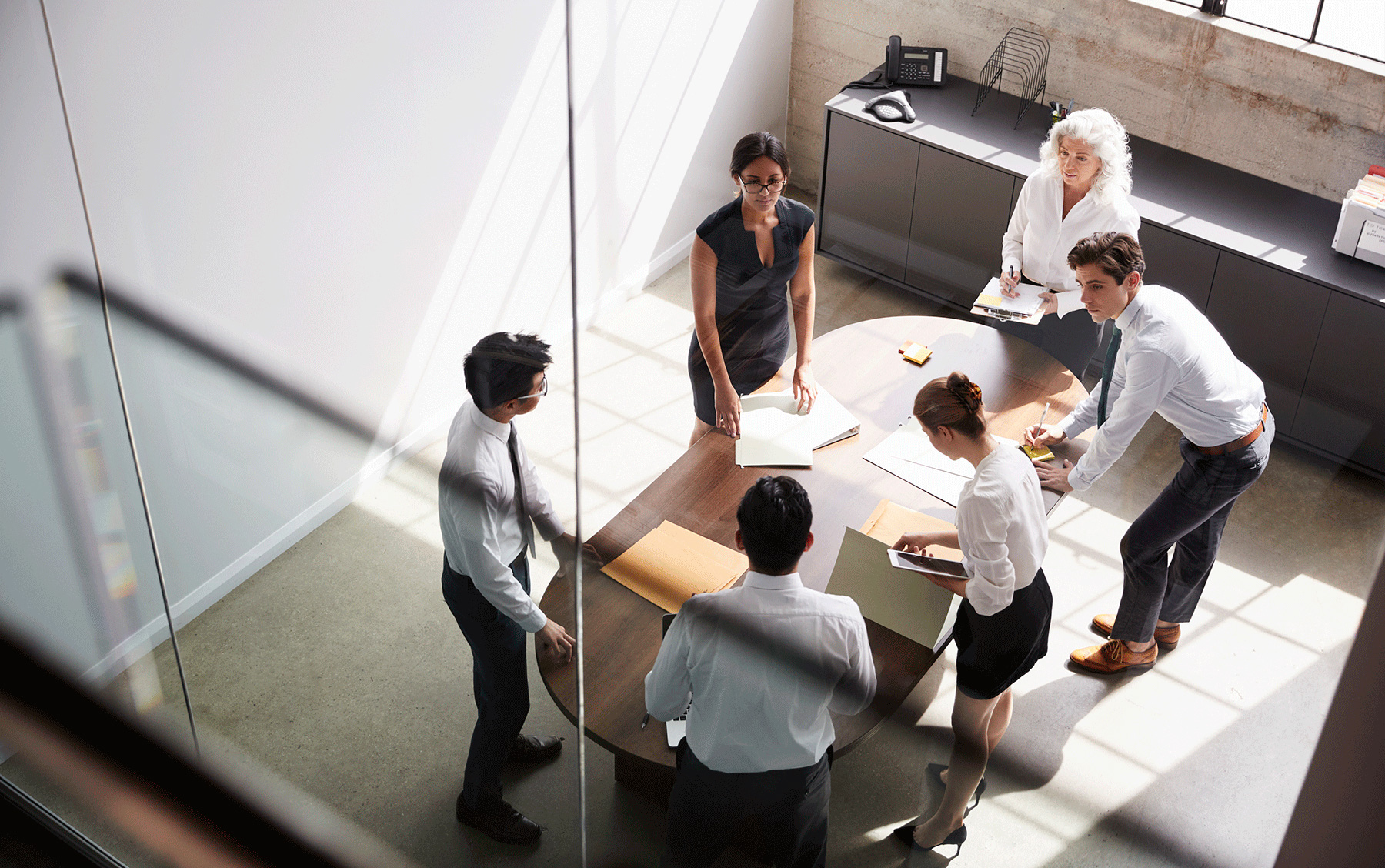 Content
Commercial Reprints and ePrints Services
The easiest way to order copyright-compliant bulk reprints and ePrints
How it works
Features
We can supply your organization with copyright-compliant reprints from publishers and societies from around the world
Recent reprints requests include articles from Elsevier, Massachusetts Medical Society, SpringerNature, Wolters Kluwer Health, and Oxford University Press
All orders are cleared with the publishers by CCC
Benefits
Group purchasing options let you consolidate orders across your organization for even greater savings
We provide same-day quotes, can print and distribute locally to keep costs low, and can reprint orders immediately
Enables customer compliance with copyright requirements
Discover more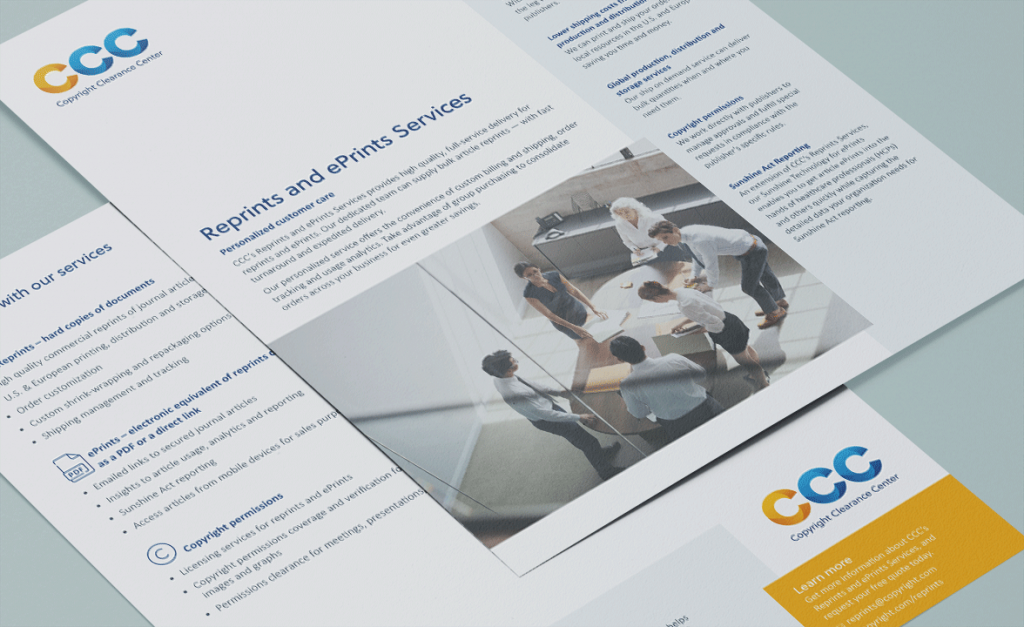 View product sheet
Featured resources
CCC enables sales, marketing and medical affairs teams to get vital scientific literature into the hands of healthcare professionals quickly while capturing the detailed data your organization needs for reporting.
When multiple employees in the same organization need the same published materials at the same time, coordinated article reprint orders are a great solution.
Featuring breaking news and thoughtful analysis from across the dynamic global content industry, CCC's Velocity of Content is a platform for thought leaders and industry experts to share observations and knowledge and stay on top of emerging industry trends.