Exploring expert networks with a knowledge graph
Data you can trust. Insights you can act on.
Draw actionable learnings from a large volume of interconnected data to identify qualified experts in a domain of research.
Knowledge graphs enable medical affairs, clinical affairs, human resources, marketing, and others to find leading experts and key opinion leaders in relevant fields so your company can expand your collaboration network, hire top talent, and engage speakers to present authoritatively about your products.
CCC facilitates exploration of hundreds of thousands of authors, including interconnections between them, their publications, and areas of interest. CCC's data-driven approach provides a novel view into expert networks, uncovering professionals who aren't already working with your competitors.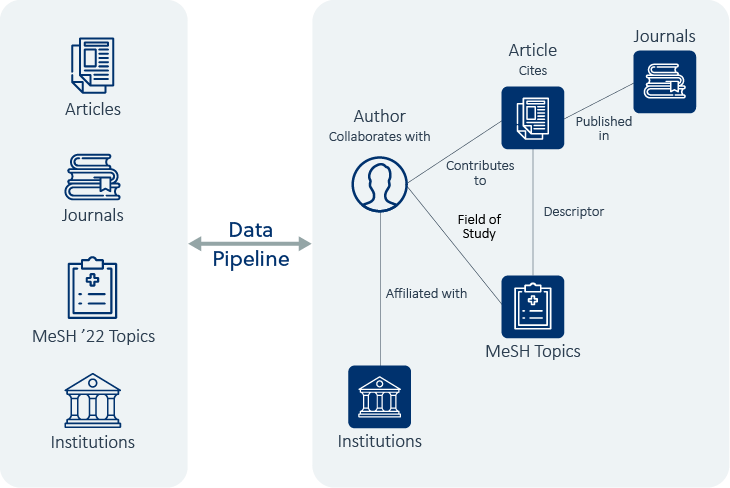 Key Capabilities
Data pipelines with a learning architecture reliably disambiguate author and institution data

Intuitive interface makes it simple to filter and focus on large data sets

See the most prolific authors and then delve deeper to view collaborator relationships and publications