Get High-Quality Article Reprints and ePrints
Reprints can be complex and expensive. At CCC, an experienced reprints professional personally manages your project every step of the way. Your point person will guide you from start to finish: quote, order processing, proof and production, shipment tracking, delivery, and custom invoicing.
Our dedicated team can supply your organization with article reprints from publishers and societies from around the world including Elsevier, Massachusetts Medical Society, SpringerNature, Wolters Kluwer Health, and Oxford University Press, to name a few.
All reprints and ePrints are cleared with the publishers by CCC for distribution. Take advantage of group purchasing to consolidate orders across your business for even greater savings.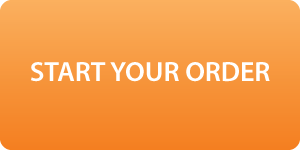 More about CCC's Reprints and ePrints Service
You can expect to receive a response to your request from our team within one business day. Minimum order quantities vary by publication, but the most common minimum requirement is 100 copies. At the discretion of the publisher, reprints and ePrints of journal articles can be translated into other languages upon request. Any cancellations requested post-Order Confirmation are subject to cancellation fees of part or full order costs.
General shipping details, subject to vary per publisher:
Standard delivery of reprints: 3-4 weeks where available
Rush delivery of reprints: 1-2 weeks where available
Special requests: We can often accommodate special customer deadlines and circumstances
Reprints are printed on high-quality glossy paper in compliance with publisher specifications and shipped in shrink-wrapped bundles
Bulk orders can be distributed in small quantities to affiliates worldwide, to offices, warehouses, conference locations, hotels, etc.
Invoices can be directed to individual affiliates globally as needed
CCC handles all customs paperwork related to shipping
Let CCC do the Work
Let our team of experts take care of all of your reprints and ePrints needs. Get your free quote today and see how ordering can be quick, easy and economical.