Open access (OA) is here to stay, but with different publishing models and evolving rules and regulations, it can be hard to separate fact from fiction.
In honor of OA Week 2020, we've rounded up some of the most-asked open access questions into a True or False quiz. It's time to test your OA knowledge!
#1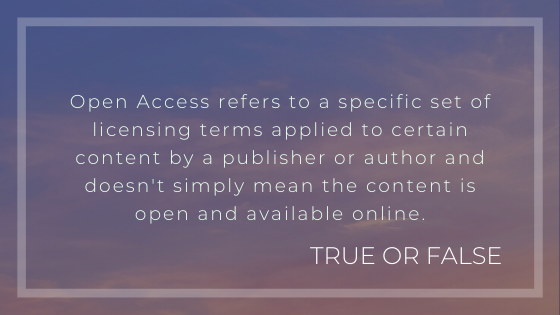 #2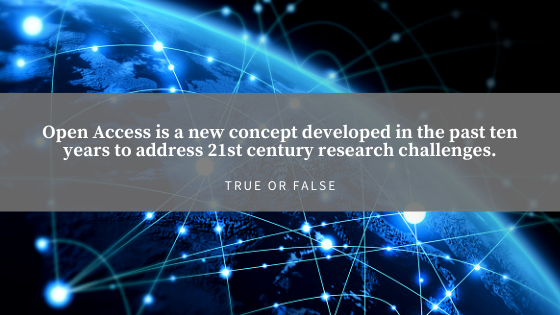 #3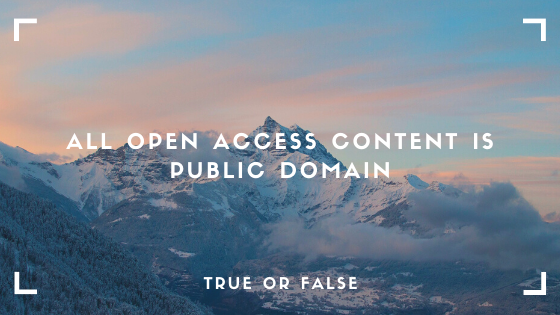 #4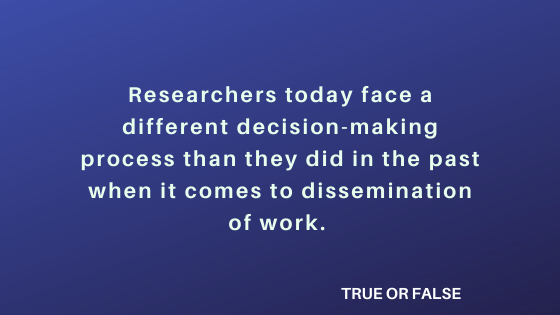 #5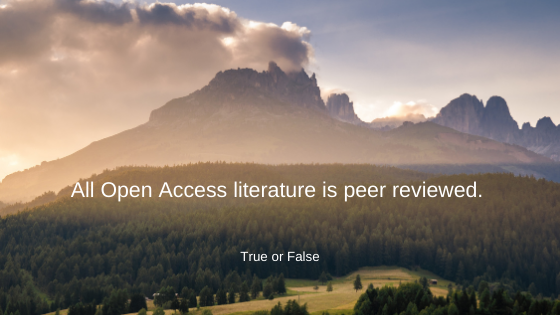 #6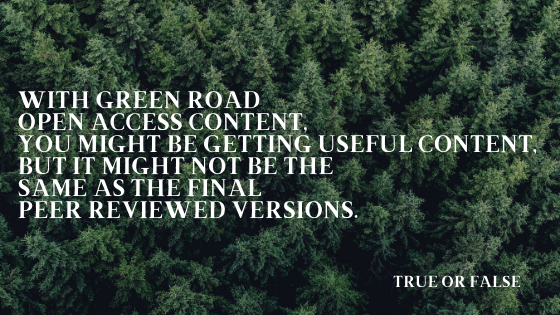 #7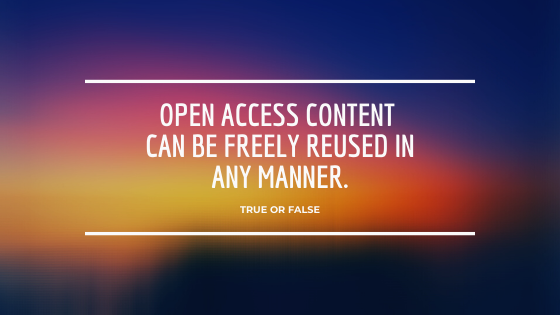 #8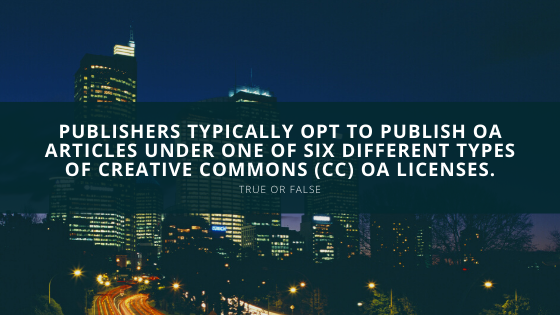 #9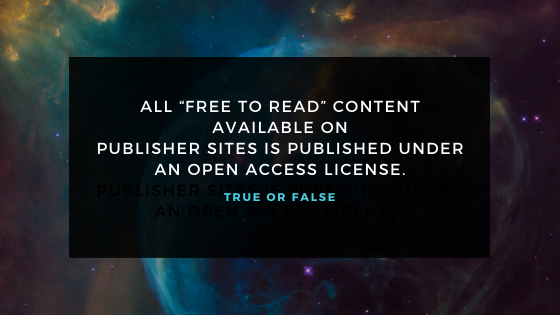 #10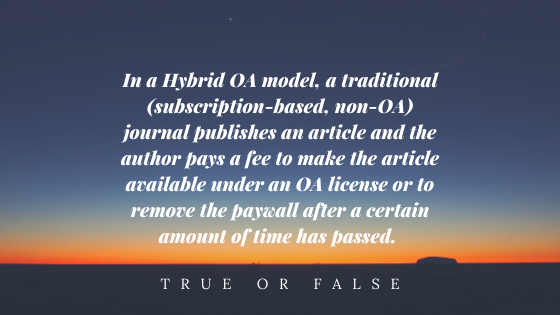 #11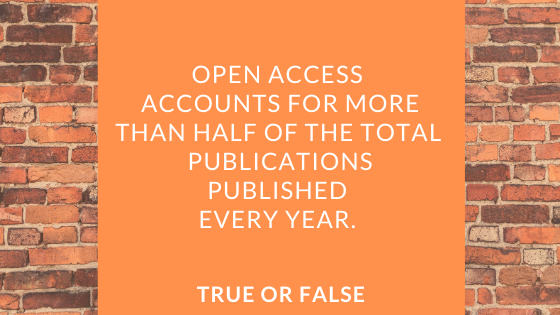 #12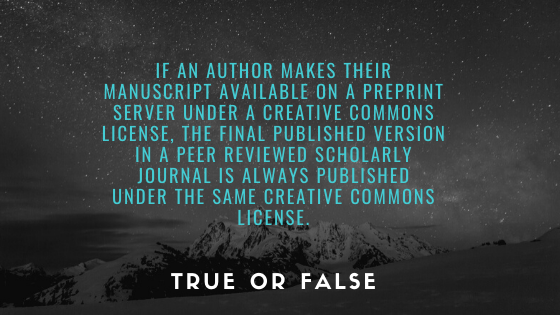 How'd you do? Let's compare your answers:
True.
False. Open Access may still feel new and revolutionary, but it's been through decades of experiments and real-world implementations. You can learn about the history of OA (dating back to 1971!) here.
False. Open Access content is subject to licensing terms that apply to the use of the content, and thee author/rights owner still holds copyright rights in the content, whereas Public Domain content is not subject to copyright protection. You can learn more about What is Public Domain in this video from the U.S. Copyright Office.
True. When authoring an OA article, the decisions you make — which publisher to choose, whether the work will be made available in a subscription journal behind a paywall or as OA, and when your work will first be made available to the public — have a greater impact on the global reach of your work than ever before.
False. While many Open Access resources follow the Open Access Scholarly Publishers Association's code of conduct, there are still predatory journals that undermine the good work done by most. In fact, back in March 2017, The New York Times reported on a sting operation organized by a researcher whose assumed name translated to "Dr. Fraud."
True. Green road refers to an article that has been placed in an open repository where it is freely available. Typically, the green road version of an article is not the final version of record. Instead, it is the version of the article originally accepted by the publisher prior to formatting, copyediting, and other finishing services. As a result, you cannot always be sure that what you are getting is the most accurate, up-to-date information available.
False. The 'Open' in OA content refers to your ability access and read it for free, not to share, distribute, or reuse it without any restrictions. Because each type of OA license has different terms and conditions, it's important to understand the different license terms before copyright, sharing, or making other uses of OA articles – particularly for business purposes.
True. A publisher will typically publish an article under one of six different commonly used Creative Commons (CC) OA licenses, each of which grants a different set of permissions for reuse Some Creative licenses allow reuse for commercial purposes; others allow reuse only for non-commercial purposes; and some prohibit the creation of derivative versions of the content.
False.  Publishers often make content "free to read," without more specific license terms, often for promotional purposes or in furtherance of a public good, such as maximizing the availability of COVID-19 related content to researchers in pursuit of the development of vaccines or treatments.
True.  The model is simple: An author pays a fee to a publisher to make the article Open Access.
False. As of 2018, Open Access publications accounted for 36.2% of all publications, according to The European Commission.
False. While the author may choose to pay an Article Processing Charge (APC) to a publisher to publisher her article in a hybrid journal or gold OA journal, the author or publisher may also publish the article under a more traditional subscription or license agreement. The depositing of the article on a preprint server prior to publication doesn't directly impact the terms under which the final print is made available.
Interested in learning more? Check out: