Copyright Clearance Center's more than 30-member London-area team is located in historic Ivory House in St. Katharine Docks, within sight of the Tower of London. The Professional Services team based there focuses on building digital content delivery systems for publishers and on consultancy. Cloud-based web content services is a dynamic and richly competitive environment.
We recently caught up with Matt Belsham, who is head of SPS Project Managers in the London office. In the course of our conversation, we learned about…
Hi Matt – We hope all is well with everyone in London during these trying times! Please tell us a little bit about your professional background.
Yes, thanks. Everyone is well here and are in good surviving spirits.
I'm the Head of SPS Project Managers, meaning that I manage a team of Project Managers based in the UK and US. We are responsible for the delivery of custom (or 'bespoke') solutions for our clients.
In terms of my background, my Project Management experience spans over 16 years, delivering a wide variety of projects and programs using either Agile or Waterfall approaches – for those familiar with the techspeak, those include: SCRUM/XP/LEAN and PRINCE2.
Over my career I've had exposure to a lot of different market sectors, having worked in small businesses and blue-chip corporates such as Intel, IBM, Panasonic, Eli Lilly and Diageo. Some of my most interesting project management years were working within UK governmental departments, such as the Department of Education, the Ministry of Justice and the Ministry of Defence.
What is it like working for CCC in the London office?
One of the great aspects of working for CCC is that we are a multi-national company. If you have the privilege to visit the other CCC offices around the globe, then you'll very much be immersed into their way of working and get to experience the cultural differences. Here in the UK, if you do come to visit us, I suspect you'll receive a somewhat quintessentially British experience, having to understand many of our strange idioms and mannerisms, along with drinking copious cups of tea – but the days of wearing bowler hats and saying "Tally Ho, old chap" are long gone. The office location is a real treat also—I have provided some photos I took of our environs, for your enjoyment. (Or jealousy!)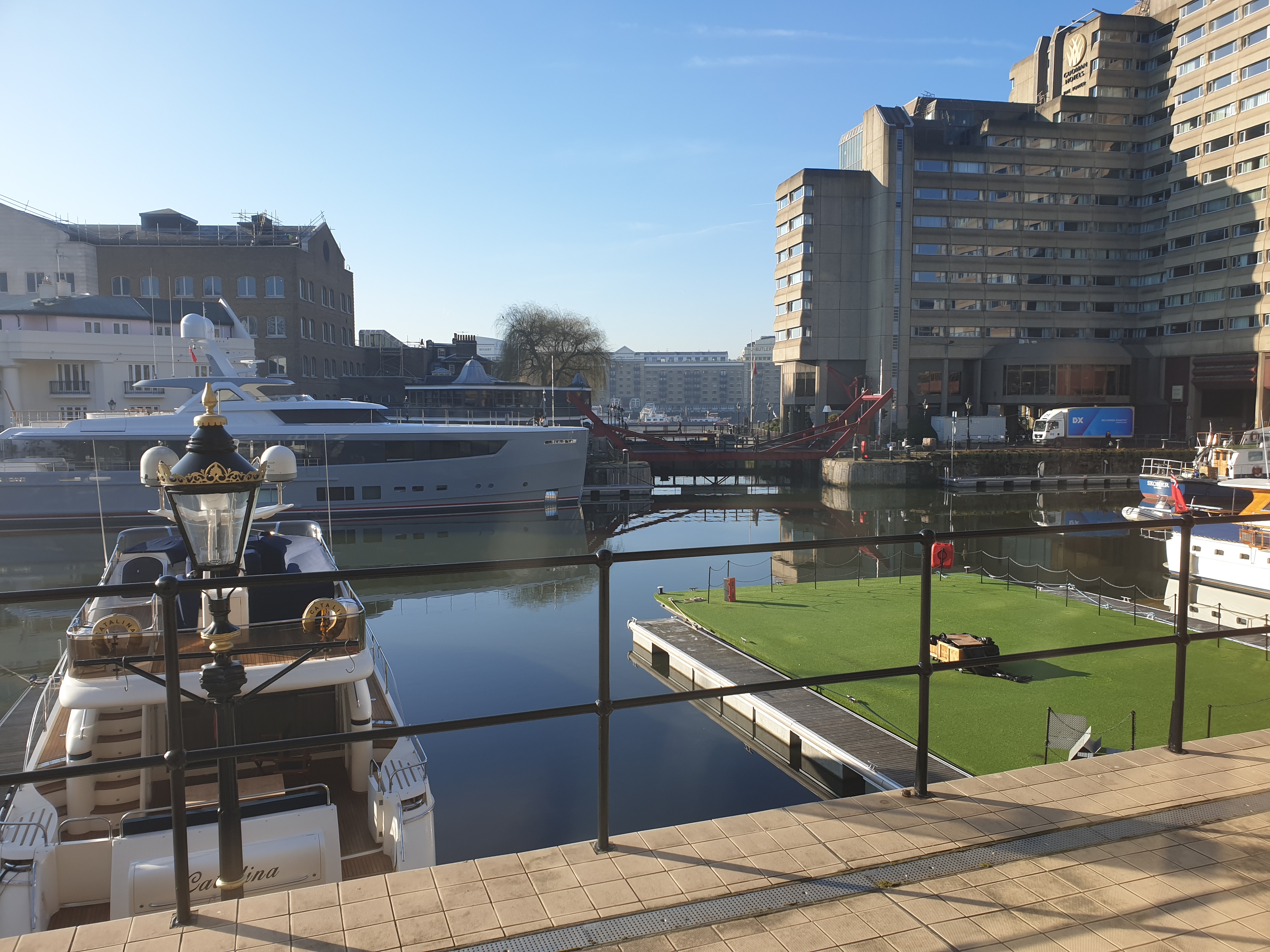 What is the corporate culture like in the London office?
Being unified into CCC, the corporate principles have provided more structure and governance in the way that we work, but it hasn't really changed the culture in the London office. We are still a fun and friendly, warm and welcoming bunch of Limeys. 😉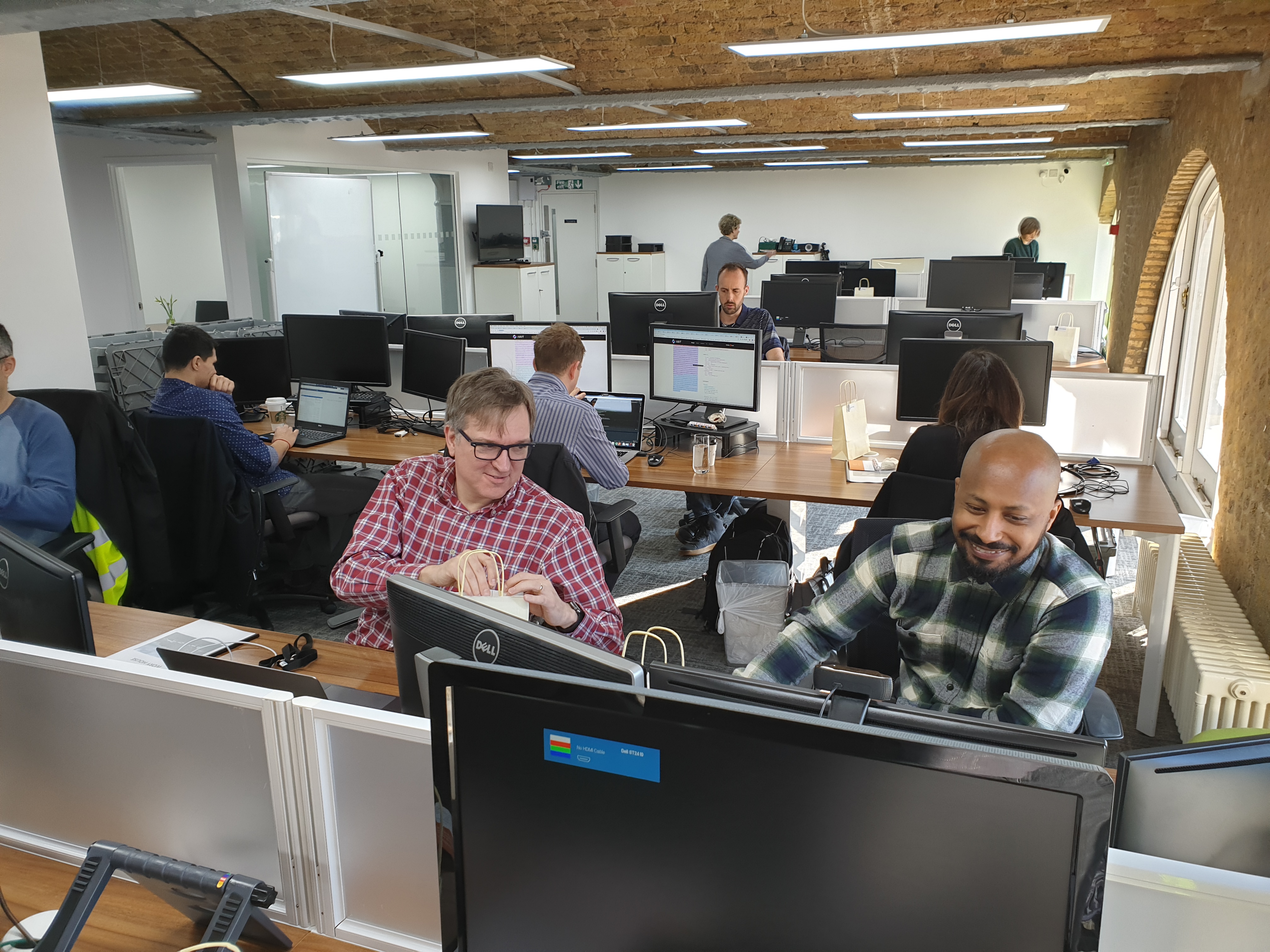 You've participated in the CCC's London Office "We Not Me" charity days. What did you feel you took away from those experiences?
The charity days are great. They are fun and yet rewarding as they provide an opportunity to learn something new on the day whilst bringing everyone in the UK office together. It provides a sense of fulfilment and satisfaction in knowing that the contribution that we made has helped support the organisation in some way.
If you had one thing to share with a prospective employee, to encourage them to come work with CCC at the London office, what would that be?
That you'll be working with great people in a great culture. Our work is challenging, and we never encounter quite the same issues or opportunities twice.