To view this post in Spanish, click here.
Copyright Clearance Center's 30+ member team in its Seville office is focused on creating publishing solutions for clients and improving the handling of large quantities of content and metadata data from some of the largest publishers in the world. It is an interesting, challenging, and dynamic place to work, a truly 21st century European environment.
But on June 26, 2019, the Seville employees took some time out from this work to pitch in with a volunteer day, as part of CCC's company-wide We Not Me initiative.
Recently, we spoke with Fran Alvarez, who, along with CEO Tracey Armstrong & CTO Babis Marmanis, spent the We Not Me day volunteering at the El Olivo senior center, located a few kilometers southeast of central Sevilla.[1]
Alvarez is the Regional Director of the Seville Office. He is passionate about both Open Source philosophy and semantic technologies, and he is skilled in Alfresco, the leading Open Source Enterprise Content Management (ECM) system in Europe and elsewhere.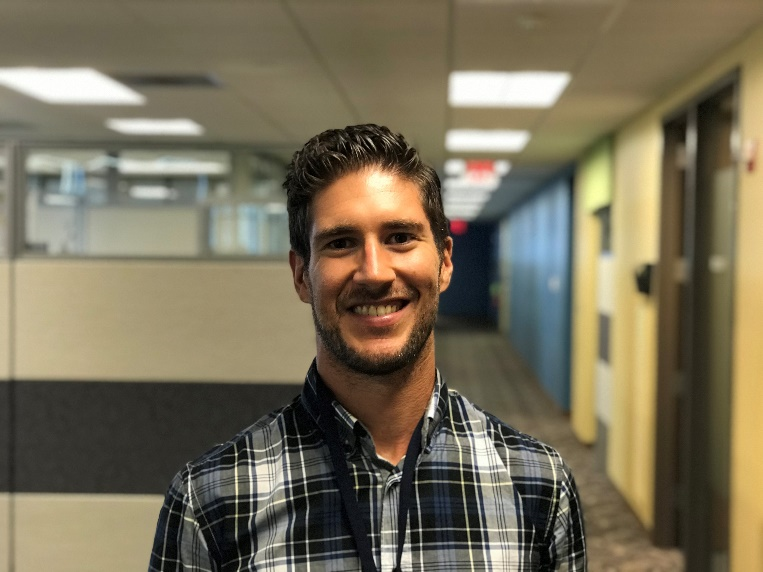 Fran Alvarez, Regional Director
We caught up with Alvarez recently and discussed his approach to problem-solving for clients, as well as his eye-opening experiences at the We Not Me event.
What is it like working for CCC in the Seville office?
"It's an absolute pleasure to experience the vibe of having different teams serving different purposes for the whole organization. It has been amazing, living through the growth of these years — not only in number of staff, where we have increased the size of the team from 7 in 2015 up to almost 50 currently — but also the different roles and teams we work together with. I am directly responsible for providing a growing and challenging environment so that our colleagues can keep learning, improving and building a career path within our team. CCC provides the perfect framework for making my job easier and therefore providing this group of talented people what they need to achieve their goals."
What is the corporate culture like in the Seville office?
"Walking into the office, one senses the hustle and bustle of the staff, our colleagues are motivated and moving fast, when you enter the room and you breathe the concentration level you know good stuff is being done right there. At the same time there is a supportive and friendly vibe in the room that allows people to feel happy and excited about coming to work. The staff of the Sevilla office love the work they do and how they are able to support the goals of the organization. Not only have we achieved success, but we have also created a wonderful company culture. The office even has a separate space with a yoga studio, foosball, ping pong, and a little kitchen area to socialize and bond with coworkers. We recently brought a pull up bar, as well. Seeing everyone come into work happy and enjoy what they are doing is our biggest success."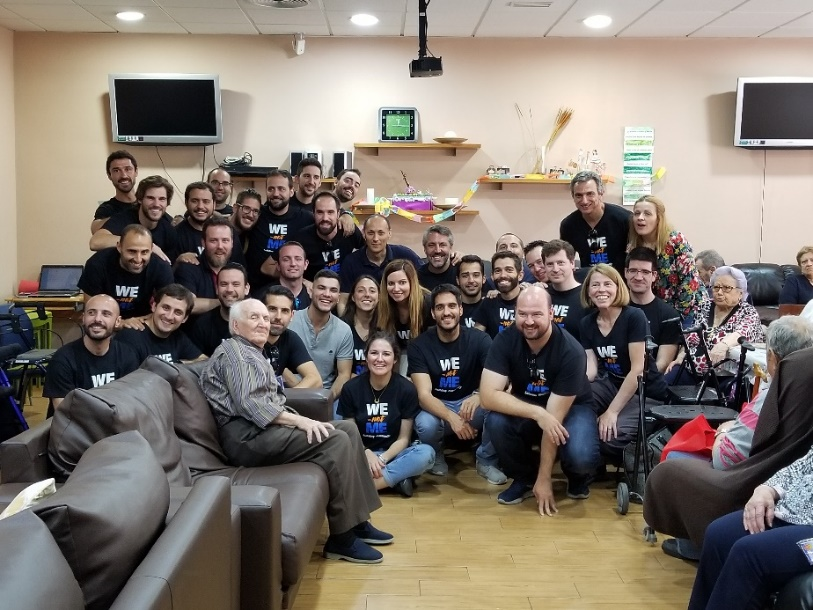 Team Seville at El Olivo senior center
In June, your team volunteered en masse for the We Not Me day at the El Olivo senior center. What activities did you do, and what did you feel were the most important learnings you and the team brought away from that? Would you do it again next year?
"This group of senior citizens spends most of their days at El Olivo. You can sense they enjoy it and look forward to it, but also the routine can make them feel a bit bored or even a little overwhelmed. We provided a change-of-pace in their routine, which they appreciated. We obviously didn't want to be disruptive, though, so we teamed up with them and to create groups. Half the group was comprised of residents and the other half were CCC colleagues. We ran a gymkhana, or, 'games in the round' with them. Among the games we played were song lyrics trivia, riddles and guessing proverbial expressions. We even got a few of the most audacious residents dancing!"
"We would repeat it next year by all means, something we are considering is splitting the event into two days so we can give them twice the fun. I honestly think it is a two-way experience. These people have lived such interesting lives, you can learn very much from what they say, what they've gone through, and it makes you realize how important family is and how much we should take care of our loved ones."
If you had one thing to share with a prospective employee, to encourage them to come work with CCC at the Seville Office — or anywhere in Europe — what would that be?
"This is like a family where you can be your authentic self and where we all learn and teach something new every day. The balance here is between challenging and motivating work and an informal and smooth environment. We encourage our colleagues toward building a solid and enriching career in one of the most beautiful cities I've ever been and am lucky to be a part of."
[1] For additional reporting on the corporate culture at the Sevilla office, see: "A Global Company Thrives from Sevilla" by Ariana Sher, in an article appearing SevillaWorld.com in 2017.