As information and knowledge managers, we want to be able to easily justify content spending, advocate for change, and request more information center resources.
This is difficult (bordering on near impossible) to do if you don't have a strategy that incorporates your content data.
In a recent webinar, information expert Britt Mueller laid a four-step foundation for creating a data-driven strategy:
Assess your data
Establish a content portfolio
Involve the right people
Align your portfolio to organizational goals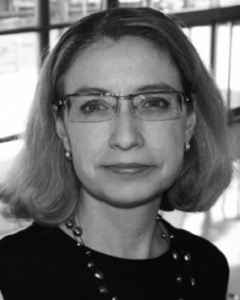 Even with this guidance, it's still no easy task. Here's some guidance from Britt, based on questions she's received around creating this type of strategy:
If one finds that there is content that is not directly related to the higher end goal of the organization, what steps can be taken to realign it?
BM: If you're looking at your portfolio and you find that content doesn't align with a strategic need – you need to closely evaluate it. Ask yourself: Am I buying the right thing? Do I need to market this differently, so it gets more eyes on it? What was the goal for this purchase when it was first bought, and is it still being used in that way?
To be valued, content needs to be used. Portfolios change, and sometimes your content is going to shift – and that's okay.
How do you present data to stakeholders (beyond "your users used this journal x times")?  How do you build your ROI calculation? 
BM: This is the crux of everything. To present data that goes beyond usage, always be asking yourself: What is the value of this content?
There's no one-single formula for building this type of ROI calculation, but when it comes to ROI of the information center, it's a no brainer to start where the top revenue generation is within your organization. How do I support those departments? Is my portfolio properly aligned to these top revenue generating areas of the business?
Start by looking at your technical content, business content, your legal content, or any other types of content you around your organization's patents. This is one starting point to justifying your content investments.
What are the technical hurdles to linking content usage data to organizational data?
BM: There are two massive hurdles here. First, you need to get usage data. Next, you must get internal data. Finally, you must figure out how to marry those two.
Think about the questions first that you want to answer with your data. That will help you figure out what you need to collect.
When it comes to connecting the data, you'll have to feed it into some sort of analysis space. Excel at the very minimum, a full-fledged database, or a tool like RightFind Business Intelligence.
I want to be able to talk to points that my stakeholders care about, but most times I'm not involved in the 'behind the scenes' meetings to know what they actually value today… Where should I start?
BM: Try very hard to be in the meetings where you're gaining insight about what's important to the organization. You might need to talk to your manager (who's hopefully your advocate!) about being more involved in these types of "behind the scenes" conversations.
You can also start by seeking out the folks whose groups are using your content. Schedule a one-on-one, with an invitation that says "Your group is using this content actively. We want it to align with what you're trying to do. Can we set up some time to discuss it?'
When the meeting happens, bring data about their group to that conversation. Pique their curiosity and make it about their bottom line.
Related Reading: Defending Content Spend: Make Sure You Involve the Right People
Do you have any strategies for continuing relationships outside of the information center throughout the year, not just when it's budgeting time?
BM: It's going to require some digging. You must be the active partner – if you're in a large organization, they might not even know the information center exists. Be on their radar – but don't waste their time. Make sure your information is brief, to the point, is interesting to them.
I always think of these types of meetings with the question: What is the present that I'm going to give them? What can I leave them with that will be of value?
This data can be presented in the form of a report or a visual presentation. And remember – this isn't a onetime event. This should happen quarterly, at a minimum, even if it's only for 15 minutes.
Ready to learn more from Britt? Check out the following blog posts:
Check out CCC's solutions for information and knowledge professionals.