If driving down operational costs and speeding time to market are high priorities for your R&D-focused organization, then you understand the importance of getting the right information to your researchers wherever needed, as quickly as possible. Seems like a simple enough task, but one that is a common challenge for most fast-paced, discovery-driven companies.
To begin with, researchers face a great deal of information overload with the ever-growing number of information sources available today. According to the STM Association, about 2.4 million scientific journal articles are published every year, doubling every 18 years.1 Sifting through volumes of articles can be time consuming and detract from higher priority initiatives.
Today's rapid globalization has led to departmental and geographic silos that can hinder collaboration if the right integration tools are not in place. Then consider the pandemic's impact on how and where employees are working today, their access to the company's information assets and the dramatic effects it has had on R&D teams' ability to effectively collaborate, particularly in a research setting.
A primarily remote workforce also presents new considerations around compliance and greater risk of copyright infringement. A 2020 Information Seeking and Consumption Study by Outsell, Inc. revealed that 34% of professionals working remotely during the pandemic reported an increase in the frequency of information sharing. And, while the overall rate of work-related content sharing has tripled since 2016, 47% of professionals recently surveyed are either unaware of their organization's copyright policy or unsure of its details.2
This presents a real challenge for legal counsel or others responsible for managing information, compliance or intellectual property. Many may struggle to find the balance between delivering fast access to content and ensuring proper permissions are in place to support the compliant collaboration necessary to drive innovation.
CCC recently hosted Sun Chemical Corporation's Senior IP Counsel Howard Lee for an engaging webcast, The Intersection of Content Access and Global Compliance – What expanding R&D Companies Need to Know. In this session, he addressed common information challenges, and showcased how his global chemical company is providing R&D employees around the world with streamlined access to the published content they value most, while seamlessly facilitating copyright compliance.
Howard also discussed important tips for managing content and compliance as your company grows through mergers and acquisitions, demonstrating the ROI of your content investments to internal stakeholders, and more. Click here to access the complete webcast recording.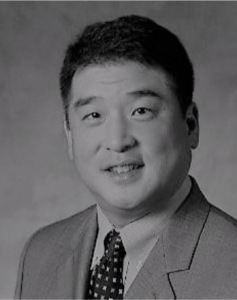 Howard Lee is Senior IP Counsel and is responsible for managing the global IP assets for Sun Chemical.  A chemist/biochemist by training, Howard is a former Army officer and his work experiences include being a production supervisor with Merck, a primary examiner with the USPTO, and a patent agent and associate in private practice.  His in-house experiences prior to Sun Chemical include stints as Senior Patent Counsel for Colgate-Palmolive and Senior IP Counsel for Cristal USA.
To explore more about how other companies are managing copyright and content with CCC solutions, be sure to explore our many Case Studies and webinar replays in our Resource Library.
1 R. Johnson, A. Atkinson, and M. Mabe, 'The STM Report: An overview of scientific and scholarly publishing (2018)'. STM Association, 2018, Accessed: Oct. 25, 2019. [Online]. Available: https://www.stm-assoc.org/2018_10_04_STM_Report_2018.pdf.
2 2020 Information Seeking & Consumption Study, Outsell, Inc. www.outsellinc.com