In our latest Q&A, we catch up with CCC's Scrum Master for Product Development, Santiago Rodriguez in Seville, Spain.
DD: Hello Santiago! Can you tell us a little bit about your professional background: Why did you choose to work in the project management field? What advice would you give a young person, starting out in project management?
SR: Hello David, I hope you are doing well. It is a pleasure to conduct this interview with you. And, please—you can call me Santi. Santiago sounds quite formal!
My professional career has always been tied to the world of Information and Communication Technologies (ICT). I have been working in this field since 2007, where I have been able to learn, make mistakes, learn again, and (hopefully) improve day by day.
I studied Computer Science as an undergraduate at the University of Seville , earning a Master's degree in Software Engineering one year later. This education, along with getting a Master's in Business Administration (MBA), provided me with a dual vision that covered not only the technical but also the management aspects of the software engineering business.
Regardless of education, the fundamental reason why I went to work in the project management field was that I love working with people rather than machines. From day one, it was always a challenge for me to get up every morning, keep a team motivated, learn and get the best out of each one of them, and work tirelessly to achieve our objectives together.
I am not one to give advice, but if I had to recommend something to a person who is starting in the world of project management, I would tell them to deliver small projects first, aiming to practice while minimizing the impact. Likewise, I would recommend paying attention to the classic Project Management metrics (met goals, budget, scheduling, etc.) but, above all, be able to form a "self-organized" team that works efficiently and collaboratively.
How have you been able to collaborate and work together as a team during this challenging WFH?
SR: The pandemic changed the rules of the game. All of us had to exchange our office desks for improvised set-ups in our homes. As a result, regular email contact, messaging platforms, and virtual meetings became essential. In this sense our team put into practice the following principles to collaborate and work together:
Create a routine: To reduce complexity, our coordination meetings were held at the same time and (virtual) place every working day, so the whole team knew when they should be available.
Flexibility: The sessions were always planned with consideration of the calendar and the availability of every team member, being flexible with those who had to take care of other people at home.
Collaboration Tools: Online communication platforms helped us organize our work and stay connected throughout the day.
'What's up' time?: We always tried to take some time at the beginning of meetings to chat and give people a moment to interact.
How are things going?: I paid special attention to having regular contact with each team member, even if there were no pressing business matters to discuss.
Could you choose three words to describe CCC (or your CCC colleagues)?
SR: It is quite difficult to summarize in just three words everything that CCC as a company, and its employees, stand for. However, a quote comes to mind that might help me to identify the three words that best describe us.
"If I have seen further than others, it is by standing upon the shoulders of giants."
This quote, attributed to Isaac Newton in 1675, contains the 3 pillars that, from my point of view, describes quite well the essence of our organization.
If you had one thing to share with a prospective employee, to encourage them to come work with CCC at the Seville Office — or anywhere — what would that be?
SR:  CCC's Seville office is a family. As such, within a family you will always find someone who can help you on a day-to-day basis, making your life easier. The company offers  employees many mechanisms to feel comfortable from day one. You have an on-boarding plan, as well as regional support and an ambassador who help you with everything you need, at any time.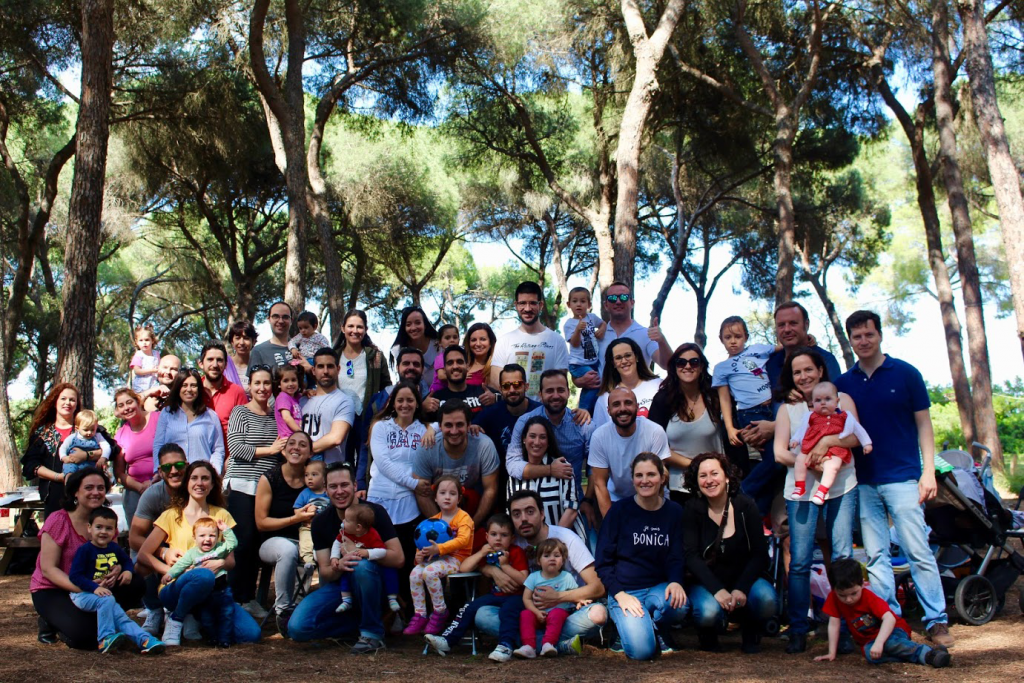 On the other hand, and perhaps most importantly, there is an office-level culture that I have not seen anywhere else. You do not have co-workers; rather, you have friends who learn, grow up as professionals and collaborate together to achieve the company's objectives.
Taking into account that a day has 24 hours and that a third of those hours are spent in the office, it is essential to work in an environment in which people come first. That is what you will find in our Seville office.