See below a selection of publishers participating in CCC's Annual Copyright License for Curriculum & Instruction.
---
ABDO has been providing quality books to schools and libraries across the country and around the world, since 1985. Each book is leveled using grade-appropriate language to promote reading success. ABDO is the publisher of the popular Animal Icons and American Values and Freedoms series, as well as the new La ciencia básica: la ecología (Beginning Science: Ecology) titles. Learn more at www.abdobooks.com.
---

The American Diabetes Association
The American Diabetes Association® (ADA) is committed to publishing the most timely, innovative research and information for professionals who specialize in diabetes research, treatment, education, and care. Search a continually updated database of 70,000+ articles from the ADA's high-impact journals, books, compendia, meeting abstracts, clinical guidelines, and multimedia. Learn more at www.diabetesjournals.org.
---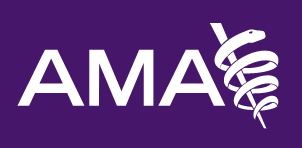 American Medical Association (AMA)
The American Medical Association, which convenes over 190 state and specialty medical societies and other critical stakeholders, leverages its strength by removing the obstacles that interfere with patient care. To master the increasingly complex skills required to deliver safe and effective patient care, both theoretical and clinical site-based learning are essential for nursing and health science-level students. The Journal of the American Medical Association (JAMA) is a resource that health professionals have relied on since 1883. As the most widely circulated medical journal in the world, health programs continue to use the content as a teaching tool in classrooms all over the world. In addition to JAMA, the AMA also publishes a portfolio of specialty journals. Learn more about the AMA at www.ama-assn.org/.
---
Andrews McMeel Universal (AMU) is an independent, global media company that partners with and supports a world-class roster of creative and diverse talent. Since 1970, AMU has honed an uncanny ability to tap into the zeitgeist of popular culture to nurture and share the fresh, new voices that resonate with their generation and remain relevant for years to come. Through our cartoons and comic strips, we connect audiences to universal messages of truth, humor and hope that have the power to connect people and change lives. Learn more at www.andrewsmcmeel.com.
---

Associated Press (AP)
The Associated Press is an independent global news organization dedicated to factual reporting. Founded in 1846, AP today remains the most trusted source of fast, accurate, unbiased news in all formats and the essential provider of the technology and services vital to the news business. From New York to London, from Beirut to Bangkok, AP teams around the world strive for excellence, inside and outside the newsroom. Their journalists go to great lengths, often overcoming tremendous obstacles, to report the news quickly, accurately and honestly, with the utmost attention paid to AP's high standards. Learn more at www.ap.org.
---

Astra Publishing House
Astra Publishing House is dedicated to publishing books for children and adults that celebrate excellent storytelling, have a strong point of view, and introduce readers to new perspectives about their everyday lives as well as the lives of others. Astra Publishing House includes Astra House, dedicated to publishing the best non-fiction and fiction writers from the U.S. as well as from around the world; the newly formed Astra Books for Young Readers featuring six children's book imprints, Astra Young Readers (formerly Boyds Mills Press), Calkins Creek, Hippo Park, Kane Press, mineditionUS, TOON Books, and Wordsong; and Astra Magazine, a new international literary magazine. Learn more at https://astrapublishinghouse.com/.
---

The Atlantic
Since 1857, The Atlantic has been a magazine of ideas—a home to the best writers and boldest minds, who bring clarity and original thinking to the most important issues of our time. Through our journalism, we aim to help our readers better understand the world and its possibilities, as they navigate the complexities of daily life. Record audiences and numbers of subscribers have turned to The Atlantic's exacting coverage of the pandemic, of threats to global democracy, and of a national reckoning on race. Jeffrey Goldberg is The Atlantic's editor in chief; Nicholas Thompson is the CEO. The Atlantic was named the 2021 Magazine of the Year by Adweek. Learn more at www.theatlantic.com.
---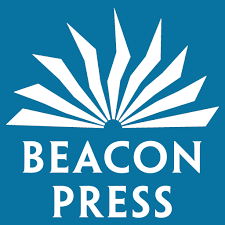 Beacon Press
Beacon Press® is an independent publisher of serious non-fiction. Our books often change the way readers think about fundamental issues; they promote such values as freedom of speech and thought; diversity, religious pluralism, and anti-racism; and respect for diversity in all areas of life. Learn more at www.beacon.org.
---

Bearport Publishing Company
At Bearport Publishing, we believe that books with good writing are irresistible to kids. We also believe that providing kids with books they want to read is one of the surest ways to foster reading achievement. These two principles guide the development of all our curriculum-aligned books for children in grades PreK-8. Bearport are publishers of the award-winning American Places: From Vision to Reality series and The Water Beneath Your Feet and are the recipient of many accolades, including Children's Choices, Teachers' Choice Awards, and honors from the NSTA, NCSS, ASPCA, and AEP. Learn more at www.bearportpublishing.com.
---

Berrett-Koehler Publishers
Berrett-Koehler was founded on a deep sense of responsibility to administer the publishing company for the benefit of all of their 'stakeholder' groups—authors, customers, employees, suppliers and subcontractors, owners, and the societal and environmental communities in which we live and work. Berrett-Koehler was the second book publisher to become a certified B Corporation, signifying that they meet rigorous standards of social and environmental performance, accountability, and transparency. Berrett-Koehler are publishers of such titles as Black Fatigue, Conversations Worth Having, and Never in My Wildest Dreams. Learn more about Berrett-Koehler Publishers at www.bkconnection.com.
---
Boy Scouts of America
The Boy Scouts of America is the premier youth-service organization in the world. Our content addresses all aspects of child, teen and family life. Our flagship youth publication, the award-winning Scout Life (formerly titled Boys' Life), has been America's leading youth publication since its beginning in 1911. The 110-year-old magazine showcases the talents of top writers, photographers and illustrators to reach every level of reader through an entertaining and educating variety of general interest articles, fiction and cartoons – while reinforcing Scouting's strong values and programs. The magazine "For All Youth" has positively influenced generation after generation of reader – and shall continue to educate and entertain generations to come. Learn more at www.scouting.org.
---

Cavendish Square
Leveraging the magnificent print and digital assets of Marshall Cavendish's US library programs, Cavendish Square presents a diverse list of nonfiction titles for readers from kindergarten to college. Our highly-acclaimed signature series, Cultures of the World, provides a robust look at each country through quotes by notable people, up-to-date stats, excerpts of important documents, and recipes. Other topics include biography, mythology, ancient civilizations, politics, economics, and robotics. Learn more at www.cavendishsq.com.
---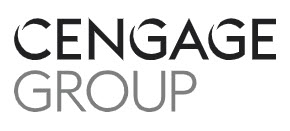 Cengage Group
Cengage Group, an education technology company serving millions of learners in 165 countries, advances the way students learn through quality, digital experiences. The company currently serves the K-12, higher education, professional, library, English language teaching and workforce training markets worldwide. Learn more at www.cengagegroup.com/
---
An independent publisher founded in 1973, Chicago Review Press publishes titles of lasting interest and groundbreaking works that reach beyond the trends. As part of the publishing industry, we know we play a critical role in shaping the cultural conversation and determining which stories are ultimately heard. We strive to contribute to a culture of inclusivity and representation and wholly condemn all forms of racism, prejudice, and injustice. Chicago Review Press is the publisher of Hands-On History and A Kid's Guide, a multicultural series aimed at children ages 7 and up. Learn more at www.chicagoreviewpress.com.
---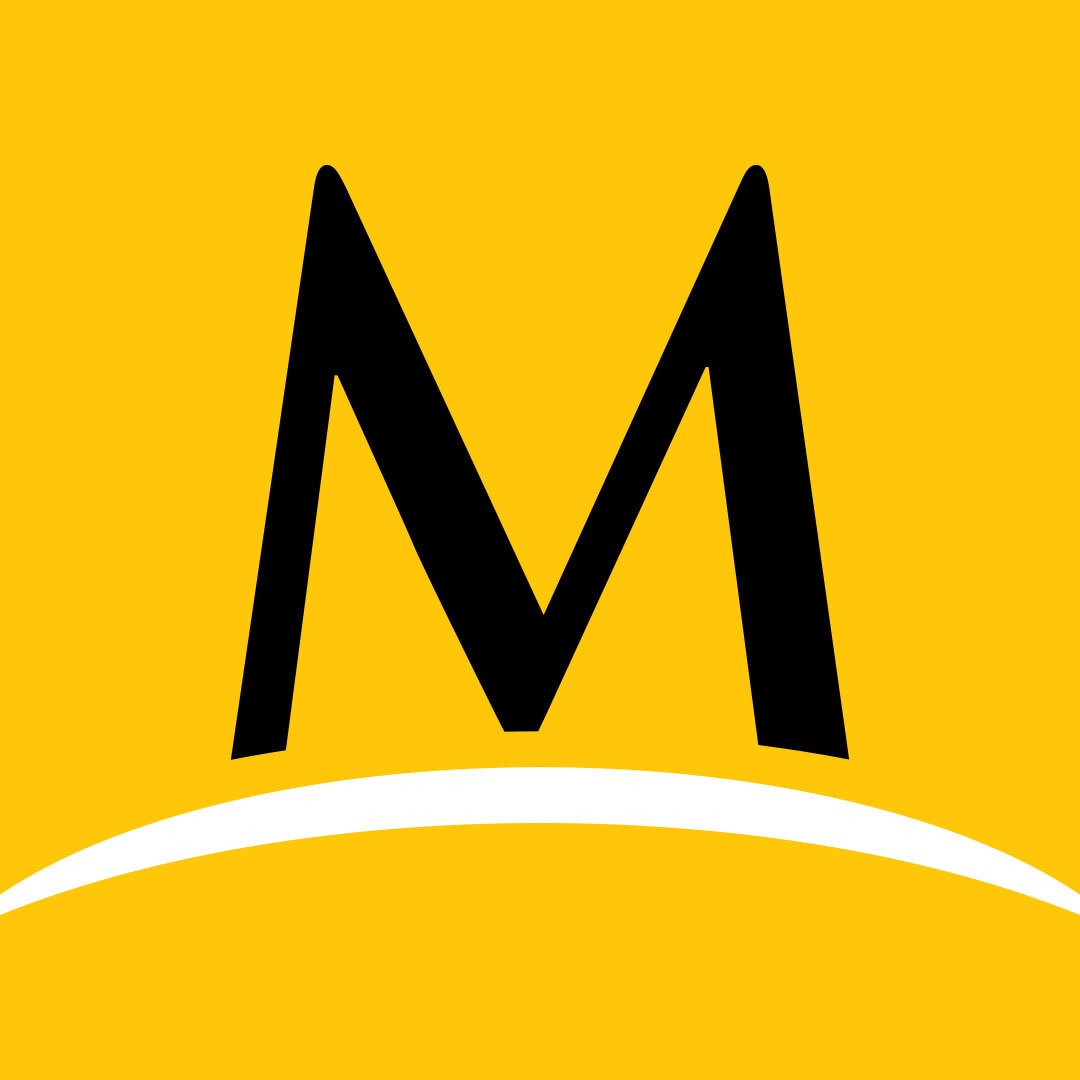 Christian Science Monitor
The Christian Science Monitor is an international news organization that helps you see news events as starting points for constructive conversations. We seek to cut through the froth of the political spin cycle to underlying truths and values. We want to be so focused on progress that together we can provide a credible and constructive counter-narrative to the hopelessness-, anger-, and fear-inducing brand of discourse that is so pervasive in the news. Our aim is to embrace the human family, shedding light with the conviction that understanding the world's problems and possibilities moves us toward solutions. This approach has served our readers and story subjects well over the years, winning us seven Pulitzer Prizes and more than a dozen Overseas Press Club awards. Learn more at www.csmonitor.com.
---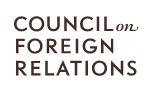 The Council on Foreign Relations
The Council on Foreign Relations (CFR) is an independent, nonpartisan membership organization, think tank, and publisher dedicated to being a resource for its members, government officials, business executives, journalists, educators and students, civic and religious leaders, and other interested citizens in order to help them better understand the world and the foreign policy choices facing the United States and other countries. Founded in 1921, CFR takes no institutional positions on matters of policy. Our goal is to start a conversation in this country about the need for Americans to better understand the world. The Council on Foreign Relations (CFR) publishes reports, papers, articles, blog posts, and other content for the interested public, the academic community, and foreign policy experts. Learn more at www.cfr.org.
---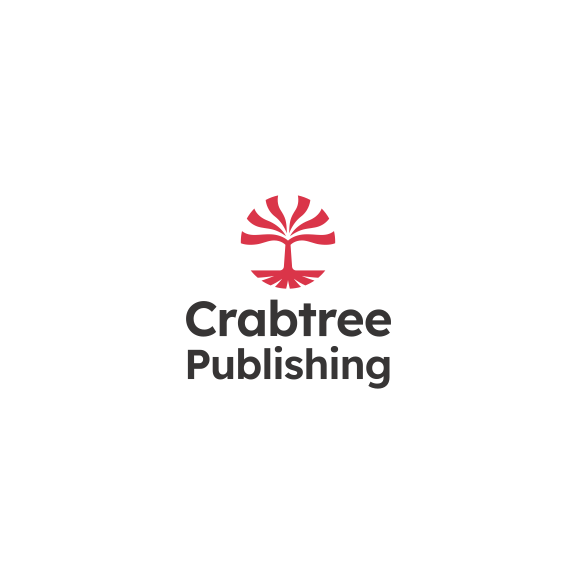 Crabtree Publishing Company
Crabtree Publishing Company is dedicated to producing high-quality books and educational products for K-9+. Each resource blends accuracy, immediacy, and eye-catching illustration with the goal of inspiring a life-long interest in reading and learning in children. The company began in 1978 as a quality children's non-fiction book publisher with acclaimed author Bobbie Kalman's first series about the early pioneers. The Early Settler Life Series became a mainstay in schools as well as historic sites and museums across North America. In the more than 43 years which have followed, both Crabtree Publishing and Bobbie Kalman have expanded into, and become well-known for, beautifully illustrated books and educational resources on many more curriculum subjects including animals, countries, life and physical sciences, geography, and biographies. Learn more at www.crabtreebooks.com.
---

CSIRO Publishing
CSIRO Publishing is a leading book, journal and magazine publisher and part of Australia's National Science Agency, the Commonwealth Scientific and Industrial Research Organisation. We publish a diverse catalogue, from academic reference titles and research journals, trade titles in popular science, and magazines and books for young readers aged 8 to 12. Our children's book program ignites curiosity and imagination through topics in biology, ecology and conservation. Double Helix magazine inspires kids and parents to understand and explore the science that exists in the world around them through fascinating, expertly written articles and activities on topics from all corners of the world. We believe that science should be accessible for all, and that the best science is achieved when diversity is embraced. Learn more at www.publish.csiro.au/.
---

Diasporic Africa Press

Diasporic Africa Press (DAP) is a nonprofit and global publisher of serious books about the African world, specializing in histories, cultures, literature and language. Targeting adults and young readers, our books are grounded in scholarship, written for accessibility, and designed to support discussion, teaching, and research. Books are divided into four categories: African World Cultures, African World Histories, African World Literature, and Young Readers Series. Learn more at www.dafricapress.com.
---

Enslow Publishing
Enslow Publishing's award-winning, high-quality nonfiction titles have been recognized by organizations such as the American Library Association, the NAACP, the National Council for the Social Studies, and the Society of School Librarians International. Our titles cover biography, contemporary issues, health and drug education, history and government, holidays and customs, math, science and technology, science projects and experiments, and sports and recreation. West 44 Books, an imprint of Enslow Publishing, offers hi-low middle grade and young adult fiction featuring new, authentic voices and gripping stories. Our young adult novels in verse, which combine the rhythmic, powerful language of poetry with a riveting storyline, tackle tough topics such as social justice, drug abuse, and gender identity. Learn more at www.enslow.com.
---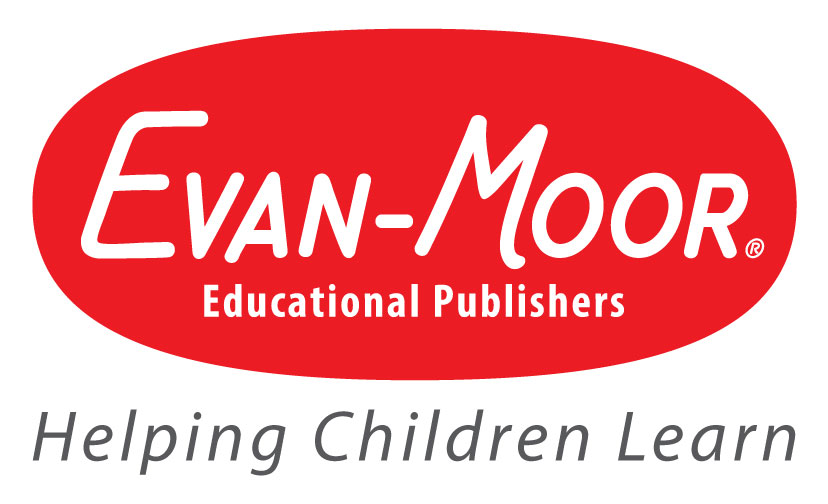 Evan-Moor Educational Publishers
Evan-Moor has been providing high-quality, creative, and engaging PreK–8 educational resources for teachers and parents since 1979. Our mission is helping children learn, and we do this by providing teachers and parents with the resources they need to cultivate a love of teaching and learning. Our award-winning content is created by highly experienced educators and is aligned with the most current standards and best educational practices. Evan-Moor's supplemental resources are available across the curriculum, covering math, reading, language, spelling, writing, vocabulary, science, STEM, social studies, and art. Learn more at www.evan-moor.com.
---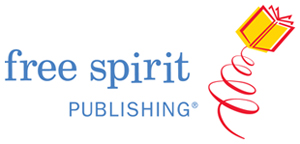 Free Spirit Publishing
Whether at home, in school, or out in the world, all kids face challenges. No matter the choices, changes, and opportunities young people encounter, Free Spirit has had the same mission for nearly 40 years: to provide children and teens—and the adults who care for and about them—with the tools they need to think for themselves, overcome challenges, and make a difference in the world. Free Spirit is the publisher of the Our Self-Help for Kids® and Self-Help for Teens® books and other learning materials that are practical, positive, pro-kid, and solution focused—not watered-down adult content. Learn more at www.freespirit.com.
---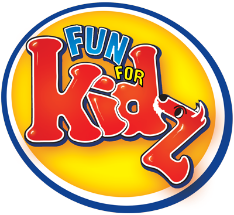 Fun for Kidz Magazine
Every magazine issue of Fun for Kidz is written and developed to keep the most reluctant readers engaged and exploring. Fun for Kidz encourages positive growth through its educational yet fun content written specifically for 6- to 12-year-olds. From DIY science experiments to kids comics, once they begin reading our bi-monthly kids magazine, their fascination keeps them learning. Learn more at www.funforkidz.com.
---

G/O Media
G/O Media is a digital publishing company with a portfolio of brands defined by journalism that is thought-leading, independent and rabidly passionate. G/O Media is the publisher of the A.V. Club, Deadspin, Gizomodo, Jezebel, Quartz, The Root, and other brands covering lifestyle, popular culture, technology, science, debate and commentary from established and emerging black thought-leaders, and current affairs. Learn more at www.g-omedia.com.
---

Gannett's portfolio of local brands plus USA TODAY create an immense local-to-national platform serving communities of all kinds across 46 states. We seek to build trusted local communities where people thrive. As a Pulitzer-Prize winning news organization, we inform and empower our communities. As a modern media company, we foster deep and vital connections among our communities and the world around them. Learn more at www.gannett.com.
---

Gareth Stevens Publishing
For 30+ years, Gareth Stevens Publishing has created high-interest nonfiction titles supporting curriculum objectives for grades Pre-K–8. Our titles range from foundational concepts such as vocabulary development, colors, numbers, and shapes to leveled readers on elementary topics such as animals, biographies, social studies, science, and math, Gareth can meet any nonfiction need. Gareth also offers a robust line of hi/lo books in a quick, accessible, and visually stunning format designed to appeal to reluctant readers. Learn more at www.garethstevens.com.
---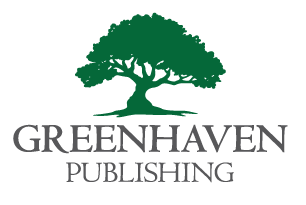 Greenhaven Publishing
KidHaven (grades K–6) and Lucent (grades 6–8) have long been known for rich, thought-provoking, issues-oriented content. In-depth material presented across a multiplicity of viewpoints encourages students to develop analytical, critical thinking, and cognitive skills, as well as civic and global awareness, engagement, and citizenship. Signature series include Hot Topics, The Lucent Library of Black History, and Points of View. Learn more at www.greenhavenpublishing.com.
---

Hearst Communications
Hearst is one of the nation's largest global, diversified information, services and media companies and owns 24 daily and 52 weekly newspapers; digital services businesses; and more than 200 magazines around the world. Notable publications from Hearst include The San Francisco Chronicle, The Houston Chronicle, Cosmopolitan, and Esquire. Learn more at www.hearst.com.
---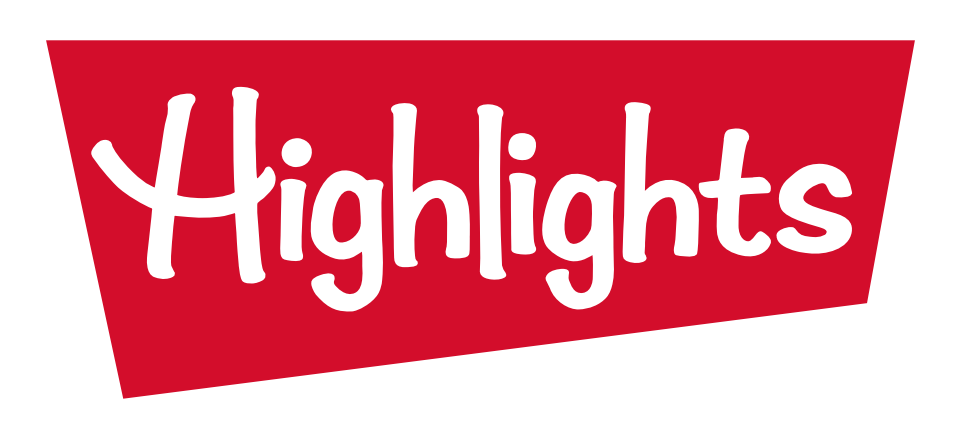 Highlights for Children
Highlights is a global media brand dedicated to helping children become curious, creative, caring, and confident through engaging content and experiences that are focused on nurturing and developing the whole child. Highlights reaches children 0–12 with its most popular magazines and books, and on multi-platform digital experiences, digital apps, toys/games, a podcast, and more. Learn more at www.highlights.com.
---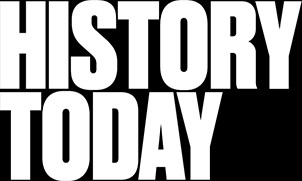 History Today
History Today is the world's leading serious history magazine. The publication is based in London and published monthly. We publish the world's leading scholars, on all periods, regions and themes of history. Every contribution is carefully edited and illustrated to make the magazine a pleasurable, as well as an informative, read. Learn more at www.historytoday.com.
---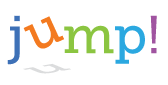 Jump!
Founded in 2012 in Minneapolis, Minnesota, Jump! publishes children's nonfiction with a focus on curriculum-aligned subjects for emergent through early-fluent readers. Our books combine vibrant colors with captivating photography and corresponding text to draw readers into the subject and encourage reading success. Jump!'s imprints include Blue Owl Books, Bullfrog Books, Pogo, and Tadpole. Jump! Is the publisher of the Sky's the Limit and Los Grandes Felinos (Big Cats) series of books. Learn more at www.jumplibrary.com.
---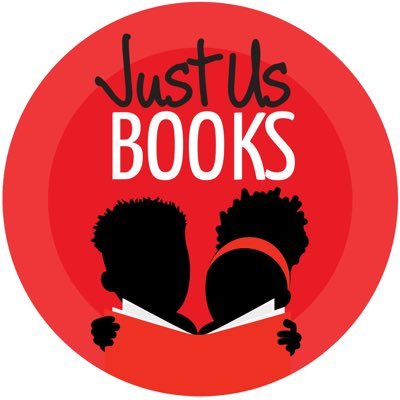 Just Us Books
Founded in 1988 by husband-and-wife team Wade and Cheryl Hudson, Just Us Books is a leading publisher of kidlit that centers and celebrates Black stories, history, and culture. In 2004, the company launched its first imprint, Sankofa Books, to bring previously out-of-print Black classic books back to the marketplace. Through the new imprint, the publisher welcomed into its family of book creators literary legends such as Camille Yarbrough, Rosa Guy, and the late James Haskins. In 2006, Just Us Books was named "Haki Madhubuti Publisher of the Year," by the African American Pavilion at BEA. Learn more at www.justusbooks.com.
---

Kensington Publishing Corp.
Founded in 1974, Kensington Publishing Corp. is located in New York City and is known as "America's Independent Publisher." As the foremost independent commercial publishing house in the United States providing hardcover, trade paperback, mass market, and digital releases, Kensington publishes the books that America wants to read.
The house of New York Times bestselling authors, including Fern Michaels, Lisa Jackson, Joanne Fluke, William W. Johnstone, and many others, Kensington publishes over 500 fiction and non-fiction titles each year. Its diverse imprints – Kensington Books, Zebra, Pinnacle, Dafina, Citadel Press and Lyrical Press – are well known for providing readers with a range of popular genres such as thrillers, romance, historical fiction, cozy mysteries and non-fiction, as well as true-crime, western, and commercial fiction titles. Learn more at www.kensingtonbooks.com.
---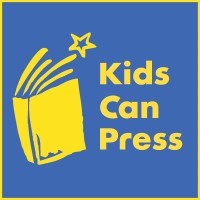 Kids Can Press
Kids Can Press is the largest Canadian owned publisher of children's books, with an award-winning list of over 700 picture books, non-fiction, early readers, graphic novels and fiction titles for toddlers to young adults. The Kids Can Press list includes beloved characters such as Franklin the Turtle and Scaredy Squirrel, as well as the highly acclaimed CitizenKid global issues collection. Their books feature many U.S. curriculum-aligned themes, ranging from community structures to diverse global societies to environmental conservation. Learn more at www.kidscanpress.com/
---

McClatchy Newspapers
McClatchy is a digital-first, media company offering news, information and multi-media marketing solutions in many of the nation's best markets. Every day, our talented employees create and deliver award-winning journalism and customized multi-media advertising solutions to growing audiences and businesses. Our local media brands reach far beyond their geographic borders, as their content connects with audiences across the nation. McClatchy's digital and print publications lineup includes iconic brands such as the Miami Herald, The Kansas City Star, The Sacramento Bee, The Charlotte Observer, The (Raleigh) News and Observer, and the (Fort Worth) Star-Telegram. Learn more at www.mcclatchy.com.
---

National Geographic Society (NGS) (Journals)
For more than 130 years, the National Geographic Society (NGS) has funded the best and brightest individuals dedicated to scientific discovery and understanding of our world. Since 1890, the National Geographic Society has supported the work of more than 14,000 scientists, educators, storytellers, conservationists, technologists, and many others across all seven continents. NGS interests include geography, archaeology, and natural science, the promotion of environmental and historical conservation, and the study of world culture and history. In addition to its flagship magazine, the Society publishes several other periodicals, including National Geographic Explorer, National Geographic Kids, National Geographic Little Kids (for younger children aged 3–6), National Geographic History, and National Geographic Traveler. Learn more at www.nationalgeographic.org/society.
---

National Journal Group
National Journal Group is a premier research and insights company committed to helping organizations effectively navigate Washington. Best known as one of Washington's most trusted media brands for over 50 years, National Journal supports thousands of government and business leaders in the nation's capital by providing services in government affairs, communications, and political research in addition to exceptional journalism. We deliver insightful journalism, produce custom content and editable slides, identify pathways between key policy influencers, and advise organizations on their advocacy strategy. We deliver insightful journalism, produce custom content and editable slides, identify pathways between key policy influencers, and advise organizations on their advocacy strategy. Learn more at www.nationaljournal.com.
---

National Public Radio (Transcripts)
NPR is an independent, nonprofit media organization that was founded on a mission to create a more informed public. Every day, NPR connects with millions of Americans on the air, online, and in person to explore the news, ideas, and what it means to be human. Through its network of member stations, NPR makes local stories national, national stories local, and global stories personal. At NPR, diversity is the unending pursuit of meaningful inclusion in the face of historic and present-day exclusion. In our journalism, diversity means accurately and authentically reporting on the country and the world, which is only possible with the robust inclusion of the stories and voices of, about and by people who, because of the actions of individuals and systems, are so often under-covered, misrepresented or left out. Learn more at www.npr.org.
---

New Moon Girls Media
We serve girls (ages 8-14), parents, teachers and allies with our award-winning, ad-free New Moon Girls magazine and resources for adults who care about girls. We're a family-owned small business, launched in 1992 by a team of girls and adults led by our co-founders, Nancy Gruver and Joe Kelly. We were the first, and still the only, child-created publication to win the prestigious Association of Educational Publishers' Golden Lamp award as the best U.S. children's magazine. Learn more at www.newmoongirls.com.
---

The New Republic (TNR)
The New Republic (TNR) was founded in 1914 as an intellectual call to arms for public-minded intellectuals advocating liberal reform in a new industrial age. Now, two decades into a new century, TNR remains, if anything, more committed than ever to its first principles—and most of all, to the need to rethink outworn assumptions and political superstitions as radically changing conditions demand. TNR covers politics, social injustice, climate, and culture. Learn more at www.thenewrepublic.com.
---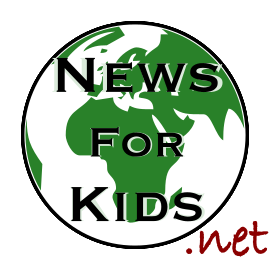 NewsForKids.net
NewsForKids.net is a leading online newspaper for students and English language learners. Our articles are designed to engage and inform readers. We specialize in explaining difficult topics in ways kids can understand and relate to. Highlighting both international and US news, our stories range from science and technology to politics, human interest, sports, arts, and the accomplishments of young people. NewsForKids.net articles are meant to be timely, but most are also timeless, telling stories that intrigue, educate, and motivate. Learn more at www.NewsForKids.net.
---

Newsweek
Newsweek is a premier news magazine and website that has been bringing high-quality journalism to readers around the globe for over 80 years. Newsweek provides the latest news, in-depth analysis and ideas about international issues, technology, business, culture and politics. Newsweek speaks to — and listens to — readers across the political and cultural spectrum. We explain, expound and clarify the most important issues of our time with journalism that's fair, factual, authoritative and accessible. We believe vigorous, respectful and honest debate is in the public interest, and welcome diverse views and voices. In addition to its online and mobile presence, Newsweek publishes weekly English print editions in the United States, Europe/Middle East/Africa and Asia as well as editions in Japanese, Korean, Polish, Serbian and Spanish. Learn more at www.newsweek.com.
---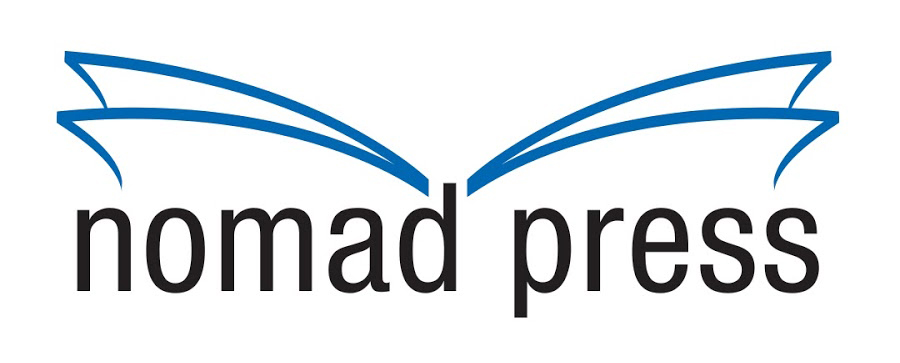 Nomad Press
For nearly 20 years, Nomad Press has published comprehensive books that encourage children ages 5 to 15 to explore fascinating topics such as genetics, robotics, early American history, space, terrorism, physics, race relations, twentieth-century wars, and the earth's biomes. Nomad Press books bring learning to life in a unique way, promoting independent and interactive learning. Our books approach an enormous variety of subjects through hands-on projects, stellar illustrations and photographs, integrated links to online resources, and inquiries that promote critical and creative thinking, generating plenty of opportunities for readers to consider how the knowledge they gain is connected to today's world. Learn more at www.nomadpress.net.
---

North Atlantic Books
North Atlantic Books (NAB) is an independent nonprofit publisher based in the unceded Ohlone land Huichin (AKA Berkeley, CA), that collaborates with partners to develop cross-cultural perspectives; nurture holistic views of art, science, the humanities, and healing; and seed personal and global transformation by publishing work on the relationship of body, spirit, and nature. Learn more at www.northatlanticbooks.com.
---

Oakland Zoo
Established in 1922, Oakland Zoo is an Association of Zoos and Aquariums (AZA) accredited, 501(c)3 non-profit organization managed by the Conservation Society of California and is dedicated to the conservation of wildlife both locally and globally. The zoo is an industry leader in care, recognized for our animal husbandry practices which have influenced standards worldwide. The heart of this commendation centers around our industry-first protected contact elephant program, operation of one of the leading veterinary hospitals in the United States, and a holistic husbandry care approach in collaboration with the People for the Ethical Treatment of Animals (PETA).
Oakland Zoo is proud to prioritize partnerships with over 25 conservation organizations around the world and is active in their growth, programs, and efforts to save wildlife. Locally, we are honored to be a leading resource for K-12 conservation and environmental science education programs, inspiring communities to understand and protect the diversity of nature. This includes providing free zoo-based access for underserved populations across the entire San Francisco Bay Area. To learn more, please visit www.oaklandzoo.org.
---

Portage & Main Press
Portage & Main Press publishes a wide range of innovative and practical educational resources. Independent, Canadian, and woman-owned since 1967, we support dynamic learning communities by bringing together authors, educators, and K–12 students. Our books are written by subject-area experts and are classroom tested. We listen to teachers' needs and support not only in-school learning but larger conversations that expand the possibilities of educational collaboration and pedagogical methods. . Our books inspire child-centered, inclusive learning while prioritizing Indigenous and marginalized voices. These materials include comprehensive teacher guides, hands-on and inquiry-based resources, and texts to support inclusive classrooms. Learn more at www.portageandmainpress.com.
---

Quirk Books
Founded in 2002, Quirk Books publishes a highly curated list of entertaining, enlightening, and strikingly unconventional books for adults and children in a number of genres and categories. Quirk publishes books that are meant to be shared and discussed—books that are objects of desire—and that have the potential to reach the widest possible readership because of their positioning and packaging.
---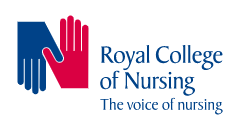 RCN Publishing Company
The Royal College of Nursing (RCN) is the world's largest nursing union and professional body. We represent more than 465,000 nurses, student nurses, midwives and nursing support workers in the UK and internationally. RCN publications cover a wide range of topics varying from clinical guidance to employment relations issues to advice on bullying. Learn more at www.rcn.org.uk.
---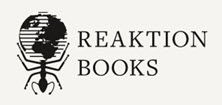 Reaktion Books
An independent publisher of adventurous and innovative non-fiction since 1985, Reaktion Books publishes around 90 new titles each year, and has nearly 1,000 titles in print. Their list ranges widely across art and visual culture, biography, food history, general history, music, natural history, philosophy, politics, and popular science. Learn more at www.reaktionbooks.co.uk
---

Recurrent Ventures
Recurrent is a digital media company whose content and authenticity are of valuable service to its audiences, business partners, and the planet. With social responsibility and sustainability at its core, Recurrent takes an innovative approach to optimizing and growing trusted digital media brands. Recurrent is the publisher of Futurism, Popular Science, and Popular Mechanics, among many others. Learn more at www.recurrent.io/
---

Rosen Publishing
Rosen Publishing is a leading provider of educational and guidance content for children and young adults. Founded in 1950, Rosen specializes in nonfiction. Topics range from science and math to history and English language arts, health and guidance to LBGTQ+ and social and emotional learning, and graphica to the paranormal. PowerKids Press, an imprint of Rosen Publishing, is tailored to readers ages 3-11 addressing topics such as climate change, sports, biographies, social studies, STEM, social and emotional learning, arts & crafts, and health and guidance. Designed to support curriculum standards as well as foster reading fluency, PowerKids books provide content that appeals to readers of all abilities. Windmill Books, another Rosen Publishing imprint, specializes in fun, playful books designed to foster reading and content-development skills in readers ages 3–11. Learn more at www.rosenpublishing.com.
---

Rourke Educational Media
Rourke Educational Media publishes non-fiction, fiction, and Spanish content that is carefully crafted and curated, aligned to rigorous national and state curriculum standards (i.e., Next Generation Science Standards, Common Core Standards, TEKS), and engages students "learning to read" and "reading to learn." Our expansive offerings include literacy-rich, cross-curricular, print and digital formats and programs with diverse characters, storylines, images, and global perspectives. You can find them in classrooms and libraries where teachers, librarians, and media specialists are sowing seeds of creativity, discovery, biliteracy, and life-long learning! Learn more at www.rourkeeducationalmedia.com.
---

Rowman & Littlefield
Rowman & Littlefield is a leading independent publisher with strengths in Educational Publishing, Academic Publishing in the Humanities and Social Sciences and Publishing Government and Official Data. We have publishing partnerships with a range of world-leading authorities, including: American Association for State and Local History, The American Foreign Policy Council, Smithsonian Institution, The Center for Strategic and International Studies, Fairleigh Dickinson University Press, Fortress Press, Lehigh University Press, Lord Cultural Resources, and the US Holocaust Memorial Museum. Learn more at www.rowman.com and see their full list of co-publishing partners here.
---


Science News/Science News for Students
Founded in 1921, Science News is the award-winning, trusted source for clear, credible and concise news in all areas of science. For almost a century, Science News journalists have covered advances in science, medicine and technology for the general public, including the 1925 Scopes "monkey" trial, the advent of the atomic age in 1945, the space race, and the revolution of genetic engineering from the discovery of DNA to today's gene-editing technology.
Founded in 2003, and rooted in the journalism of Science News, Science News Explores is an award-winning online publication dedicated to providing age-appropriate, topical science news to learners, parents and educators.
Both Science News and Science News Explores are programs of Society for Science, a nonprofit 501(c)(3) membership organization dedicated to public engagement in scientific research and education. Learn more at www.sciencenews.org and www.snexplores.org.
---

Skipping Stones
Skipping Stones publishes high quality content focused on diversity, multicultural and international understanding, awareness and appreciation of nature, natural systems and ecology, social issues and personal development. Much of our content is generated by students under 18 and their educators and includes poems, news items, stories and folktales, as well as opinion and non-fiction pieces. Learn more at www.skippingstones.org.
---

Smithsonian Books
Smithsonian Books publishes a select list of trade nonfiction and illustrated books. Our publishing program covers categories where the Smithsonian's authority is unparalleled, such as history; natural history; science and technology; space, aviation, and military; art; and signature illustrated books, as well as works based on museums, collections, and artifacts. For more than 150 years, the Smithsonian Institution has been guided by our mission of "the increase and diffusion of knowledge." Learn more at www.smithsonianbooks.com.
---

South Dakota State Historical Society Press
Established in 1997, the South Dakota Historical Society Press has made a commitment to produce books reflecting the rich and varied history of South Dakota and the region. In 2018, the Press was accepted as an affiliate member of the Association of University Presses. As part of the South Dakota State Historical Society, the Press preserves, researches, and promotes the evidence of South Dakota's colorful culture and heritage. For over fifteen years, the Press has been serving its readers and authors with new award-winning books, gaining a deserved reputation for publishing well-researched and scholarly books of the highest standard. The Press's catalog features an array of popular books that are both historically accurate and enjoyable to readers of all ages, including such award-winning titles as George Armstrong Custer: A Military Life, Pioneer Girl by Laura Ingalls Wilder, and Spotted Tail: Warrior and Statesman. Learn more at www.sdhspress.com.
---

StoneSoup (Children's Art Foundation)
Stone Soup is a literary magazine and website written and illustrated by kids aged 13 and under, published since 1973. Our unrivalled collection of work by young authors and artists includes short stories, poetry, reviews, art and photography, and an increasing collection of nonfiction on our blog by young writers. Stone Soup is published by the nonprofit 501C(3) Children's Art Foundation. Learn more at www.stonesoup.com.
---

Storytime
Storytime is the UK's biggest story magazine and one of the most popular magazines for schools across the world, with an archive of over 700 stories available to use. Each issue contains fairy tales, myths & legends, tales from a wide range of cultures and countries, fables with a moral lesson, folk tales, new modern tales, stories about real life inspirational people, plus there's a big archive of poems. Every tale is accompanied by colorful, beautiful illustrations, and each issue of the magazine also comes with accompanying lesson ideas, a glossary and activities. From Cinderella to the Gingerbread Man, mice to lions, dinosaurs to robots, Darwin to Mohammed Ali, ancient Rome to outer space – it's all featured in the pages of Storytime. The magazine is read by children aged 3 to 6 with an adult or older child, 7 to 9 reading independently and for children with English as an additional language it can be a little older. Learn more about Storytime at www.storytimemagazine.com.
---

SuperStock
Built by leading photographers, illustrators, artists and filmmakers, SuperStock is the premier source for authentic, high-quality images, illustrations, and footage that speak for your brand. They have millions of the world's finest images and unique curated collections including fine art, vintage, lifestyle, travel, nature and more. Learn more at www.superstock.com/.
---

Teacher Created Materials (TCM)
Teacher Created Materials develops innovative and imaginative educational materials and services for students and teachers in all subjects for Grades K-12. TCM is a Learning Magazine 2020 Teachers' Choice award recipient. TCM's imprint, Free Spirit Publishers, is also a participating publisher in the Annual Copyright License for Curriculum & Instruction. They publish the Our Self-Help for Kids®, Self-Help for Teens® books, and other learning materials that are practical, positive, pro-kid, and solution focused. Learn more about TCM at www.teachercreatedmaterials.com/.
---


TIME Magazine
TIME Magazine has been one of the most authoritative and informative guide to what is happening in current affairs, politics, business, health, science and entertainment. Across the globe, people turn to TIME, in print and digital, for award winning coverage of the key issues. Learn more at www.time.com.
---

Tribune Content Agency
Tribune Content Agency is a team of passionate editors, rights managers and technology experts providing quality content solutions around the globe. We deliver more than 250 stories and images daily providing insightful coverage of politics and breaking news, lively lifestyle and entertainment reports, and the latest sports and business news. Our News Service provides access to the work of more than 60 leading news companies, including Los Angeles Times, Chicago Tribune, Miami Herald, Dallas Morning News and Philadelphia Inquirer. Learn more at www.tribunecontentagency.com.
---
Launched in 1967, the University of Alaska Press is a nonprofit scholarly publisher and distributor of books about Alaska and the circumpolar regions. Although physically located at the University of Alaska Fairbanks campus, the Press represents the entire University of Alaska– its three main universities (UAA, UAF, and UAS) as well as their satellite campuses– and by extension the entire state of Alaska.
UA Press publications cover an expanding range of subject areas, including politics and history, Native languages and cultures, science and natural history, biography and memoir, poetry, fiction and anthologies, and original translations. The Press publishes books in print and electronically for both the scholarly community and the general public. The University of Alaska Press is a member of the University Press of Colorado publishing consortium, which includes 10 other members in Colorado, Utah and Wyoming. Learn more at www.alaska.edu/uapress.
---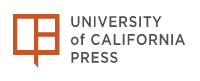 University of California Press (Books)
University of California Press is one of the most forward-thinking scholarly publishers, committed to influencing public discourse and challenging the status quo. At a time of dramatic change for scholarship and publishing, we collaborate with faculty, librarians, authors, and students to stay ahead of today's knowledge demands and shape the future of publishing. University of California Press has served as a bridge connecting the academic world and curious readers worldwide for over 125 years. UC Press publishes bold, forward thinking titles in the humanities, social sciences, and natural sciences. Across disciplines and platforms, our books inspire engagement and inform debate amongst a global audience of students, scholars, policymakers, activists, and readers. Learn more at www.ucpress.edu.
---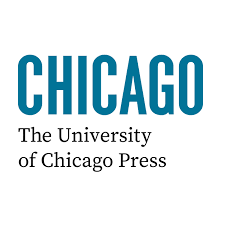 The University of Chicago Press (Books)
Since its origins in 1890 as one of the three main divisions of the University of Chicago, the Press has embraced as its mission the obligation to disseminate scholarship of the highest standard and to publish serious works that foster public understanding, provide an authoritative foundation for informed dialogue, and enrich the diversity of cultural life. The Books Division of the University of Chicago Press has been publishing books for scholars, students, and general readers since 1892. The Books Division has published more than eleven thousand books since the Press was founded. It has more than five thousand books in print at the present time, including such well-known works as The Chicago Manual of Style; The Structure of Scientific Revolutions, by Thomas Kuhn; A River Runs Through It, by Norman Maclean; and The Road to Serfdom, by F. A. Hayek. Learn more at www.press.uchicago.edu/press.
---

University of New Mexico Press
Established in 1929 by the Regents of the University of New Mexico, the University of New Mexico Press ranks within the top third of publishing houses in the Association of University Presses (AUP) and is the fourth largest university press west of the Rocky Mountains in publishing new titles. We produce scholarly books in the arts, humanities, and natural and social sciences—more specifically, in the areas of fine arts, Western history, Latin American studies, literature, poetry, environmental studies, archaeology, anthropology, and natural history. In recognition of the university's educational outreach and public role, we also publish books of general interest and significance for our state and our region. We are publishers of such titles as Navajos Wear Nikes – A Reservation Life, The Way to Rainy Mountain, and Send a Runner – A Navajo Honors the Long Walk. Learn more at https://unmpress.com/.
---

University of Texas Press (Books)
The University of Texas Press (UT Press) is a book and journal publisher—a focal point where the life experiences, insights, and specialized knowledge of writers converge to be disseminated in both print and digital formats. Established in 1950, UT Press has published more than 3,000 books over six decades. Under the direction of Robert Devens, the Press produces approximately one hundred new books and thirteen journals each year. Our books present the results of original research conducted all across the United States and Latin America and in centers of learning throughout the world. Our major areas of scholarly concentration are American studies, anthropology, archaeology, architecture, art, classics, film and media studies, food studies and cookbooks, history, Jewish studies, Latin American and pre-Columbian studies, Latinx studies, Middle Eastern studies, music, nature and environment, photography, and Texas and the Southwest. UT Press publishes books of general interest for a wider audience on a variety of subjects, including history, current affairs, the visual arts, music, and food, among others. As part of its mission to serve the people of Texas, the Press also produces books on the history, culture, arts, and natural history of the state. Learn more at www.utpress.utexas.edu.
---

University of Washington Press
The University of Washington Press is the oldest and largest publisher of scholarly and general interest books in the Pacific Northwest. We publish compelling and transformative work with regional, national, and global impact. We are committed to the idea of scholarship as a public good and work collaboratively with our authors to produce books that meet the highest editorial and design standards. We value and promote equity, justice, and inclusion in all our work. For nearly 100 years, the press has supported the University of Washington's research, education, and outreach missions by publishing vital new work for an international community of scholars, students, and intellectually curious readers. Learn more at www.uwapress.uw.edu.
---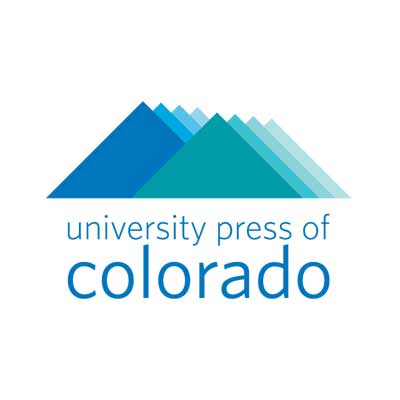 University Press of Colorado (including Utah State University Press imprint)
A refereed scholarly publisher, the University Press of Colorado, including the Utah State University Press imprint, publishes forty to forty-five new titles each year, with the goal of facilitating communication among scholars and providing the peoples of the state and region with a fair assessment of their histories, cultures, and resources. The Press has extended the reach and reputation of our supporting institutions and has made scholarship of the highest level in many diverse fields widely available. Vital also to our mission is publication for a broader community, including students, who use our books in their studies, and general readers, who find in them enjoyment as well as enlightenment.
During the past decade, many University Press of Colorado and Utah State University Press books have received awards and recognition from various learned societies and other organizations for their scholarship and contribution to their respective fields. Learn more at www.upcolorado.com.
---

William B. Eerdmans Publishing Company
William B. Eerdmans Publishing Company is an independent publisher of religious books, from academic books and scholarly works in theology, biblical studies, and religious history to popular titles in spirituality, ministry, and cultural criticism. Founded in 1911, Eerdmans has long held a reputation for excellence in publishing. Eerdmans is committed to the life of the religious academy, to the church, and to the role of religion in culture, while continually diversifying its body of work so as to reach an even wider audience of academics, faith leaders, and general readers. Learn more at www.eerdmans.com.
---

Yale University Press
By publishing serious works that contribute to a global understanding of human affairs, Yale University Press aids in the discovery and dissemination of light and truth, lux et veritas, which is a central purpose of Yale University. The publications of the Press are books and other materials that further scholarly investigation, advance interdisciplinary inquiry, stimulate public debate, educate both within and outside the classroom, and enhance cultural life. The Press is the publisher of such series as The Annotated Shakespeare, The Papers of Benjamin Franklin, and Black Lives. In 2019, the Press celebrated the centenary of its best-known series—and the oldest annual literary award in the United States—with the publication of the anthology Firsts: 100 Years of Yale Younger Poets, edited by Carl Phillips. Learn more at yalebooks.yale.edu.
---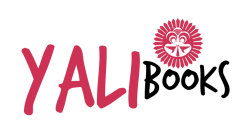 Yali Books
Yali Books is an independent publisher of books based in Clifton Park, New York. Through our stories, we are opening a window to South Asia –India, Pakistan, Afghanistan, Bangladesh, Nepal, Sri Lanka, Bhutan, and the Maldives —and inviting the rest of the world to learn more about the incredible diversity of this region. We aim to reflect and validate the experiences of people of color, particularly those of South Asian descent, through relatable and inspiring stories based on their lives. To this end, we actively seek out and mentor underrepresented voices in writing and illustration to craft authentic narratives. Learn more at www.yaliboooks.com.
---
Reproduction Rights Organizations
Reproduction Rights Organizations (RROs) act on behalf of authors and publishers in their country or region by giving access to copyright-protected works and enabling the reproduction and certain digital uses of these works. CCC is the RRO in the United States. The following RROs participate in the Annual Copyright License for Curriculum & Instruction representing multi-language works from Canada, England, Ireland, Colombia, Mexico, and Spain, of which the latter three provide hundreds of thousands of Spanish-language publications. Please be aware that some RROs have special terms related to the reuse of their works.
Note regarding authorized uses for RRO titles:
Titles from Access Copyright, CEDRO, CDR, CLA, and ICLA are only authorized for schools and districts who adopt an Annual Copyright License for Curriculum & Instruction (ACLCI).
Titles from CeMpro are authorized for use under all ACLCI licenses (schools, districts, intermediaries)