CCC attends the 41st Annual Meeting of SSP #SSP2019 from May 29-31 in San Diego to share RightsLink Author's module OA Agreement Manager.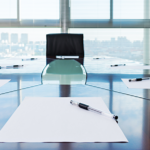 Publishing platforms from The Wellcome Trust, Bill & Melinda Gates Foundation, and the European Commission alter Open Access.
What academic societies can learn from Facebook about making money—and making members happy.