During March and April, professionals in Italy, France and Colombia will have the opportunity to attend the presentation The Digital Transformation of Publishing: Challenges and Keys to Success.
Where is the publishing industry in its path of digital transformation? What are the obstacles? How can data move more efficiently? Discover the answers through a survey of large international publishing houses and the innovative strategies and solutions proposed by Ixxus, a subsidiary of Copyright Clearance Center (CCC).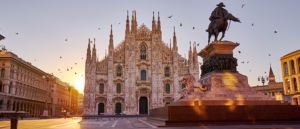 8 March 2018, 16:30-17:15
Tempo di Libri (Italian-language conference)
Milan, Italy
Spazio AIE
La trasformazione digitale dell'editoria: sfide e chiavi del successo: Dove si trova l'editoria nel suo percorso di trasformazione digitale? Quali sono gli ostacoli? Come avanzare in modo più efficiente? Victoriano Colodrón presenterà un'indagine condotta tra grandi case editrici internazionali e le strategie e le soluzioni innovative proposte da Ixxus, società sussidiaria di Copyright Clearance Center. #mondodigitale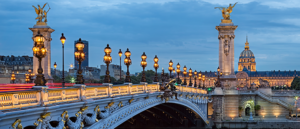 19 March 2018, 12:00 – 12:30
Livre Paris (French-language conference)
Paris, France
Stand Allemagne, 1-P67
Où en est la transformation numérique de l'édition? Quels sont les obstacles? Comment avancer plus rapidement? Victoriano Colodrón (Copyright Clearance Center) présentera les résultats d'une enquête menée auprès de maisons d'édition internationales, la stratégie développée par Ixxus et des solutions novatrices en matière de "discoverability", d'agilité des contenus, de métadonnées.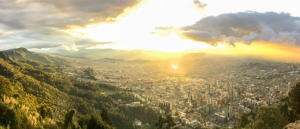 19 April 2018, 12:00-12:30
Feria Internacional del Libro de Bogotá [FILBo] (Spanish-language conference)
Bogotá, Colombia
Stand Frankfurter Buchmesse, 1702A
¿En qué punto se encuentra la industria editorial en su trayecto de transformación digital? ¿Cuáles son los obstáculos que encuentran las editoriales? ¿Y cómo avanzar de una manera más rápida y eficaz? Victoriano Colodrón, de Copyright Clearance Center (CCC), presentará los resultados de una encuesta realizada entre responsables de grandes editoriales internacionales. Asimismo, hablará del enfoque estratégico en torno a la transformación digital que propone la empresa filial de CCC, Ixxus, y de sus soluciones innovadoras en materia de almacenamiento y 'agilidad' de los contenidos, metadatos, discoverability y colaboración.