For help obtaining rights or content, please complete the Customer Service Inquiry Form or call us at the numbers below.
Please submit an inquiry form here and we'll respond within 24 hours, or call us for assistance:
For Customer Service for RightsLink or Pay-per-use Services on copyright.com, please call:
855-239-3415 (Toll free in US only)
978-646-2600
For help with RightFind or our annual copyright licenses, please call:
800-422-4633 (Toll free in US only)
203-423-2175
Location of our worldwide offices
For Customer Service, please use the Contact Us details above.
Corporate Headquarters
Copyright Clearance Center
222 Rosewood Drive
Danvers, MA 01923
Phone: +1 978 750 8400
Email: info@copyright.com
RightsDirect
A subsidiary of CCC
Arena Boulevard 65-71
1101 DL Amsterdam
The Netherlands
Phone: +31 20 312 0437
Email: info@rightsdirect.com
RightsDirect Japan K.K.
A subsidiary of CCC
3-3-6, Nihonbashi Honcho
Tokyo 103-0023
Wakamatsue Building 7F
Phone: +03-6202-7236
Email: info@rightsdirect.jp
UK
Ivory House
St Katharine Docks
East Smithfield
London E1W 1AT
United Kingdom
Phone +44 (0)20 7033 2333 or +44 (0)845 3 55 33 77
Email: info@ixxus.com
Romania
14A Sigismund Toduta Street
Cluj Napoca
400699
Romania
Phone: +40 364 10 17 28
Email: info@ixxus.com
Spain
Glorieta Fernando Quiñones s/n
Edificio Centris
Planta -2
Módulo 8
41940
Tomares (Sevilla)
Phone: +34 854 992878
Email: info@ixxus.com
World Class Customer Experience
---
As hard as we work to provide best-in-class products and services, we work even harder to back them up with world-class customer experience. We know high-quality support is key to a comprehensive solution.
Customer experience goes beyond support at CCC – it's a company-wide commitment. Every employee has a service mindset and takes that approach with colleagues and clients.
We provide an experience that's fast and efficient whenever our customers need it — via phone, chat or email. Our representatives are highly trained and have many years of experience. Each customer interaction is unique; we don't rely on automation, bots or scripts. We take as much time as necessary to help each customer. It's not just about answering questions, it's about the overall experience.
As a result, we've heard from many customers and industry experts that our service stands out. We are especially proud to have won a Stevie® Award in 2019 and 2020 for Sales & Customer Service.  We were also named Organization of the Year in the 2019 Excellence in Customer Service Awards presented by Business Intelligence Group.​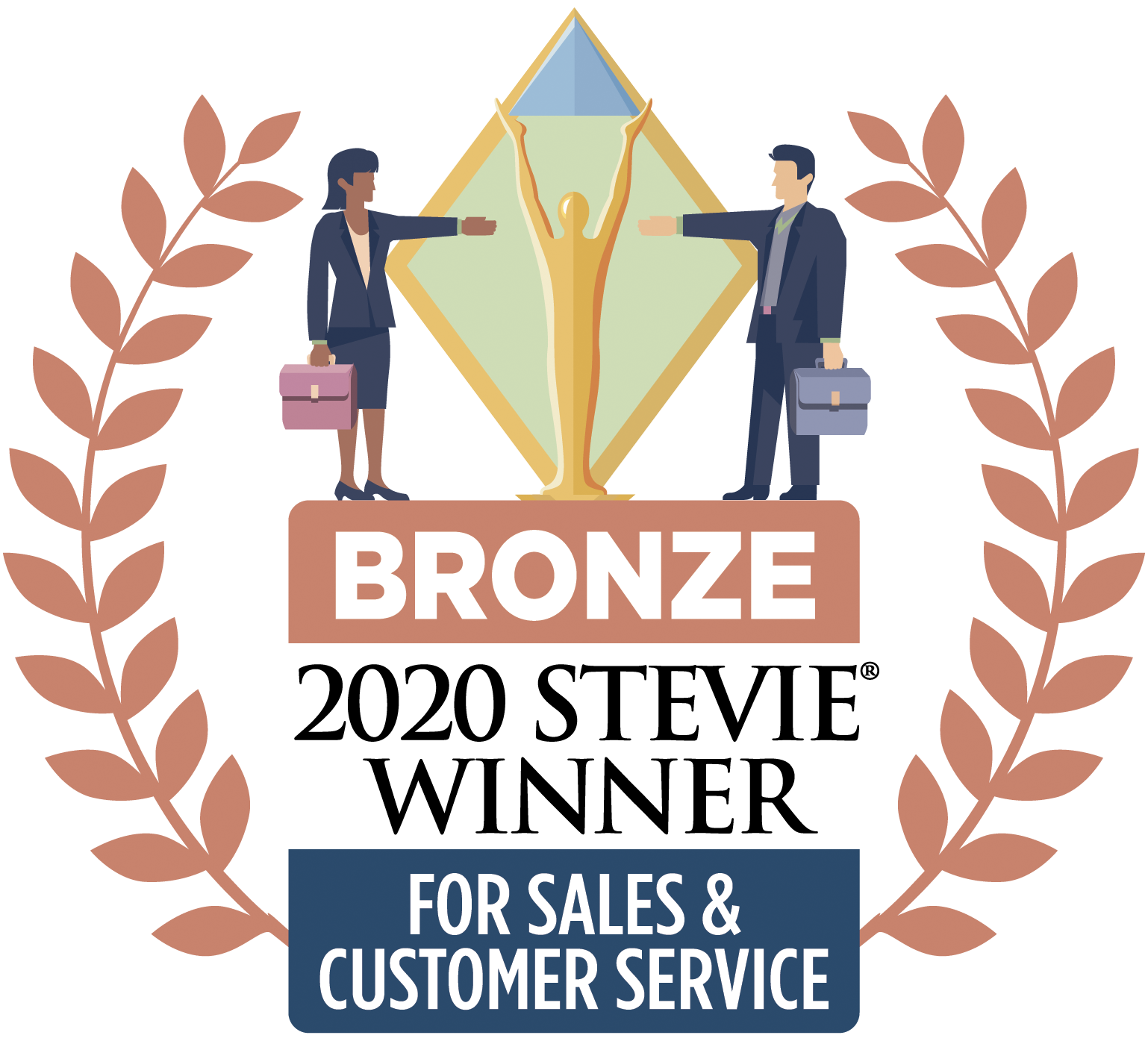 "RightFind customer service is the best in the business for any platform that I've ever used both personally and professionally." 
 "The materials on the website are invaluable – [both] the educational material about copyright and the material about the products and services." 
"All communications from CCC are professional and useful." 
"I like the responsiveness of CCC."
"From previous dealings with CCC it has always been one of working with professionals who are caring, well informed and always willing to help."
"I am always pleased with my CCC customer service experiences.  The representatives are courteous and professional, and my questions are responded to promptly."