CCC is pleased to offer Annual Copyright License for Student Assessments Licensees (ACLSA) two no cost options to access content covered under the license: Individual Publisher Search using the Publisher Gateway program through which participating publishers' provide access to their digital content libraries, and Aggregated Search via the Content Discovery Portal. Select from the tabs below to get started.
Publisher Gateway Program

Through the Publisher Gateway program, the following publishers have agreed to provide assessment developers with access to their content to aid in the search and discovery of content covered under CCC's Annual Copyright License for Student Assessments (ACLSA). Content access is provided free of charge directly from participating publishers to assessment developers. To obtain access to content, please follow the instructions below for each publisher. Please be advised that each publisher's digital content library will look and function differently.
Additionally, when you submit your request to the publisher we recommend you begin your email with the following introduction as they may not be familiar with you or your organization: "My name is [insert first and last name] and I am a [insert title] at [insert organization name] that uses CCC's Annual Copyright License for Student Assessments."
Note: Not all content contained in the publishers' digital content libraries may be covered under the ACLSA, so please be sure to verify coverage in RightFind Assessments before using that content in student assessments and item banks.
All content listed below is made available in the sole discretion of and per the terms required by the applicable publisher, and the provision of copies of content is not included in the ACLSA. CCC provides the Publisher Gateway program as a convenience and makes no warranty as to any such content, including without limitation that any particular content will be or remain available to any customer.
Use of the Publisher Gateway program is solely for the discovery of content for use in student assessments covered by the ACLSA. All other uses of the Publisher Gateway (commercial or personal) are strictly prohibited.
---
ABDO has been providing quality books to schools and libraries across the country and around the world, since 1985. Their nonfiction and fiction books contain high-quality text features, including a table of contents, glossary and index, timelines and maps, diagrams and sidebars, full-color photos and captions, primary source materials, and more. Each book is leveled using grade-appropriate language to promote reading success and designed to be visually appealing to young readers. To access ABDO's eBook collection of ACLSA-covered works, please visit https://abdodigital.com and enter the login credentials below.
Username: 

cc

h

 

Password: cchdecebooks03
---

Associated Press (AP)
The Associated Press is an independent global news organization dedicated to factual and timely reporting. Founded in 1846, AP today remains the most trusted source of fast, accurate, unbiased news in all formats and the essential provider of information and data to government, corporations and educational institutions around the world.
More information is available at Associated Press: Global News Report | Latest News Today or via Dwayne Desaulniers, Director of Licensing at ddesaulniers@ap.org.
---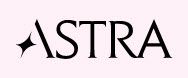 ASTRA
ASTRA MAGAZINE, which ceased publication in December 2022, featured fiction, poetry, comics, art, and narrative non-fiction, from around the world. While ASTRA's books and magazines are covered for reuse under the Annual Copyright License for Student Assessments, they can only provide free access to ASTRA MAGAZINE which is available at: https://astra-mag.com/magazine/.
---

The Atlantic
Since 1857, The Atlantic has been a magazine of ideas—a home to the best writers and boldest minds, who bring clarity and original thinking to the most important issues of our time. Through our journalism, we aim to help our readers better understand the world and its possibilities, as they navigate the complexities of daily life. Record audiences and numbers of subscribers have turned to The Atlantic's exacting coverage of the pandemic, of threats to global democracy, and of a national reckoning on race. Jeffrey Goldberg is The Atlantic's editor in chief; Nicholas Thompson is the CEO. The Atlantic was named the 2021 Magazine of the Year by Adweek.
To request a free subscription to The Atlantic and discover content, please contact Mary Liz McCurdy at mmccurdy@theatlantic.comfor login credentials. In your email, please include the first and last name, physical office address, and email address you'd like to be associated with your account.
---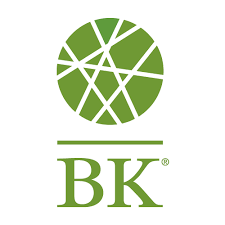 Berrett-Koehler
Berrett-Koehler publishers is an independent publisher based in Oakland CA. We publish non-fiction books in the areas of management, business, personal development, religion/spirituality, and current affairs.
Our business and management titles pioneer progressive leadership practices; Our personal development titles help readers create positive change in their lives; and our current affairs titles advance social and economic justice.
This flows out of our mission of connecting people and ideas to create a world that works for all. You can find more information on our company and publishing content by visiting our website at www.bkconnection.com
---
The Boy Scouts of America
The Boy Scouts of America is the premier youth-service organization in the world. Our content addresses all aspects of child, teen and family life. Our flagship youth publication, the award-winning Scout Life (formerly titled Boys' Life), has been America's leading youth publication since its beginning in 1911. The 110-year-old magazine showcases the talents of top writers, photographers and illustrators to reach every level of reader through an entertaining and educating variety of general interest articles, fiction and cartoons – while reinforcing Scouting's strong values and programs. The magazine "For All Youth" has positively influenced generation after generation of reader – and shall continue to educate and entertain generations to come.
To obtain access to content from The Boy Scouts of America, please visit the following websites: www.scoutlife.org, www.scouting.org, www.scoutingmagazine.org, and through Google Books archives.
---

Cavendish Square Publishing
Leveraging the magnificent print and digital assets of Marshall Cavendish's US library programs, Cavendish Square presents a diverse list of nonfiction titles for readers from kindergarten to college. Our highly-acclaimed signature series, Cultures of the World, provides a robust look at each country through quotes by notable people, up-to-date stats, excerpts of important documents, and recipes. Other topics include biography, mythology, ancient civilizations, politics, economics, and robotics.
To search and discover Cavendish Square titles, please visit www.epointplus.com/ and enter the login credentials below. Once logged in, you can search by title, series, keywords or ISBN, and category. Click on the 'Hide Filters' link below the Search box and you can refine your search results by author name, language, reading Level (ATOS Range, Grade Range, GRL Range, and Lexile Range), and more.
Username: ccccav
Password: read
---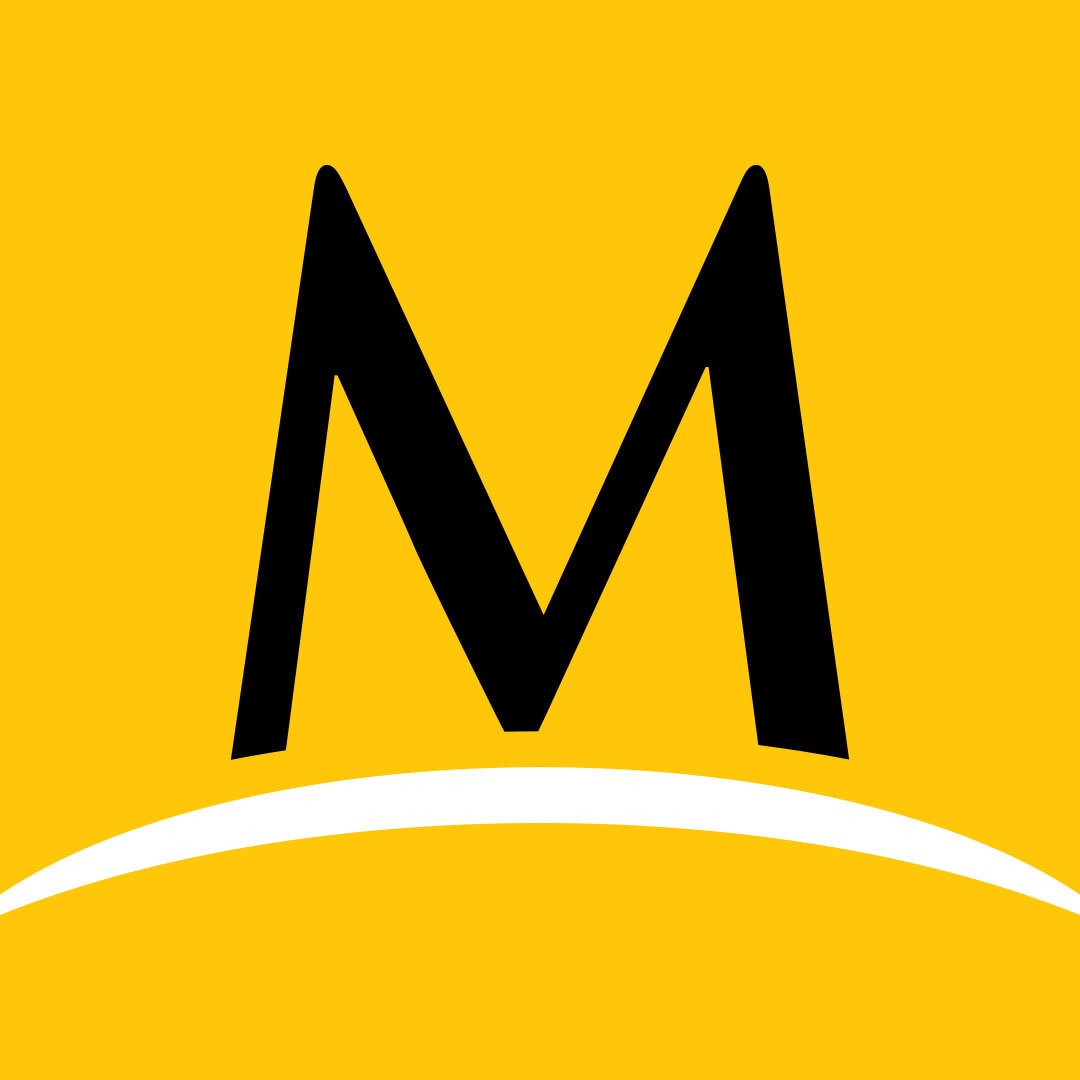 Christian Science Monitor
The Christian Science Monitor (CSM) is an international news organization that helps readers see news events as starting points for constructive conversations. They seek to cut through the froth of the political spin cycle to underlying truths and values. They want to be so focused on progress to provide readers with a credible and constructive counter-narrative to the hopelessness-, anger-, and fear-inducing brand of discourse that is so pervasive in the news. The seven-time Pulitzer Prize winning news organization publishes five major stories each weekday and pushes them out via a subscription-only newsletter and a paywalled website. To request subscription access to CSM content, please email Greg Fitzgerald at fitzgeraldg@csps.com.
---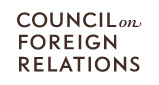 The Council on Foreign Relations
The Council on Foreign Relations (CFR) is an independent, nonpartisan membership organization, think tank, and publisher dedicated to being a resource for its members, government officials, business executives, journalists, educators and students, civic and religious leaders, and other interested citizens in order to help them better understand the world and the foreign policy choices facing the United States and other countries. Founded in 1921, CFR takes no institutional positions on matters of policy. Our goal is to start a conversation in this country about the need for Americans to better understand the world. 
The Council on Foreign Relations (CFR) publishes reports, papers, articles, blog posts, and other content for the interested public, the academic community, and foreign policy experts. 
The Center for Preventive Action (CPA) helps policymakers devise timely and practical strategies to prevent and mitigate armed conflict around the world. To access CPA materials, visit cfr.org/programs/center-preventive-action. 
The Digital and Cyberspace Policy informs policymakers, business leaders, and the public about the politics of cyberspace through briefings, reports, publications, and podcasts. To access Digital and Cyberspace Policy program content, visit cfr.org/programs/digital-and-cyberspace-policy-program. 
CFR's Education portal includes an award-winning collection of multimedia explainers for students and instructor-designed teaching resources that allow students to step into the shoes of decision-makers on the National Security Council or UN Security Council. To access CFR Education materials, visit education.cfr.org. 
The Global Health program provides independent, evidence-based analysis and recommendations to help policymakers, practitioners, business leaders, journalists, and the public meet the health challenges of a globalized world. To access Global Health program content, visit cfr.org/programs/global-health-program.
The International Institutions and Global Governance (IIGG) program provides policymakers and international organizations with creative and practical solutions to improve multilateral responses to global threats. To access IIGG materials, visit cfr.org/programs/international-institutions-and-global-governance-program. 
CFR's Renewing America initiative evaluates nine critical domestic issues that shape the United States' navigation of a demanding, competitive, and dangerous world. To access Renewing America content, visit cfr.org/programs/renewing-america. 
Think Global Health is a multi-contributor website that examines the ways changes in health reshape economies, societies, and everyday lives. To access Think Global Health articles, visit thinkglobalhealth.org. 
The Women and Foreign Policy program informs policymakers, opinion leaders, and the general public about issues of gender equality and U.S. foreign policy. To access Women and Foreign Policy program materials, visit cfr.org/programs/women-and-foreign-policy-program.
All content above is available free of charge. Please note, however, that books, book excerpts, and any images credited to a non-CFR source are excluded.
---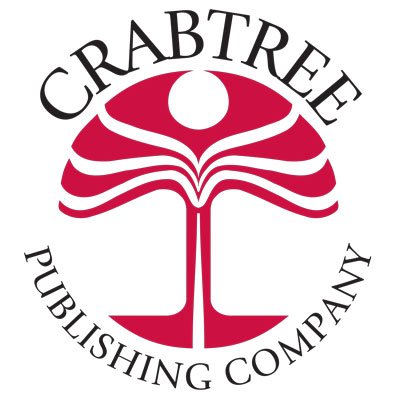 Crabtree Publishing Company
Crabtree Publishing Company is dedicated to producing high-quality books and educational products for K-9+. The company began building its reputation in 1978 as a quality children's non-fiction book publisher with acclaimed author Bobbie Kalman's first series about the early pioneers. The Early Settler Life Series became a mainstay in schools across North America. Crabtree Publishing and Bobbie Kalman have expanded into, and become well-known for, beautifully illustrated books and educational resources on many more curriculum subjects including animals, countries, life and physical sciences, geography, and biographies. To obtain access to Crabtree's ebooks, please visit https://www.crabtreebooks.com/Digital/DigitalLogin.aspx and enter the login credentials below.
Username: CCC
Password: Early21
---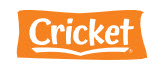 Cricket Media
To request free access to the Cricket Media digital assessment management system, please register for an account at https://cricketmedia.widencollective.com/. If you already have access to their system, click here. Please be aware that only content appearing in the Cricket Media digital assessment management system is pre-authorized for use under the ACLSA, so we strongly recommend all test developers obtain access. Also, illustrations that are associated with text are not covered for use under the ACLSA. If you wish to use illustrations or content that is not in the Cricket Media digital asset management system, please contact aclsasupport@copyright.com to request authorization.
---

CSIRO Publishing
CSIRO Publishing is a leading book, journal and magazine publisher and part of Australia's National Science Agency, the Commonwealth Scientific and Industrial Research Organisation. We publish a diverse catalogue, from academic reference titles and research journals, trade titles in popular science, and magazines and books for young readers aged 8 to 12. Our children's book program ignites curiosity and imagination through topics in biology, ecology and conservation. Double Helix magazine inspires kids and parents to understand and explore the science that exists in the world around them through fascinating, expertly written articles and activities on topics from all corners of the world. We believe that science should be accessible for all, and that the best science is achieved when diversity is embraced.
To search select articles from Double Helix Magazine, visit https://blog.doublehelix.csiro.au/. To search content from CSIRO's Children's Books Collection, visit https://www.publish.csiro.au/learning.
Please note that most books have a 'Look Inside' feature. For those that don't, please contact publishing@csiro.au and we will send you a PDF. Also, we have created Teacher Notes for many of our children's titles. They are available at www.publish.csiro.au/learning/teachernotes. To search content on the CSIRO Blog, please visit https://blog.publish.csiro.au/.
Need help finding content or have questions? Please contact publishing@csiro.au.
---

Enslow Publishing
Enslow Publishing's award-winning, high-quality nonfiction titles have been recognized by organizations such as the American Library Association, the NAACP, the National Council for the Social Studies, and the Society of School Librarians International. Its list of more than 2500 titles covers biography, contemporary issues, health and drug education, history and government, holidays and customs, math, science and technology, science projects and experiments, and sports and recreation. West 44 Books, an imprint of Enslow Publishing, offers hi-low middle grade and young adult fiction featuring new, authentic voices and gripping stories. Page-turning fiction about everything from the paranormal to basketball to the everyday challenges of middle school and family life are designed to appeal to struggling readers. Young adult novels in verse, which combine the rhythmic, powerful language of poetry with a riveting storyline, tackle tough topics such as social justice, drug abuse, and gender identity. West 44 Books ensures that every reader is able to both get lost in a book and find themselves in its pages.
To search and discover Enslow titles, please visit www.epointplus.com/ and enter the login credentials below. Once logged in, you can search by title, series, keywords or ISBN, and category. Click on the 'Hide Filters' link below the Search box and you can refine your search results by author name, language, reading Level (ATOS Range, Grade Range, GRL Range, and Lexile Range), and more.
Username: cccens
Password: read
---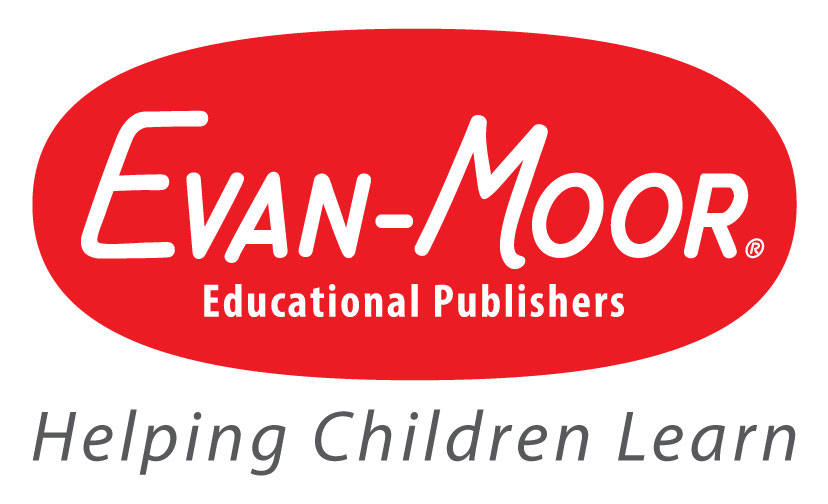 Evan-Moor Educational Publishers
Evan-Moor has been providing high-quality, creative, and engaging PreK–8 educational resources for teachers and parents since 1979. Our mission is helping children learn, and we do this by providing teachers and parents with the resources they need to cultivate a love of teaching and learning. Our award-winning content is created by highly experienced educators and is aligned with the most current standards and best educational practices. Hundreds of Evan-Moor titles are aligned to state standards. By producing age-appropriate materials that correspond with the lessons teachers are presenting in their classrooms every day, we provide resources that teachers can trust. Evan-Moor also provides free correlations right from our website. That means teachers can easily determine whether our lesson plans meet their state's standards. Evan-Moor's supplemental resources cover math, reading, language, spelling, writing, vocabulary, science, STEM, social studies, and art. Many of these resources can be used for formative assessments and test preparation and to nurture students' critical and creative thinking skills.
We also develop in-depth lessons for reading comprehension, which include fiction and nonfiction passages and comprehension exercises. Our language arts content spans grades PreK–8 to help students practice and learn key skills and concepts in grammar and punctuation, word choice, spelling, vocabulary, and text-based writing. Our science and STEM lessons support Next Generation Science Standards and integrate inquiry-based topics to develop students' higher-order thinking skills. Evan-Moor's social studies content helps to develop students' geography knowledge and map skills. Evan-Moor resources have received over 50 awards from prestigious teaching and parent organizations since 2000. Our most recent awards include Mom's Choice Awards, Creative Child Magazine Awards, National Parenting Product Awards, Parents' Picks Awards, and the Homeschool Reader Award.
We invite you to visit www.evan-moor.com to learn more about our full range of titles, and preview content.  For more in-depth content research and review, please contact Kirsten Schmieg-Watters at kirstens@evan-moor.com for access to our extensive online lesson library where you can search for content by subjects, skills, standards, and Evan-Moor titles.
---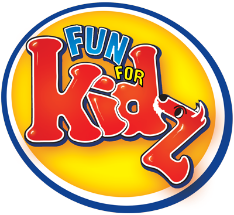 Fun For Kidz
Fun For Kidz magazine opens a world of knowledge to its readers with ever-changing themes. With its great articles and activities tailored for 6- to 12-year-old boys and girls, each issue captures the imagination and inspires wonder and curiosity from the moment they open the cover.
The magazine is published every other month, giving the reader plenty of time to completely absorb every page before the next issue and its new theme arrives. Fun For Kidz is often saved by readers and educators alike to be used as reference material for school projects, which can provide additional education opportunities long after it comes in the mail.
Once children begin reading, they stay excited and eager to tackle each new enlightening, exploratory, investigative, and problem-solving page.
Please contact editor@funforkidz.com for gratis subscriptions.
---

Gareth Stevens Publishing
For 30+ years, Gareth Stevens Publishing has created high-interest nonfiction titles supporting curriculum objectives for grades Pre-K–8. With more than 5200 titles ranging from foundational concepts such as vocabulary development, colors, numbers, and shapes to leveled readers on elementary topics such as animals, biographies, social studies, science, and math, Gareth can meet any nonfiction need. Gareth also offers a robust line of hi/lo books in a quick, accessible, and visually stunning format designed to appeal to reluctant readers.
To search and discover Gareth Stevens titles, please visit www.epointplus.com/ and enter the login credentials below. Once logged in, you can search by title, series, keywords or ISBN, and category. Click on the 'Hide Filters' link below the Search box and you can refine your search results by author name, language, reading Level (ATOS Range, Grade Range, GRL Range, and Lexile Range), and more.
Username: cccgs
Password: read
---

Gannett
Gannett is a subscription-led and digitally-focused media and marketing solutions company committed to empowering communities to thrive. With an unmatched reach at the national and local level, Gannett touches the lives of millions with our Pulitzer Prize-winning content, consumer experiences and benefits, and advertiser products and services. Our current portfolio of media assets includes USA TODAY, local media organizations in 45 states in the U.S., and Newsquest, a wholly owned subsidiary operating in the United Kingdom with more than 150 local news media brands. Gannett also owns digital marketing services companies branded LOCALiQ, and runs one of the largest media-owned events business in the U.S., USA TODAY NETWORK Ventures. To connect with us, visit https://www.gannett.com/brands/
---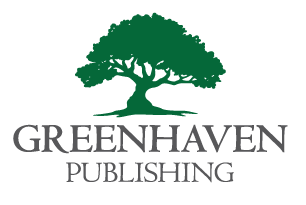 Greenhaven Publishing
KidHaven (grades K–6) and Lucent (grades 6–8) have long been known for rich, thought-provoking, issues-oriented content. In-depth material presented across a multiplicity of viewpoints encourages students to develop analytical, critical thinking, and cognitive skills, as well as civic and global awareness, engagement, and citizenship. The two imprints offer more than 1000 titles for you to select from. Signature series include Hot Topics, The Lucent Library of Black History, and Points of View.
To search and discover Greenhaven titles, please visit www.epointplus.com/ and enter the login credentials below. Once logged in, you can search by title, series, keywords or ISBN, and category. Click on the 'Hide Filters' link below the Search box and you can refine your search results by author name, language, reading Level (ATOS Range, Grade Range, GRL Range, and Lexile Range), and more.
Username: cccgnh
Password: read
---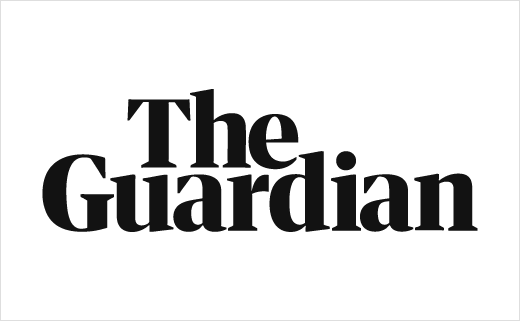 The Guardian
The integrity of educational material is vitally important and The Guardian takes that responsibility seriously. The Guardian is the only quality newspaper in the UK that is truly free of private ownership. That's why readers can be confident that their journalism is produced with a unique balance and rigor. Their text news, features, and investigative articles are perfect for use in examinations and assessments.
All Guardian articles are fully searchable at www.theguardian.com/us. Student Assessment Licensees should register for a free account on The Guardian website to ensure full access to Guardian content. Note: Do not click on the "Reuse this content" button at the end of every article on the guardian.com. Doing so will trigger a license request outside of the ACLSA for which you may be charged.
---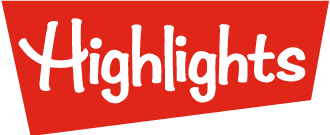 Highlights for Children 
To obtain access to Highlights magazine as well as their Read With Highlights ebook collection and Voices Leveled Library collection, please send an email request that includes your name and company name to permissions@highlights.com and a representative from Highlights will be in touch with you to set-up access to their Digital Asset library.
---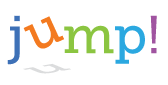 Jump!
Jump! publishes children's nonfiction with a focus on curriculum-aligned subjects for emergent through early-fluent readers. Jump!'s imprints include Blue Owl Books, Bullfrog Books, Grasshopper Books, Pogo, and Tadpole. Jump! Is the publisher of the Sky's the Limit and Los Grandes Felinos (Big Cats) series of books. All of our eBook titles are searchable by reading level, grade, Lexile score subject, and publication date. Jump! permits cover-to-cover use, including images!
To access Jump!'s eBook collection, please click the link below and enter the login credentials:
Username: CCC
Password: jump12345
---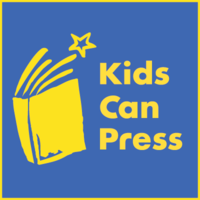 Kids Can Press
Kids Can Press is the largest Canadian owned publisher of children's books, with an award-winning list of over 700 picture books, non-fiction, early readers, graphic novels and fiction titles for toddlers to young adults. The Kids Can Press list includes beloved characters such as Franklin the Turtle and Scaredy Squirrel, as well as the highly acclaimed CitizenKid global issues collection. Their books feature many U.S. curriculum-aligned themes, ranging from community structures to diverse global societies to environmental conservation.  To gain access to their content, please email Sarah Labrie (Sales and Marketing Director) at slabrie@kidscan.com and she will provide a link and download instructions to an FTP site where PDF samples will be stored for 60 days. In addition, Kids Can Press can customize a selection of book samples if you email Sarah with the type of content you are looking for e.g. ages, themes, genre, curriculum objectives, etc. If no direction is given, they will upload a pre-curated selection of 50 titles that have a proven high degree of relevance to current K-12 educational trends and curriculum standards across the U.S.
---

McClatchy
News is what happens in my city, in my town, in my community. At McClatchy, we have known that for more than 160 years. Our commitment to local journalism has been the cornerstone of our company since its inception. Today, even as times and technology have changed, our mission has not. Through a robust suite of interactive and intuitive digitally-focused platforms, we deliver the stories that shape our communities when our readers need it, and how our readers want it. Our portfolio of assets, which includes the Miami Herald, The Kansas City Star, The Sacramento Bee, The Charlotte Observer, The (Raleigh) News & Observer, and the Fort Worth Star-Telegram, attracts more than 65 million unique visitors per month, and we extend our unique local and regional reach, relevance and resources to our advertising partners through fully-integrated marketing solutions. We are leveraging technology to reimagine what is possible, and to deliver a differentiated news experience to every reader. To see the full reach of our markets please visit https://www.mcclatchy.com/our-impact/markets where you can explore each of our local papers.
---

The Nation
Founded by abolitionists in 1865, The Nation has long believed that independent journalism has the capacity to bring about a more democratic and equitable world. Home to tenacious muckraking, provocative commentary, and spirited debate about politics and culture, The Nation empowers readers to fight for justice and equality for all. By providing a deeper understanding of the world as it is – and as it could be – we drive bold ideas into the conversation and ignite debates far beyond our pages. Coverage includes news and analysis about politics, the economy, climate change, and culture, as well as longform investigative journalism, literary criticism, and poetry. Our writers shift paradigms and open minds. Our deep investigative reporting launches congressional hearings, forces policy change, and shapes news cycles. To request access to The Nation's paywalled content, please send an email to ccc-licensing@thenation.com with the name of your company as well as the name and email address you'd like associated with this account.
---

National Public Radio (Transcripts)
NPR is an independent, nonprofit media organization that was founded on a mission to create a more informed public. Every day, NPR connects with millions of Americans on the air, online, and in person to explore the news, ideas, and what it means to be human. Through its network of member stations, NPR makes local stories national, national stories local, and global stories personal.
Transcripts from NPR audio programs or online text reports found at NPR.org, written by NPR employees (not freelancers or member stations) previously provided to CCC by NPR may be licensed. Requester may also directly contact permissions@npr.org.
---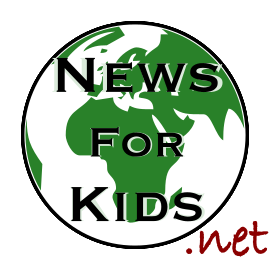 NewsForKids.net
NewsForKids.net is a leading online newspaper for students and English language learners. Our articles are designed to engage and inform readers. We specialize in explaining difficult topics in ways kids can understand and relate to. Highlighting both international and US news, our stories range from science and technology to politics, human interest, sports, arts, and the accomplishments of young people. NewsForKids.net articles are meant to be timely, but most are also timeless, telling stories that intrigue, educate, and motivate.
To find articles that may fit your needs, please visit: NewsForKids.net
Note: Licensing only covers article text, not graphics.
---

The New Republic
The New Republic was founded in 1914 to bring liberalism into the modern era. The founders understood that the challenges facing a nation transformed by the Industrial Revolution and mass immigration required bold new thinking. Today's New Republic is wrestling with the same fundamental questions: how to build a more inclusive and democratic civil society, and how to fight for a fairer political economy in an age of rampaging inequality. We also face challenges that belong entirely to this age, from the climate crisis to Republicans hell-bent on subverting democratic governance. We're determined to continue building on our founding mission.
To request access to TNR's paywalled content, please send an email to ccc-tnr@meigloballlc.com with the name of your company as well as the name and email address you'd like associated with this account.
---
The New York Times  
To obtain access to The New York Times content distribution platform, please send an email requesting access to Alex Smith (alexander.smith@nytimes.com) and he will set-up an account for your organization. We suggest you have one administrator from your company request an account since they can easily add more users to it. Once authenticated, you can search The New York Times's content and refine your search in a variety of ways including by media, subject, word count, and language.
---

Nomad Press
For more than 20 years, Nomad Press has published high quality nonfiction activity books that encourage children ages 5 to 15 to explore topics in science, engineering, social studies, literature, geography, history, and more! Every book includes engaging illustrations and photos, links to online resources, questions that promote critical and creative thinking, and activities designed to deepen foundational learning. Check out our books, classroom guides, videos, and other essential learning tools at our website, nomadpress.net!
---

Oakland Zoo
Established in 1922, Oakland Zoo is an Association of Zoos and Aquariums (AZA) accredited, 501(c)3 non-profit organization managed by the Conservation Society of California and is dedicated to the conservation of wildlife both locally and globally. The zoo is an industry leader in care, recognized for our animal husbandry practices which have influenced standards worldwide. The heart of this commendation centers around our industry-first protected contact elephant program, operation of one of the leading veterinary hospitals in the United States, and a holistic husbandry care approach in collaboration with the People for the Ethical Treatment of Animals (PETA).
Oakland Zoo is proud to prioritize partnerships with over 25 conservation organizations around the world and is active in their growth, programs, and efforts to save wildlife. Locally, we are honored to be a leading resource for K-12 conservation and environmental science education programs, inspiring communities to understand and protect the diversity of nature. This includes providing free zoo-based access for underserved populations across the entire San Francisco Bay Area.
Visit www.oaklandzoo.org for content. We provide access to Copyright Clearance Center licensees interested in licensing our content for educational purposes. For questions, please contact web@oaklandzoo.org and include "CCC Content Access Request" in the subject line.
---
Peachtree Publishing Company 
Peachtree Publishing Company Inc. is a trade book publisher based in Atlanta, Georgia, specializing in children's books, including board books, picture books, and middle grade and young adult fiction and nonfiction. Peachtree was the first trade publishing house in the South to achieve national recognition and distribution with several books on The New York Times Best-Sellers list and maintains a backlist of adult titles covering consumer references, regional guides, fiction, and memoir. For a comprehensive list of Peachtree titles that have been evaluated for reading level by Fountas & Pinnell, Lexile, Accelerated Reader, and Reading Counts, please use this downloadable spreadsheet. To request a free PDF of a title found in the spreadsheet, please email Farah Gehy at gehy@peachtree-online.com.
---

Rosen Publishing
With more than 10,000 titles in print, Rosen Publishing is a leading provider of educational and guidance content for children and young adults. Founded in 1950, Rosen specializes in nonfiction. Topics range from science and math to history and English language arts, health and guidance to LBGTQ+ and social and emotional learning, and graphica to the paranormal. Whether you're looking for information about identity politics, social justice, or social media icons, you'll find it at Rosen Publishing. PowerKids Press, an imprint of Rosen Publishing, is tailored to readers ages 3-11 and offers more than 6300 titles on topics such as climate change, sports, biographies, social studies, STEM, social and emotional learning, arts & crafts, and health and guidance. Designed to support curriculum standards as well as foster reading fluency, PowerKids books provide content that appeals to readers of all abilities. Windmill Books, another Rosen Publishing imprint, specializes in fun, playful books designed to foster reading and content-development skills in readers ages 3–11. Windmill features over 1000 books, including puzzle, game, and joke books; picture books; arts & crafts books; poetry and fables; and character-building books.
To search and discover Rosen titles, please visit www.epointplus.com/ and enter the login credentials below. Once logged in, you can search by title, series, keywords or ISBN, and category. Click on the 'Hide Filters' link below the Search box and you can refine your search results by author name, language, reading Level (ATOS Range, Grade Range, GRL Range, and Lexile Range), and more.
Username: cccrsn
Password: read
---
Rourke Publishing  
To obtain access to Rourke Publishing's eBook bookshelf where, please visit www.rourkeebooks.com and enter the login credentials below. Once access has been granted, you can search Rourke Publishing's entire collection of K-12 non-fiction, fiction, and Spanish content by subject, grade level, Lexile, and keyword. 
Username

: 

ccctrial

 

Password: ebooks1213




---


Science News/Science News Explores
Founded in 1921, Science News is the award-winning, trusted source for clear, credible and concise news in all areas of science. For almost a century, Science News journalists have covered advances in science, medicine and technology for the general public, including the 1925 Scopes "monkey" trial, the advent of the atomic age in 1945, the space race, and the revolution of genetic engineering from the discovery of DNA to today's gene-editing technology.
Founded in 2003, and rooted in the journalism of Science News, Science News Explores is an award-winning online publication dedicated to providing age-appropriate, topical science news to learners, parents and educators.
Both Science News and Science News Explores are programs of Society for Science, a nonprofit 501(c)(3) membership organization dedicated to public engagement in scientific research and education.
Visit www.sciencenews.org to view all Science News content published in the past year. Note: Access to 100 years of our archives requires a subscription. Please contact permissons@sciencenews.org for complimentary digital access. Science News Explores does not require a subscription to read. Visit www.snexplores.org to search the full content.
Note: We are only able to offer the text of our articles for licensing and do not license images or video. Please contact permissons@sciencenews.org for information about specific images or videos.
---
Skipping Stones  
Skipping Stones publishes high quality content focused on diversity, multicultural and international understanding, awareness and appreciation of nature, natural systems and ecology, social issues and personal development. Much of their content is generated by students under 18 and their educators and includes poems, news items, stories and folktales, as well as opinion and non-fiction pieces. 
Visit Skippingstones.org and click on "Contents" then "Issues" to view recent issues. Visit https://www.skippingstones.org/sample-menu.htm to view content from older issues. To receive a PDF of any issue at NO CHARGE, please send an e-mail to info@skippingstones.org. 
---


Stone Soup (Children's Art Foundation)
Published since 1973, Stone Soup is a literary magazine and website written and illustrated by kids aged 13 and under. Our unrivaled collection of work by young authors and artists includes short stories, poetry, reviews, nonfiction pieces, art, and photography. Stone Soup is published by 501(c)(3) nonprofit Children's Art Foundation. Learn more at www.stonesoup.com.
We provide free digital access to Annual Copyright License for Student Assessment licensees interested in licensing our content for educational use. Please contact us for access to thousands of pieces of student writing and artwork as well as downloadable versions of our print magazine. Email subscriptions@stonesoup.com and include "CCC Content Access Request" in the subject line.
---

Storytime
Storytime is the UK's biggest story magazine and one of the most popular magazines for schools across the world, with an archive of over 700 stories available to use. Each issue contains fairy tales, myths & legends, tales from a wide range of cultures and countries, fables with a moral lesson, folk tales, new modern tales, stories about real life inspirational people, plus there's a big archive of poems. Every tale is accompanied by colorful, beautiful illustrations, and each issue of the magazine also comes with accompanying lesson ideas, a glossary and activities. From Cinderella to the Gingerbread Man, mice to lions, dinosaurs to robots, Darwin to Mohammed Ali, ancient Rome to outer space – it's all featured in the pages of Storytime. Whatever your topic you'll find something to suit your test development needs. Storytime is read by children aged 3 to 6 with an adult or older child, 7 to 9 reading independently and for children with English as an additional language it can be a little older. Visit storytimemagazine.com/catalogue for an overview of our content and please feel free to get in touch for access to our fully searchable Storytime Hub.
Contact us for access to our fully searchable story database of everything ever published in the pages of Storytime in both digital and audio formats. Please email hello@storytimemagazine.com and include 'CCC Content Access Request' in the subject line.
---

TIME
TIME Edge brings relevant current events and primary sources to middle school classrooms. All of our content is written by the editors of TIME and TIME For Kids and geared specifically for middle school students. Our teacher resources are designed to support the mastery of the Common Core State Standards for English Language Arts, as well as state and national standards for social studies and science classrooms. Teachers and students can access robust content online anytime from any device. From engaging nonfiction text and a 90-year archive of primary sources to formative assessments and close-reading assignments, TIME Edge has everything your classroom needs all in one place.
Since 1995, TIME for Kids has published a weekly magazine for elementary school students. With exclusive access to TIME's award-winning content, TIME for Kids is uniquely positioned to teach kids to recognize and value authentic and trustworthy journalism.
CCC Student Assessment Licensees can search TIME Edge and TIME for Kids content by Lexile score, grade level, and subject.
To obtain access to TIME Edge and TIME for Kids, please contact Lisa MacDonald at lisa.macdonald@time.com for login credentials.
---

Tribune Content Agency
Tribune Content Agency is a team of passionate editors, rights managers and technology experts providing quality content solutions around the globe. We deliver more than 250 stories and images daily providing insightful coverage of politics and breaking news, lively lifestyle and entertainment reports, and the latest sports and business news. Our News Service provides access to the work of more than 60 leading news companies, including Los Angeles Times, Chicago Tribune, Miami Herald, Dallas Morning News and Philadelphia Inquirer. To obtain access to newspaper content available on tribunenewsservice.com and tribunesmartcontent.com (predefined topical searches), please register for an account here.
Note: Tribune Content Agency recently created a new content portal. CCC licensees will need to create a new login and password to gain access to the portal.
---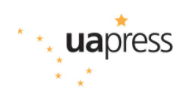 University of Alaska Press
Launched in 1967, the University of Alaska Press is a nonprofit scholarly publisher and distributor of books about Alaska and the circumpolar regions. Although physically located at the University of Alaska Fairbanks campus, the Press represents the entire University of Alaska– its three main universities (UAA, UAF, and UAS) as well as their satellite campuses– and by extension the entire state of Alaska.
UA Press publications cover an expanding range of subject areas, including politics and history, Native languages and cultures, science and natural history, biography and memoir, poetry, fiction and anthologies, and original translations. The Press publishes books in print and electronically for both the scholarly community and the general public. The University of Alaska Press is a member of the University Press of Colorado publishing consortium, which includes 10 other members in Colorado, Utah and Wyoming.
We provide access to Annual Copyright License for Student Assessments licensees interested in licensing our content for educational use. For access to a University of Alaska Press title, please contact us at rights@upcolorado.com.
---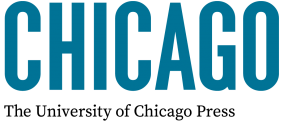 The University of Chicago Press
The Books Division of the University of Chicago Press has been publishing books for scholars, students, and general readers since 1892. The Books Division has published more than eleven thousand books since the Press was founded. It has more than five thousand books in print at the present time, including such well-known works as The Chicago Manual of Style; The Structure of Scientific Revolutions, by Thomas Kuhn; A River Runs Through It, by Norman Maclean; and The Road to Serfdom, by F. A. Hayek. Since its founding, the Press has embraced as its mission the obligation to disseminate scholarship of the highest standard and to publish serious works that foster public understanding, provide an authoritative foundation for informed dialogue, and enrich the diversity of cultural life.
In addition to publishing the results of research for communities of scholars, the Press presents innovative scholarship in ways that inform and engage general readers. We develop reference works that draw upon and support the emphases of our scholarly programs and that extend the intellectual reach of the Press, and we publish significant non-scholarly work by writers, artists, and intellectuals from within and beyond the academy; translations of important foreign-language texts, both historical and contemporary; and books that contribute to the public's understanding of Chicago and its region.
Learn more about our books at www.press.uchicago.edu or browse a list of our most-adopted books for course use here: Books for Course Use. Please select the option to view titles from the University of Chicago Press only as we do not manage licensing rights for our distributed presses.
We provide access to Annual Copyright License licensees interested in licensing our content for educational use. For access to a University of Chicago Press title, please contact us at permissions@press.uchicago.edu.
---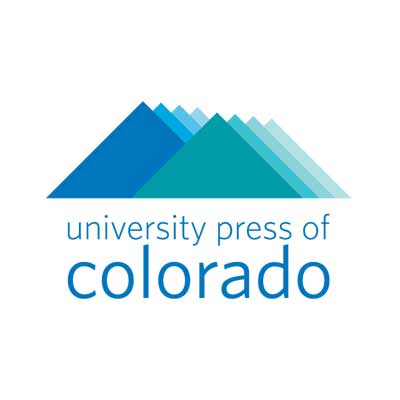 University Press of Colorado (including Utah State University Press imprint)
A refereed scholarly publisher, the University Press of Colorado, including the Utah State University Press imprint, publishes forty to forty-five new titles each year, with the goal of facilitating communication among scholars and providing the peoples of the state and region with a fair assessment of their histories, cultures, and resources. The Press has extended the reach and reputation of our supporting institutions and has made scholarship of the highest level in many diverse fields widely available. Vital also to our mission is publication for a broader community, including students, who use our books in their studies, and general readers, who find in them enjoyment as well as enlightenment.
During the past decade, many University Press of Colorado and Utah State University Press books have received awards and recognition from various learned societies and other organizations for their scholarship and contribution to their respective fields.
We provide access to Annual Copyright License for Student Assessments licensees interested in licensing our content for educational use. For access to a University Press of Colorado or Utah State University title, please contact us at rights@upcolorado.com.
---

The University of Texas Press
The University of Texas Press is a book and journal publisher—a focal point where the life experiences, insights, and specialized knowledge of writers converge to be disseminated in both print and digital formats. Established in 1950, UT Press has published more than 3,000 books over six decades. Under the direction of Robert Devens, the Press produces approximately one hundred new books and thirteen journals each year. In the years since, the Press has become a publisher of international scope, issuing works in a wide range of fields. Our books present the results of original research conducted all across the United States and Latin America and in centers of learning throughout the world. Our major areas of scholarly concentration are American studies, anthropology, archaeology, architecture, art, classics, film and media studies, food studies and cookbooks, history, Jewish studies, Latin American and pre-Columbian studies, Latinx studies, Middle Eastern studies, music, nature and environment, photography, and Texas and the Southwest. In addition, UT Press publishes books of general interest for a wider audience on a variety of subjects, including history, current affairs, the visual arts, music, and food, among others. As part of its mission to serve the people of Texas, the Press also produces books on the history, culture, arts, and natural history of the state. Our publishing programs in the humanities, social sciences, and natural sciences extend far beyond the borders of Texas and even of the United States. We count among our authors some of the most respected scholars and writers in the hemisphere. Yet a rich source of literary material lies at our very feet on the university's Austin campus.
We provide access to Annual Copyright License for Student Assessments licensees interested in licensing our content for educational use. For access to a University of Texas Press title, please contact us at rights@utpress.utexas.edu.
---
The Washington Post
To obtain access to The Washington Post delivery site of staffed-produced content, please have one person from your organization who is willing to be your administrator for other colleagues wishing to obtain access email permissions@washpost.com with the following information:
Organization Name:
Address:
City, State, Zip:
Contact Name:
Contact Title:
Contact Email Address:
Working Email Address that will be used as a username for your account such as washingtonpost@organizationname.com. Please do not use a personal email otherwise all of your colleagues will have to use your personal email to access the site.
An email will be sent to the working email address with an invitation to join The Washington Post delivery site. The invitation will lead the designated administrator to create a password that will then be used by all the participating users in your organization. From then on, all participating users will need to enter the username (the generic email address) and the password in order to access the site and the Post content.
Content Discovery Portal from EBSCO

The Content Discovery Portal enables CCC Annual Copyright License for Student Assessments (ACLSA) licensees to do an aggregated search of the full text content from many participating publishers pre-authorized under your CCC license for use in your student assessments and item banks as well as receive titles and additional detailed information about other works which match your search criteria. Read the Content Discovery Portal user guide and video overview to learn more. Click the button below to log in to the portal.

Note: Do not save this link as a bookmark as it contains your authentication information. You will need to click this link each time you access the portal.