Obtain access from the publishers below to search for content covered under your CCC Student Assessment License.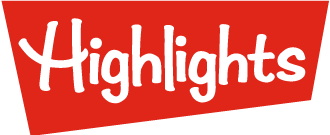 Highlights is a beloved global media brand dedicated to helping children become curious, creative, caring, and confident™ through engaging content and experiences that are focused on nurturing and developing the whole child. Highlights is a participating publisher in CCC's Student Assessment License. Search and download engaging children's content from Highlights for Children's extensive digital asset library for use in your K-12 assessments. Search thousands of images, articles, SEL content, eBooks, audio books and more by grade level, lexile, subject, language and more. To get started, please send an email requesting access with your name, company, and telephone number to Highlights at permissions@highlights.com.
Thanks again for choosing the Student Assessment License for your assessment permissions needs.
If you have questions about the license, please contact us at salsupport@copyright.com.