The following publishers have agreed to provide test developers with access to their content to aid in the search and discovery of content covered under CCC's Student Assessment License (SAL). Content access will be provided free of charge directly from participating publishers to test developers. There is no need to go through CCC unless you have questions or run into an issue. To obtain access to content, please follow the instructions below for each publisher. Please be advised that each publisher's digital content library will look and function differently.  
Note: Not all content contained in publishers digital content libraries may be covered under the SAL so please be sure to verify coverage in RightFind Assessments before using that content in student assessments and item banks.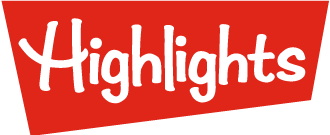 Highlights for Children 
To obtain access to Highlights magazine as well as their Read With Highlights ebook collection and Voices Leveled Library collection, please fill out this form https://go.copyright.com/l/37852/2019-07-30/ttlq3v and a representative from Highlights will be in touch with you to set-up access to their Digital Asset library. 
---
National Wildlife Federation  
To obtain access to Ranger Rick & Ranger Rick Jr., National Wildlife, and their other high-quality children's magazines, please send an email request to permissions@nwf.org. Please include your name and company name.     
---
The New York Times  
To obtain access to The New York Times content, go to https://nytlicensing.com/ and click on "Register" in the top right corner. Complete the form and they will authenticate your account in 24 to 48 hours. We suggest you have one administrator from your company set-up an account since they can easily add more users to the account.  Once authenticated, you can search The New York Time's content and refine your search in a variety of ways including by media, subject, word count, and language.  
---
Skipping Stones  
Skipping Stones publishes high quality content focused on diversity, multicultural and international understanding, awareness and appreciation of nature, natural systems and ecology, social issues and personal development. Much of their content is generated by students under 18 and their educators and includes poems, news items, stories and folktales, as well as opinion and non-fiction pieces. 
Visit Skippingstones.org and click on "Contents" then "Issues" to view recent issues. Visit https://www.skippingstones.org/sample-menu.htm to view content from older issues. To receive a PDF of any issue at NO CHARGE, please send an e-mail to info@skippingstones.org.