CCC is pleased to offer Student Assessment Licensees two options to access content covered under the license: The SAL Content Discovery Portal by EBSCO and free access to publisher digital content libraries.
The SAL Content Discovery Portal by EBSCO
The Content Discovery Portal enables CCC Student Assessment Licensees to do an aggregated search of the full text content from many Student Assessment License (SAL) participating publishers pre-authorized under your SAL for use in your student assessments and item banks as well as receive titles and additional detailed information about other works which match your search criteria. Read the Content Discovery Portal user guide and video overview to learn more. Click the button below to log in to the portal.

Note: Do not save this link as a bookmark as it contains your authentication information. You will need to click this link each time you access the portal.
Publishers Offering Free Access to Digital Content Libraries
The following publishers have agreed to provide test developers with access to their content to aid in the search and discovery of content covered under CCC's Student Assessment License (SAL). Content access will be provided free of charge directly from participating publishers to test developers. There is no need to go through CCC unless you have questions or run into an issue. To obtain access to content, please follow the instructions below for each publisher. Please be advised that each publisher's digital content library will look and function differently.  
Additionally, when you submit your request to the publisher we recommend you begin your email with the following introduction as they may not be familiar with you or your organization: "My name is [insert first and last name] and I am a [insert title] at [insert organization name] that uses CCC's Student Assessment License."
Note: Not all content contained in the SAL Content Discovery Portal or publishers digital content libraries may be covered under the SAL so please be sure to verify coverage in RightFind Assessments before using that content in student assessments and item banks. 
---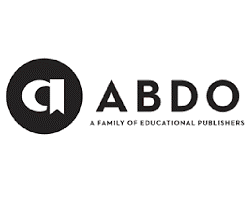 ABDO  
ABDO has been providing quality books to schools and libraries across the country and around the world, since 1985. Their nonfiction and fiction books contain high-quality text features, including a table of contents, glossary and index, timelines and maps, diagrams and sidebars, full-color photos and captions, primary source materials, and more. Each book is leveled using grade-appropriate language to promote reading success and designed to be visually appealing to young readers. To access ABDO's eBook collection of SAL-covered works, please visit https://abdodigital.com and enter the login credentials below. 
Username: 

cc

h

 

Password: cc

h

ebooks03

 
---
Associated Press (AP)
To obtain free access to the Associated Press news feed, please email Bruce Glover at BGlover@ap.org and he will send you a contract to sign with the fee waived. Once the contract has been signed and returned to AP, non-supported access will be provided.  To avoid multiple contracts, we suggest one person from your organization act as the administrator to handle the contract process. Please note: AP content, whether it appears on AP's website or elsewhere on the web, is available for use in assessments by CCC Student Assessment Licensees.
---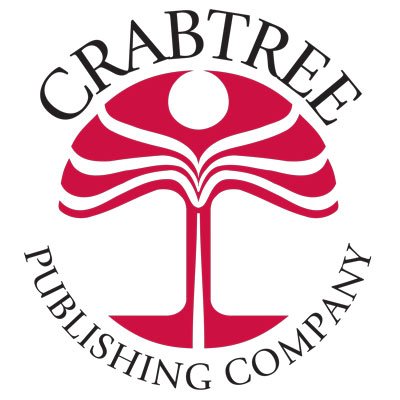 Crabtree Publishing Company
Crabtree Publishing Company is dedicated to producing high-quality books and educational products for K-9+. The company began building its reputation in 1978 as a quality children's non-fiction book publisher with acclaimed author Bobbie Kalman's first series about the early pioneers. The Early Settler Life Series became a mainstay in schools across North America. Crabtree Publishing and Bobbie Kalman have expanded into, and become well-known for, beautifully illustrated books and educational resources on many more curriculum subjects including animals, countries, life and physical sciences, geography, and biographies. To obtain access to Crabtree's ebooks, please visit http://www.crabtreebooks.com/Digital/DigitalLogin.aspx and enter the login credentials below.
Username: CCC
Password: Early21
---
Cricket Media
To request free access to the Cricket Media digital assessment management system, please register for an account at https://cricketmedia.widencollective.com/. If you already have access to their system, click here. Please be aware that only content appearing in the Cricket Media digital assessment management system is pre-authorized for use under the SAL, so we strongly recommend all test developers obtain access. Also, illustrations that are associated with text are not covered for use under the SAL. If you wish to use illustrations or content that is not in the Cricket Media digital asset management system, please contact salsupport@copyright.com to request authorization.
---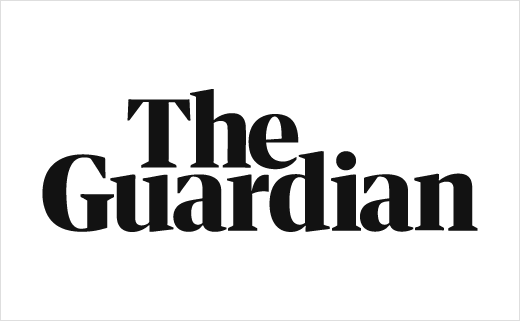 The Guardian
The integrity of educational material is vitally important and The Guardian takes that responsibility seriously. The Guardian is the only quality newspaper in the UK that is truly free of private ownership. That's why readers can be confident that their journalism is produced with a unique balance and rigor. Their text news, features, and investigative articles are perfect for use in examinations and assessments.
All Guardian articles are fully searchable at www.theguardian.com/us. Student Assessment Licensees should register for a free account on The Guardian website to ensure full access to Guardian content. When you have found an article of interest for use in your assessment project, please contact CCC at salsupport@copyright.com and we will contact The Guardian to confirm that the content is covered under the Student Assessment License (SAL). Note: Do not click on the "Reuse this content" button at the end of every article on the guardian.com. Doing so will trigger a license request outside of the SAL for which you may be charged.
---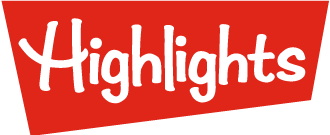 Highlights for Children 
To obtain access to Highlights magazine as well as their Read With Highlights ebook collection and Voices Leveled Library collection, please send an email request that includes your name and company name to Carra.pappalardo@highlights.com, Devon.thomas@highlights.com, and permissions@highlights.com and a representative from Highlights will be in touch with you to set-up access to their Digital Asset library.
---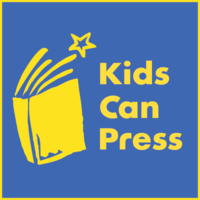 Kids Can Press
Kids Can Press is the largest Canadian owned publisher of children's books, with an award-winning list of over 700 picture books, non-fiction, early readers, graphic novels and fiction titles for toddlers to young adults. The Kids Can Press list includes beloved characters such as Franklin the Turtle and Scaredy Squirrel, as well as the highly acclaimed CitizenKid global issues collection. Their books feature many U.S. curriculum-aligned themes, ranging from community structures to diverse global societies to environmental conservation.  To gain access to their content, please email Alison Van Ginkel (International Sales Manager) at avanginkel@kidscan.com and she will provide a link and download instructions to an FTP site where PDF samples will be stored for 60 days. In addition, Kids Can Press can customize a selection of book samples if you email Alison with the type of content you are looking for e.g. ages, themes, genre, curriculum objectives, etc. If no direction is given, they will upload a pre-curated selection of 50 titles that have a proven high degree of relevance to current K-12 educational trends and curriculum standards across the U.S.
---
National Wildlife Federation  
To obtain access to Ranger Rick & Ranger Rick Jr., National Wildlife, and their other high-quality children's magazines, please send an email request to permissions@nwf.org. Please include your name and company name.    
---
The New York Times  
To obtain access to The New York Times content distribution platform, please send an email requesting access to Alex Smith (alexander.smith@nytimes.com) and he will set-up an account for your organization. We suggest you have one administrator from your company request an account since they can easily add more users to it. Once authenticated, you can search The New York Times's content and refine your search in a variety of ways including by media, subject, word count, and language.
---
Peachtree Publishing Company 
Peachtree Publishing Company Inc. is a trade book publisher based in Atlanta, Georgia, specializing in children's books, including board books, picture books, and middle grade and young adult fiction and nonfiction. Peachtree was the first trade publishing house in the South to achieve national recognition and distribution with several books on The New York Times Best-Sellers list and maintains a backlist of adult titles covering consumer references, regional guides, fiction, and memoir. For a comprehensive list of Peachtree titles that have been evaluated for reading level by Fountas & Pinnell, Lexile, Accelerated Reader, and Reading Counts, please use this downloadable spreadsheet. To request a free PDF of a title found in the spreadsheet, please email Farah Gehy at gehy@peachtree-online.com.
---

Rosen Publishing
Rosen Publishing, Inc. is an independent educational publishing house established in 1950 to serve the needs of students in grades Pre-K -12 with high interest, curriculum-correlated materials.
Rosen's seven imprints and several sister companies provide a comprehensive offering of titles in all content areas and at a variety of reading levels. To obtain access to Rosen Publishing's books, please visit http://www.epointplus.com/bookshelf and enter the login credentials below.
Username: ccc
Password: ccc
---
Rourke Publishing  
To obtain access to Rourke Publishing's eBook bookshelf where, please visit www.rourkeebooks.com and enter the login credentials below. Once access has been granted, you can search Rourke Publishing's entire collection of K-12 non-fiction, fiction, and Spanish content by subject, grade level, Lexile, and keyword. 
Username

: 

ccctrial

 

Password: ebooks1213

 
---
Skipping Stones  
Skipping Stones publishes high quality content focused on diversity, multicultural and international understanding, awareness and appreciation of nature, natural systems and ecology, social issues and personal development. Much of their content is generated by students under 18 and their educators and includes poems, news items, stories and folktales, as well as opinion and non-fiction pieces. 
Visit Skippingstones.org and click on "Contents" then "Issues" to view recent issues. Visit https://www.skippingstones.org/sample-menu.htm to view content from older issues. To receive a PDF of any issue at NO CHARGE, please send an e-mail to info@skippingstones.org. 
---

StoneSoup
Stone Soup is a literary magazine and website written and illustrated by kids age 13 and under, published since 1973. Our unrivalled collection of work by young authors and artists includes short stories, poetry, reviews, art and photography, and an increasing collection of nonfiction on our blog by young writers. To obtain online access to the archive and current material at Stonesoup.com (January 2000-present), please email customer service at Subscriptions@Stonesoup.com with the subject line "CCC Student Assessment License test developers", including your organization name, street address, and email address in the body of the email. For free access to pre-2000 material in PDF format, please contact the same email address with details of the material you require.
---

TIME
TIME Edge brings relevant current events and primary sources to middle school classrooms. All of our content is written by the editors of TIME and TIME For Kids and geared specifically for middle school students. Our teacher resources are designed to support the mastery of the Common Core State Standards for English Language Arts, as well as state and national standards for social studies and science classrooms. Teachers and students can access robust content online anytime from any device. From engaging nonfiction text and a 90-year archive of primary sources to formative assessments and close-reading assignments, TIME Edge has everything your classroom needs all in one place.
Since 1995, TIME for Kids has published a weekly magazine for elementary school students. With exclusive access to TIME's award-winning content, TIME for Kids is uniquely positioned to teach kids to recognize and value authentic and trustworthy journalism.
CCC Student Assessment Licensees can search TIME Edge and TIME for Kids content by Lexile score, grade level, and subject.
To obtain access to TIME Edge and TIME for Kids, please contact Matt Stevenson at matt.stevenson@time.com for login credentials.
---
Tribune Content Service
To obtain access to newspaper content available on tribunenewsservice.com and tribunesmartcontent.com (predefined topical searches), please register for an account at: https://www.mctdirect.com/register/register.php?accountid=00130000008oO3ZAAU. The databases have been set-up so that only content covered under the Sal will be presented in search results.
---
The Washington Post 
To obtain access to The Washington Post delivery site of staffed-produced content, please have one person from your organization who is willing to be your administrator for other colleagues wishing to obtain access email Robert.Cleland@washpost.com with the following information: 
Organization Name:

 

Address:

 

City, State, Zip:

 

Contact Name:

 

Contact Title:

 

Contact Phone Number:

 

Contact Email Address:

 

Working Email Address

 

that will be used as 

a 

username for

 your

 account

 s

uch as 

washingtonpost@

organization

name.com

. Please do not use a personal email otherwise 

all of

 

your colleagues will 

have to use

 your 

personal email to access the site.

 
An email will be sent to the working email address with an invitation to join The Washington Post delivery site. The invitation will lead the designated administrator to create a password that will then be used by all the participating users in your organization. From then on, all participating users will need to enter the username (the generic email address) and the password in order to access the site and the Post content.