The following publishers have agreed to provide test developers with access to their content to aid in the search and discovery of content covered under CCC's Student Assessment License (SAL). Content access will be provided free of charge directly from participating publishers to test developers. There is no need to go through CCC unless you have questions or run into an issue. To obtain access to content, please follow the instructions below for each publisher. Please be advised that each publisher's digital content library will look and function differently.  
Note: Not all content contained in publishers digital content libraries may be covered under the SAL so please be sure to verify coverage in RightFind Assessments before using that content in student assessments and item banks.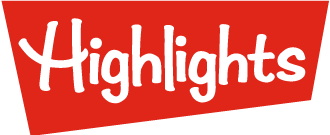 Highlights for Children 
To obtain access to Highlights magazine as well as their Read With Highlights ebook collection and Voices Leveled Library collection, please fill out this form https://go.copyright.com/l/37852/2019-07-30/ttlq3v and a representative from Highlights will be in touch with you to set-up access to their Digital Asset library. 
---
National Wildlife Federation  
To obtain access to Ranger Rick & Ranger Rick Jr., National Wildlife, and their other high-quality children's magazines, please send an email request to permissions@nwf.org. Please include your name and company name.    
---
The New York Times  
To obtain access to The New York Times content distribution platform, please send an email requesting access to Alex Smith (alexander.smith@nytimes.com) and he will set-up an account for your organization. We suggest you have one administrator from your company request an account since they can easily add more users to it. Once authenticated, you can search The New York Time's content and refine your search in a variety of ways including by media, subject, word count, and language.
---
---
Peachtree Publishing Company 
Peachtree Publishing Company Inc. is a trade book publisher based in Atlanta, Georgia, specializing in children's books, including board books, picture books, and middle grade and young adult fiction and nonfiction. Peachtree was the first trade publishing house in the South to achieve national recognition and distribution with several books on The New York Times Best-Sellers list and maintains a backlist of adult titles covering consumer references, regional guides, fiction, and memoir. To obtain access to their content database (which can be searched by Lexile score, grade level, and subject), please email Farah Gehy at gehy@peachtree-online.com. 
---
---

Rosen Publishing
Rosen Publishing, Inc. is an independent educational publishing house established in 1950 to serve the needs of students in grades Pre-K -12 with high interest, curriculum-correlated materials.
Rosen's seven imprints and several sister companies provide a comprehensive offering of titles in all content areas and at a variety of reading levels. To obtain access to Rosen Publishing's books, please visit http://www.epointplus.com/bookshelf and enter the login credentials below.
Username: ccc
Password: ccc
---
Rourke Publishing  
To obtain access to Rourke Publishing's eBook bookshelf where, please visit www.rourkeebooks.com and enter the login credentials below. Once access has been granted, you can search Rourke Publishing's entire collection of K-12 non-fiction, fiction, and Spanish content by subject, grade level, Lexile, and keyword. 
Username

: 

ccctrial

 

Password: ebooks1213

 
---
---
Skipping Stones  
Skipping Stones publishes high quality content focused on diversity, multicultural and international understanding, awareness and appreciation of nature, natural systems and ecology, social issues and personal development. Much of their content is generated by students under 18 and their educators and includes poems, news items, stories and folktales, as well as opinion and non-fiction pieces. 
Visit Skippingstones.org and click on "Contents" then "Issues" to view recent issues. Visit https://www.skippingstones.org/sample-menu.htm to view content from older issues. To receive a PDF of any issue at NO CHARGE, please send an e-mail to info@skippingstones.org. 
---
The Washington Post 
To obtain access to The Washington Post delivery site of staffed-produced content, please have one person from your organization who is willing to be your administrator for other colleagues wishing to obtain access email Robert.Cleland@washpost.com with the following information: 
Organization Name:

 

Address:

 

City, State, Zip:

 

Contact Name:

 

Contact Title:

 

Contact Phone Number:

 

Contact Email Address:

 

Working Email Address

 

that will be used as 

a 

username for

 your

 account

 s

uch as 

washingtonpost@

organization

name.com

. Please do not use a personal email otherwise 

all of

 

your colleagues will 

have to use

 your 

personal email to access the site.

 
An email will be sent to the working email address with an invitation to join The Washington Post delivery site. The invitation will lead the designated administrator to create a password that will then be used by all the participating users in your organization. From then on, all participating users will need to enter the username (the generic email address) and the password in order to access the site and the Post content. 
---
---
Tribune Content Service
To obtain access to newspaper content available on tribunenewsservice.com and tribunesmartcontent.com (predefined topical searches), please register for an account at: https://www.mctdirect.com/register/register.php?accountid=00130000008oO3ZAAU. The databases have been set-up so that only content covered under the Sal will be presented in search results.