At CCC, what you do matters.
A career at CCC means being part of something big—helping researchers accelerate knowledge to solve critical challenges – cure disease, restore the environment, feed the world…the list goes on.
CCC Named to 2022 KMWorld 100 Companies that Matter
CCC Author Graph Wins 2021 BIG Innovation Award
CCC is more than a company. It's a community.
We care about each other and our clients. When you join CCC, you become part of an agile and dynamic organization strengthened by an increasingly diverse community. We strive to create advanced technology in a vibrant, innovative culture. Team members receive excellent benefits.
CCC Receives 2022 Top Workplaces USA National Award
CCC Named One of the 2021 Top Places to Work in Massachusetts
CCC Awarded "Top Workplace for Remote Work" by 2021 Culture Excellence Awards
CCC Named among "Top 100 Women-Led Businesses in Massachusetts"
CCC Named a Gold Winner in 2021 MarCom Awards
CCC Recognized as One of 2020's Great Employers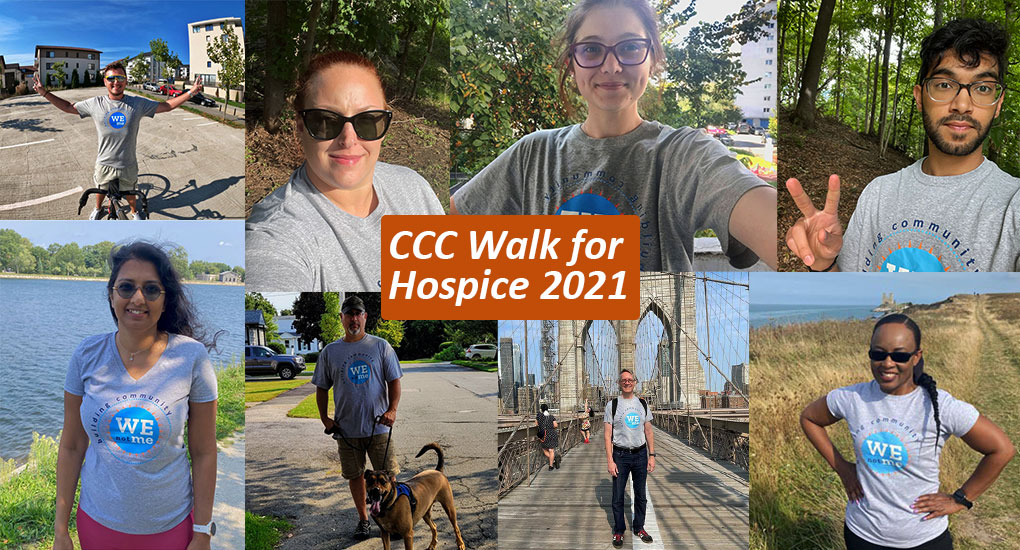 #CCCWeNotMe
The power of individual action — it's something we celebrate in our work and in helping those in need all over the world. Our We Not Me program invites every single CCC employee around the globe to support local non-profits by preparing meals for the homeless, helping children at the Boys and Girls Club, painting schools and shelters, running and walking for charities, and much more.

CCC is an Equal Opportunity / Affirmative Action Employer
Copyright Clearance Center is committed to a diverse, inclusive, equitable, and vibrant ecosystem that cultivates opportunity for our team and attracts talented people.
We are committed to providing an environment of mutual respect where equal employment opportunities are available to all applicants and teammates without regard to race, color, religion, sex, pregnancy, national origin, age, physical and/or mental disability, marital status, sexual orientation, gender identity, gender expression, genetic information (including characteristics and testing), military and/or veteran status, and any other characteristic protected by applicable law. CCC understands that diversity and inclusion among our teammates is critical to our success as a global company. ​
If you need accommodation for any part of the employment process because of disability, please phone Human Resources in USA at +1 978 750 8400 or outside US at +34 653311670 to let us know the nature of your request.
---
The link below leads to the Machine-Readable Files that are made available in response to the Federal Transparency Coverage Rule and includes negotiated service rates and out-of-network allowed amounts between health plans and healthcare providers. The machine-readable files are formatted to allow researchers, regulators, and application developers to more easily access and analyze data.