What:
Webcast: Overview of the CCC Annual Copyright License for Higher Education
When:
Tuesday, 4 October 2022
2:30 PM EDT, 11:30 AM PDT
Where:
Online (via Zoom)
From the classroom to the president's office, how do you ensure that everyone within your institution has the rights they need to use and share copyright-protected information?
The Annual Copyright License for Higher Education (ACLHE) from CCC was created in partnership with colleges and universities and is designed to meet the unique copyright challenges faced by academic institutions today — ultimately helping you to streamline your permissions process.
Adopted by hundreds of colleges and universities nationwide, the ACLHE provides faculty, staff, researchers, and other content users campus-wide with comprehensive coverage for the reuse of published content in the classroom and online.
Don't miss our presentation to learn how the ACLHE can empower you with:
Quick, convenient "check & go" copyright permissions
Coverage for the reuse of content in coursepacks, electronic course materials (LMS postings), class handouts, library reserves, administrative photocopies, internal email, and more
The ability for faculty, staff, and others, including off-campus copy shops and coursepack providers, to collaborate freely while respecting intellectual property rights
This 45-minute webcast will include a live question-and-answer segment.
Presenters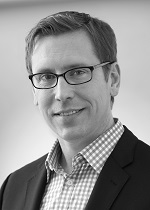 Robert Gaggin
Senior Product Marketing Manager
CCC (Copyright Clearance Center) 
Robert will give an overview of the ACLHE and how it can benefit your institution, as well as answer questions you may have about the license.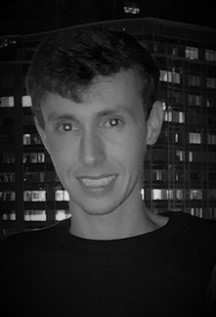 Matthew Smarz
Licensing Consultant
CCC (Copyright Clearance Center)
Matthew will discuss what you can expect once you adopt the ACLHE and answer questions about implementing the license at your institution.
About CCC (Copyright Clearance Center)
A not-for-profit organization, CCC provides copyright licensing and content solutions that empower educators, librarians, staff, administrators, and those serving the academic market to use and share published content to enrich instruction while managing copyright compliance.
Please complete the form below to join us for this session on 4 October at 2:30 PM EDT: