Download your copy of this exclusive, three-part deep dive on digital transformation
To seize new opportunities and successfully transform into a 21st century operation, organizations must first understand the fundamentals of digital transformation and how this has the potential to impact their business and their people.
Throughout the course of the Becoming Digital white paper series, we provide the "why does this matter" foundation for organizations undergoing digital transformation. Dr. Deborah Soule brings decades of experience and targeted research to answer questions like:
Why is the process of "becoming digital" so difficult?
How should leadership teams approach digital transformation?
How are employee needs evolving as they experience digital transformation?
As we move toward this new frontier of digital dexterity, CCC is committed to partnering with organizations in all stages of the digital transformation journey, delivering human-driven solutions that turn information and insights into knowledge.
Download your copy of this three-part digital transformation white paper series by filling out the form.
Dr. Deborah Soule conducts research on the interaction between technology and organizations, with particular attention to the dynamics of learning, collaboration and change. She has over 15 years of experience leading research and development projects in both industrial and academic settings, including MIT and Harvard, plus ten years of client-facing responsibility as an organizational and technical subject matter expert. Earlier in her career, she worked on product development programs for a large chemical company in Europe.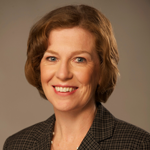 Please complete to download: