What:
Webcast: Overview of CCC's Get It Now Article Delivery Service
When:
Thursday, 17 November 2022
2:00 PM CET, 8:00 AM EST
Where:
Online (via Zoom)
Providing your patrons with the articles they need when they need them is vital. Traditional ILL (interlibrary loan) borrowing doesn't always meet the needs of today's faculty, students, and other scholarly researchers who require immediate access to unsubscribed journal articles and are working around the clock both on campus and remotely.
CCC, an organization that has offered expertise in copyright and information management for over 40 years, can help complement your ILL services with Get It Now.
Get It Now provides library patrons with immediate fulfillment of full-text articles from unsubscribed journals—24 hours a day, 7 days a week. With Get It Now, patrons quickly get the content they need to effectively learn, instruct, and conduct research.
More than 550 colleges and universities around the world and 19 institutions in Sweden, including Linköping University Library, Stockholm University Library, Umeå University, and KTH Royal Institute of Technology in Stockholm, already use Get It Now to expand their virtual collection.
With more than 19,000 journals and tens of millions of articles, Get It Now enables you to immediately provide articles to patrons from journals that fall outside of your subscriptions.
Don't miss our one-hour presentation on how Get It Now can complement your ILL services and help you deliver greater value to patrons while giving you the control you need to stay within your library's budget.
Programming Note: This session will be presented in English.
Presenter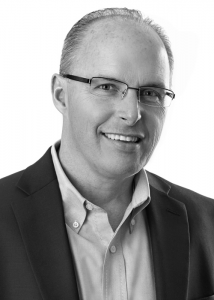 Tim Bowen
Sr. Director, Information & Content Solutions
CCC (Copyright Clearance Center)
About CCC (Copyright Clearance Center)
A not-for-profit organization, CCC has provided copyright licensing and content solutions to the academic market for more than a decade, empowering educators, librarians, staff, administrators, and those serving the academic market to use and share published content to enrich instruction while managing copyright compliance.
Please complete the form below to join us for this session on 17 November at 2:00 PM CET: