Content sharing is at the heart of your organization.
From research and industry news to workforce trends and legislative reform, sharing content is essential in business as it fosters collaboration and speeds up innovation.
And work-related content sharing by professionals is on the rise – now more than three times the rate of 2016.*
Here you'll find resources, including training sessions available to your organization, for understanding the risks associated with this increased "velocity of content," and fully realizing the value of your Annual Copyright License for continuing organization-wide compliance.
The risk of employees using & sharing information today
14.1
print and digital publications accessed weekly
6.7
print and digital publications considered critical to job function
5.9
instances of content sharing per week
21
minimum number of people with whom content is shared
45%
of content shared is externally sourced
56
potential copyright violations per employee per week.
Source
2019 Information Seeking, Consumption and Use Survey - US, Outsell, Inc. www.outsellinc.com
Ways employees use information at work
1 Embedding a PDF version of a recent newspaper article about the company into the corporate newsletter for distribution to internal staff.
2 Storing market reports on collaboration sites and sharing to make critical decisions about business such as production and pricing, or to protect the company's brand and reputation.
3 Storing select published content to substantiate claims made in promotional materials in the same system used to develop, manage and approve marketing content.
4 Hosting select documents on SharePoint or other collaboration applications including news articles, published literature, press releases, and other materials related to competitors.
5 Sharing research articles as a PDF attachment in an email to colleagues or storing related articles on collaboration sites for a more extensive review of existing literature.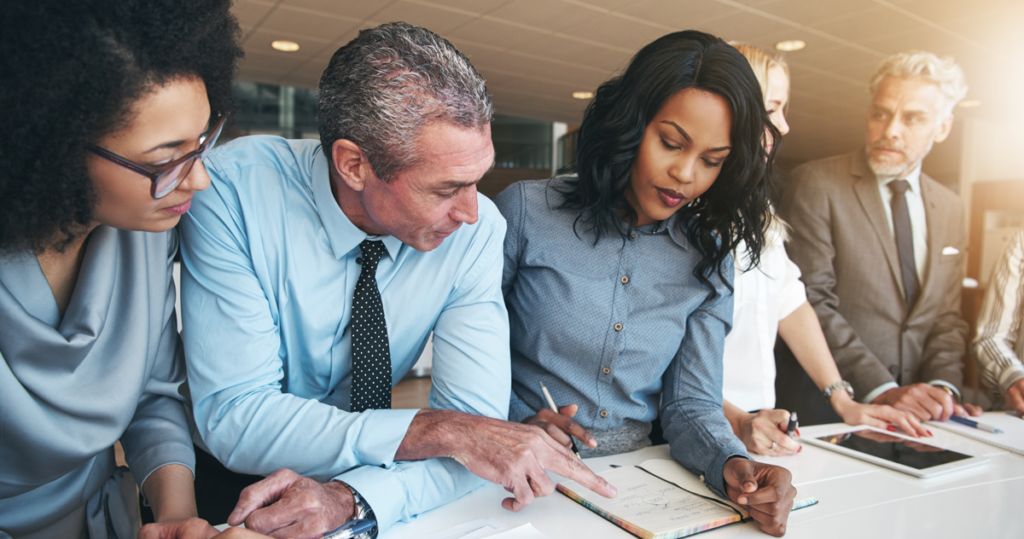 Top Misconceptions About Copyright
Click here to uncover the truths for these common misconceptions and more.
1 Our PR department cooperated with a reporter for an influential trade journal featuring our newest product. Surely I can just copy it and send it to a small group of top managers and marketing people to see right away.
2 As long as I cite my source, I can use third-party content in my articles, reports and presentations.
3 We ordered paper reprints of an article, but I also want to e-mail it to people. Because we paid for reprints, I don't see any reason why I can't scan it and distribute it electronically.
Watch the video below for a refresher on how the Annual Copyright License empowers you to manage copyright, collaborate and drive your business forward.
Copyright Matters: What Every Corporate Counsel Should Know
Learn about legal trends and shifting perceptions in copyright and how they impact your company's compliance policy.