CCC has been named as one of the 2021 Top Places to Work in Massachusetts by the Boston Globe. To compile its 14th annual Top Places to Work list, the Globe partnered with Energage, an employee research firm, to administer anonymous employee surveys rating companies on their flexibility, leadership, values, and other criteria. More than 80,000 employees at 363 companies in Massachusetts participated and 150 employers came out on top. CCC ranked #33 in the large company category (organizations between 250-900 employees).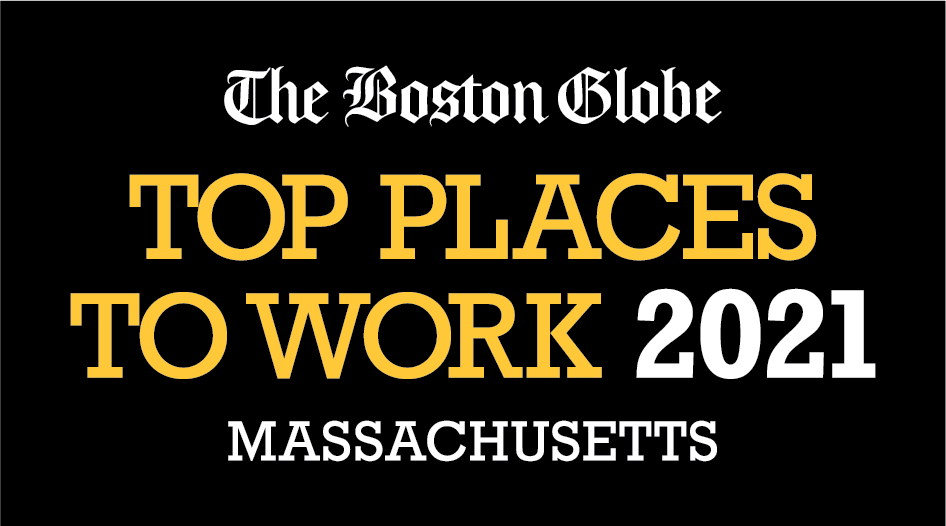 "We are honored to be included on this prestigious list," said Tracey Armstrong, President and CEO, CCC. "At CCC, we've created a number of programs to help employees as they adapt to social changes and an evolving workplace. We pride ourselves on being an agile and dynamic organization strengthened by an increasingly diverse community and a vibrant, innovative culture."
CCC was recently named a Top Workplace for Remote Work as part of the 2021 Culture Excellence Awards and one of the Top 100 Women-Led Businesses in Massachusetts by the Globe and The Commonwealth Institute. We have also joined the Climate Change Knowledge Cooperative, which represents 17 organizations from the scholarly communications sector working together to make it easy for the general public to find key climate research and understand its implications and recommendations.