Research goes on as ever in the lab and in the field. But researchers in today's Open Access environment have a lot more than only science to think about.
For help, OA authors turn to publishers for services that enable discoverability and expand public understanding. This support builds lasting relationships with valued contributors.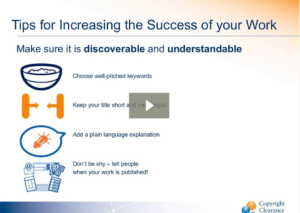 Kudos co-founder Charlie Rapple shares how to maximize the reach and impact of research publications with plain language explanations of research and tools that map outreach to motivate authors to participate in promotion of their work.
Learn how funders and faculty committees see demonstrable results, while the public understands better how tax money is spent. And how authors have success.