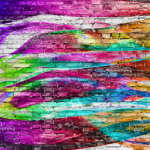 "Aerosol art" is at the center of a court case that could set a precedent for what qualifies as "real art" protected under the Visual Artists Rights Act.
Platforms seek tech-driven solutions to combat fake news, but copyright enforcement may be the simplest solution.
Copyright is more than a matter for lawyers or academics. It's the subject of continuing, divisive debate within publishing.